PROVIDENCE, R.I. [Brown University] — As concerns about novel coronavirus (COVID-19) and its ability to spread in large gatherings swept the country last week, most medical schools wisely cancelled their Match Day celebrations — and the Warren Alpert Medical School at Brown was no exception.
Every year, on the third Friday in March, fourth-year medical students across the U.S. learn their residency assignments — where they'll continue their clinical training after they earn their M.D.s. Most schools mark this momentous occasion in students' careers with a boisterous party like Brown's, where balloons drop, a band plays and champagne flows. The students, surrounded by families, friends and mentors, each line up to receive a red envelope with a letter telling them where they're going for the next several years.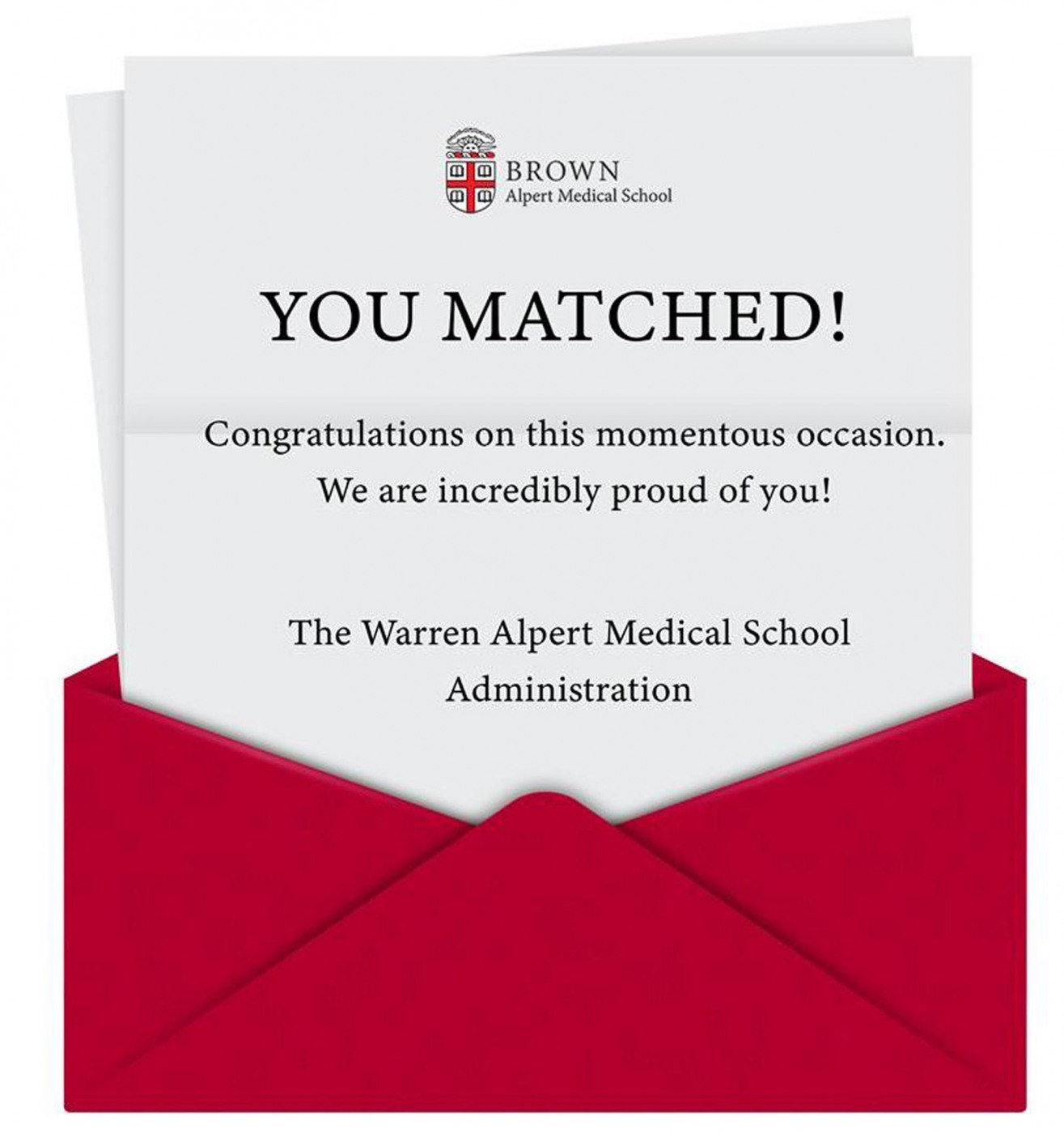 This year, that red envelope was a virtual one, delivered by email, and the soon-to-be doctors got the news in much more intimate gatherings than they had envisioned — and with a lot more screens, as they connected with far-flung family members and each other via videos and a Zoom call organized by the medical school.
"My parents and my younger brother all live in California, and they were planning to fly in," said Sravanthi Puranam, who matched to Stanford University's combined pediatrics anesthesiology residency program. "I'd always imagined having their presence as I opened my envelope."
Instead, she learned the news at home alone, with her family on Skype and most of her classmates on the Zoom videoconference. She opened her email after a countdown led by Alex Morang, the medical school's director of career development, and then called friends and mentors with the news.
"I actually don't feel isolated at all," Puranam said. "I feel very blessed and loved and supported."
Adding that she grew up just 10 minutes from one of the hospitals where she'll spend her residency, she said, "I'm excited to serve that community. It means a lot right now."