PROVIDENCE, R.I. [Brown University] — Disheartened. Upset. At a loss.
When students at medical schools nationwide learned this spring that testing sites administering the U.S. Medical Licensing Examination (USMLE) Step 1 and Step 2 Clinical Knowledge (CK) exams would close and cancel test appointments given the COVID-19 pandemic, many were overwhelmed by the uncertainty.
Both tests are essential milestones in the academic careers of every medical student. Step 1 enables students to proceed following their first two years. The Step 2 CK exam is a critical moment for students near the end of medical school, who need to pass the test and a corresponding skills assessment on the way to earning an M.D. and applying for residency programs.
In a team effort to support students at Brown and well beyond, faculty and staff at the Warren Alpert Medical School joined forces with colleagues across the University to envision and execute a plan to become a test site for students taking the Step 1 and Step 2 exams — making it the first site of its kind in the nation, and still the only one in New England.
By the time the testing period at Brown ends on June 30, nearly 500 students from medical schools around the region will have taken their licensing exams at the site.
"It is no coincidence at all that Brown was chosen to be the first school to pilot the regional testing model," said Constance Panton, a fourth-year medical student at the Warren Alpert Medical School. "And it is all because of the incredible dedication of our administration in advocating for us."
In search of a solution
As COVID-19 spread across the country in March, the company commissioned by the National Board of Medical Examiners (NBME) to administer the exam abruptly shuttered its test sites to comply with stay-at-home orders issued nationwide. With closures lasting weeks into months, a backlog of students needing to take these exams resulted. Once sites were allowed to reopen, physical distancing guidelines mandated that they operate at half-full capacity, so the company, Prometric, didn't have the ability to immediately re-seat all students.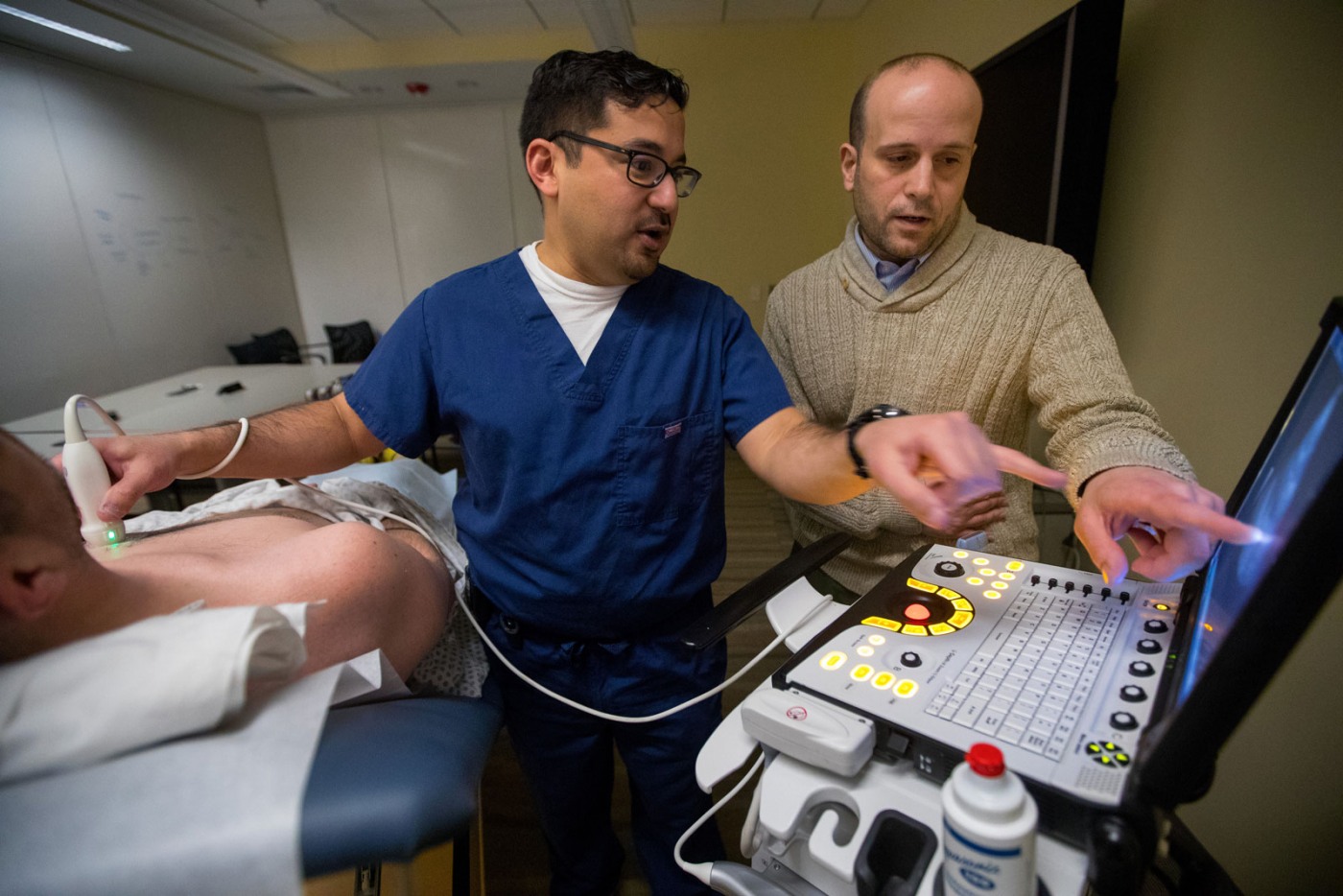 The intense period of study required to prepare for the exams, which on average takes up to 8 hours a day for eight to 12 weeks, was already weighing heavily on students — and the profound consequences of not being able to take the licensing exams on time compounded their worries.
So leaders at Brown's medical school reached out to the NBME to see what could be done.
"In speaking with our students and hearing their concerns, that was really the impetus for us having our initial conversations," said Roxanne Vrees, associate dean for the medical school's Office of Student Affairs and associate professor of obstetrics and gynecology.
The first few conversations drummed up excitement and agreement, but no firm plans. At one point, Associate Dean of Medical Education Paul George and his colleagues floated the idea of having a medical school open as a testing center.
"The initial reaction was that the NBME can't do that, unfortunately," said George. "There was some pushback, and the logistics on their end seemed like they were insurmountable."
But as the number of affected students continued to grow, and with increasing visibility of the issue on social media and in health and medicine news outlets, the situation soon changed.
"Within a couple of weeks of that initial meeting, the NBME contacted Allan Tunkel, who's our senior associate dean for medical education and said, 'Hey, what do you think about opening up a center at Brown?'" George said.
From that point forward, there were a few obstacles to overcome.