Date
July 15, 2020

2020-07-15
Virtual summer institute connects Brown undergraduates with vast network of alumni and parent mentors
Through the BrownConnect Summer Institute, University alumni and parents provide professional experiences and mentorship to current students and newly minted graduates interested in a wide range of fields.
PROVIDENCE, R.I. [Brown University] — Since his breakthrough role as Thomas Jefferson and Marquis de Lafayette in the smash Broadway play "Hamilton," Daveed Diggs has gained wide acclaim as a Grammy and Tony winning actor, rapper, producer and writer.
But his career didn't begin so swimmingly. As he recently confided to a webinar full of current and newly graduated Brown University students, he started off sampling multiple careers, struggling to make rent — and sifting through some unsolicited career advice.
"[Someone] I was working with... just out of the blue one day, was like, 'All right, so, you make music. That's great. You're doing this acting thing, you write also, and you teach. What's it going to be?' And I was like, 'I don't think I understand the question.' And he said, 'Well, you've gotta choose one lane, because the line for each of these things is really long.'"
Such practical advice would have been helpful for some. But for Diggs — who earned a bachelor's degree from Brown in 2004 with a theatre arts concentration before building a career by combining those various talents — it would have been a professional death knell.
"Listening to him would have been the worst choice I ever made, I think," he said.
The experience spurred a valuable lesson for Diggs — one that he shaped into advice of his own for the students listening:
"Part of you is just going to have to trust your ability to make choices and recognize them as your choice[s] to make," he said. "You get to be much more intentional about your life than you think you do... I'd tell that to my yesterday self... You have so much more agency than you think you do."
Diggs was one of nearly 200 Brown alumni and parents who have been sharing personal experiences and professional expertise across a range of fields — from entrepreneurship to health care, public service to the creative arts — as volunteers through the BrownConnect Summer Institute (BCSI).
Organized by the Center for Careers and Life after Brown (CareerLAB) and the President's Advisory Council on Internships, the free, seven-week virtual institute has enabled more than 1,100 students and new graduates — many whose original research, internships and professional plans were derailed by pandemic-related closings — to gain knowledge and experience in their intended fields while making deep connections with alumni and parents.
Seeds for the BCSI were first planted at the council's March meeting, where CareerLAB Director Matt Donato presented an overview of the dwindling summer internship landscape in the face of COVID-19, said Andrea Baum, co-chair of the council.
"It was clear it was going to be a very difficult summer for our students, so I said perhaps there is something we could do," she said.
Led by Baum and fellow co-chair Genine Fidler — both emeriti Corporation members — the council joined forces with Donato to create the BCSI in just under three months. This undertaking was achieved with support from the College, the Division of Advancement and countless other University-affiliated alumni and parent groups, who helped the organizers connect with the lineup of leaders who have led the BCSI's workshops, conversations and projects since June.
"It has been great to see students whose summer plans may have been canceled having the opportunity to learn from the breadth and depth of the experiences of our alumni and parents," Baum said.
The institute builds further on the community-building goals of BrownConnect, an initiative launched in 2014 that has been critical in connecting students with alumni for mentoring, advice and internships.
"To put together something of this scale really took the entire Brown community, and we have had tremendous support," Fidler said. "We really hope that the students understand that, beyond this, they are part of this community. This incredible world-wide Brown community is there for them forever."
https://www.youtube.com/embed/I0K_sJBOWn4
BCSI Video
BCSI participants, organizers and volunteers reflect upon their experience in the institute.
A customized experience
Its first module, which ran from June 8 to 25, provided students with background knowledge and skills to help them navigate professional careers. Every day, participants chose one from among five 2-hour case study workshops, each run by an alum or parent working in one of five broadly defined career tracks: entrepreneurship and technology; science and health care; business and consulting; communications and creativity; and nonprofit and public service. 
Some case study leaders — like Fatemeh Ziai, a chief of staff at the United Nations, and screenwriter Elaine Loh —  spoke about their decades-long careers. Others, like Class of 2016 graduate Faisal Khurshid, who now serves as the engagement director at Axiom Healthcare Strategies, shared their perspectives as early career professionals.
While participants had the option to focus on a single field throughout the module, the program was designed so that they could choose to explore different fields each day.
"We wanted these sessions to mirror the interests of Brown students, which are not siloed," Fidler said.  
Following these morning case study sessions, participants attended skill-building workshops, each focused on honing a different skill that is essential to success — from building a professional network to creating a compelling presentation.
"The goal was to build on the work that we do every day in CareerLAB," Donato said. "We talk with students about the important professional and personal skills that they'll need to develop to explore career paths and to try different things and really be able to manage their career progression over time."
Each day closed with a conversation with an alum or parent who is a distinguished expert in their field — a list that included former World Bank president Jim Yong Kim, AbsoluteJOI Skincare CEO and founder Anne Beal, ESPN sportscaster Chris Berman and Diggs, to name just a few. These informal talks focused on the often-indirect journeys that brought each leader to where they are today.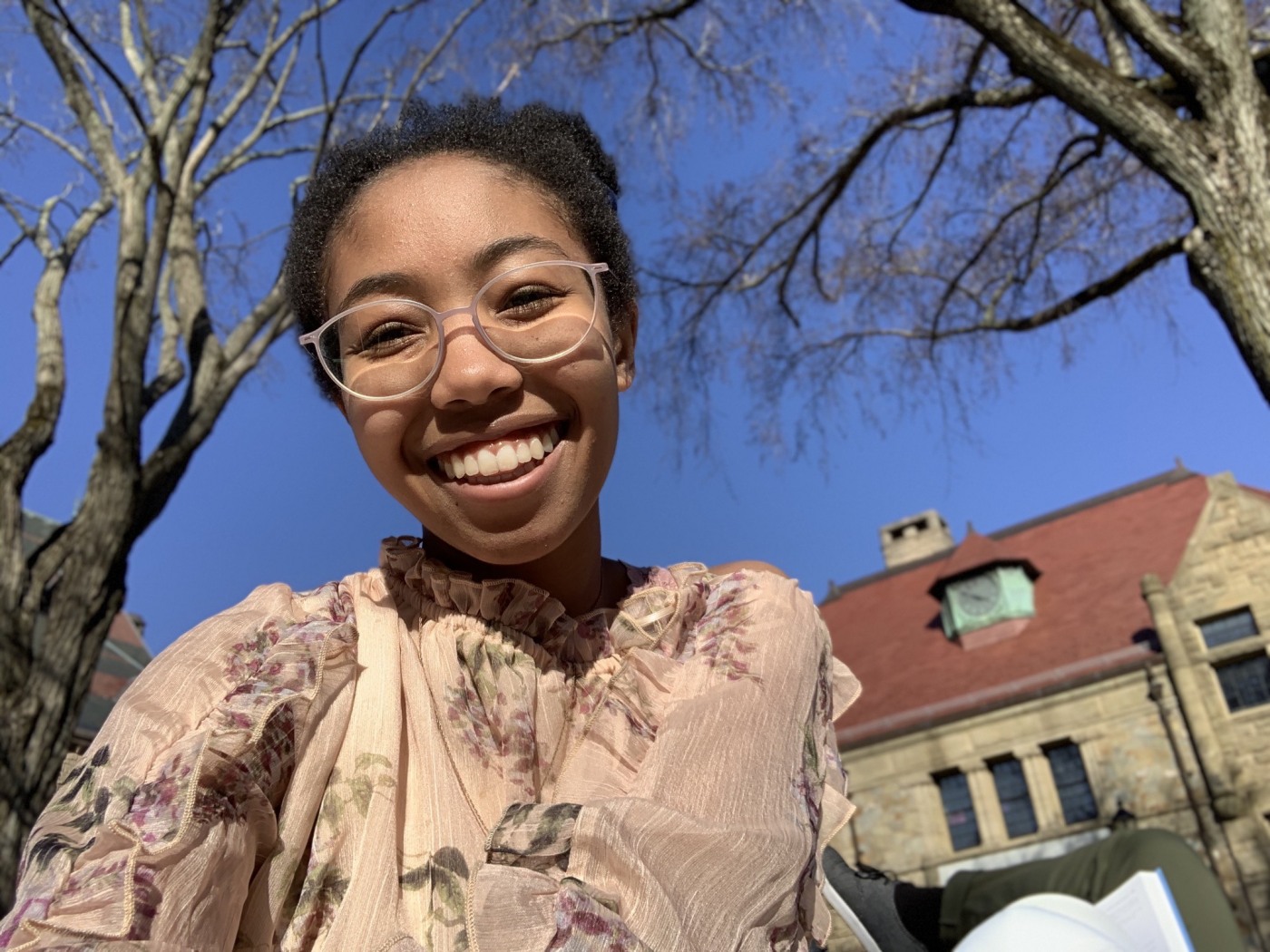 For Nyla Crayton, a rising Brown sophomore considering concentrations in international relations, economics and the biological sciences, the BCSI's first module offered a once-in-a-lifetime opportunity at a time when COVID-19 had put her job as a debate camp counselor on hold.
"When you have someone who really knows what they're doing in a field giving you information for 5 hours a day — that's a great opportunity," she said. "But on top of that, you can also ask questions and actually have interactions with them, and you're seeing and talking to other Brown students as well about whatever you're being taught, which made this one of the best opportunities."
Class of 2020 graduate Cass Zegura found that having the chance to explore workshops run by experts in different fields made the first module uniquely rewarding.
"So many Brown alums have gone on to do such fascinating work, and the fact that they'd take time out of their schedules to talk to us about that work — it just seemed like such a fascinating way to learn," said Zegura, who will start a master's program in informatics at the University of California this fall. "I tried to go to a different track each day because I really wanted to take advantage of all the different forms of knowledge that we were on display through BCSI and learn as much as possible from as many different perspectives as possible."
The BCSI's second module, which began on July 6 and runs for three weeks, builds upon the skills and knowledge students developed in the first half by inviting each student to complete a virtual project proposed and led by a Brown alum or parent.
There are more than 100 virtual project groups in progress this month — focused on areas including pitching a television pilot, to proposing a business venture to the CEO of a start-up, to designing a marketing campaign for an upcoming Broadway musical.
For the institute's second module, Zegura has pitched an original podcast — an examination of how politics and pop culture shape human experience, called "What in the World?" — and will produce its first episode under the mentorship of Class of 2015 graduate Dana Schwartz, a writer and journalist whose podcast "Noble Blood" debuted at number one on the iTunes charts.
"It's going to be a lot of fun to work on," said Zegura, who concentrated in modern culture and media while at Brown. "And then if the first episode goes well, I can spend the rest of my summer making the other episodes. It's a project with longevity."
Building a Brown network
Though they are at different ends of their Brown undergraduate journeys, both Crayton and Zegura valued the way that — by introducing them to dozens of Brown alumni and parents eager to share their expertise and experiences — the BCSI demystified the process of building a professional network.
"Of course, I already know that we have BrownConnect and that LinkedIn exists," Crayton said. "But one of the [skills] lectures was mostly, if not exclusively devoted to going through how to connect with Brown alums through LinkedIn" — a lesson that she says will be "super helpful for when I'm looking for internships or jobs."
So, too, will be the many stories that she has heard alumni and parents share about their own experiences finding mentors in the Brown community: "Having a bunch of different people explain how they formed this connection or this mentorship with a given individual and how it has helped them —  it made me see that, even at this stage, I have the capacity to reach out to people to ask questions and build relationships."
Zegura agreed. "Networking is such an important skill. I think that's something that we hear a lot, but we've never really learned how to do it. It has been very valuable for me to actually sit down and see that these are the ways that you can talk to people, this is why it's so important, and here are the tools at your disposal to do it."
Getting to listen to Brown alumni like Diggs describe their own unexpected journeys — and the surprising paths they took along the way — also helped Zegura see themselves as a part of the greater Brown community.
"The opportunity to hear someone like Diggs talk is very, very exciting, and it's hard not to geek out," they said. "But there is also this sort of intimacy that I think is imparted by the fact that this is not just any context — they're talking to students at their alma mater, and they're being presented to me as someone who is part of this community that I'm going to be a part of going forward."
Even for a Class of 2020 graduate concluding studies at Brown in a moment defined as much by the challenge of a global pandemic than by excitement about lives and careers, it has offered a sense of optimism.
"I think it inspires an aspect of hope — that someday I can participate in sessions like this as an alum."