PROVIDENCE, R.I. [Brown University] — To say that Dr. Anthony S. Fauci is busy is an understatement.
"Not to engender sympathy, but I have not had a single day off since the very beginning of January, when we decided that we going to start working like crazy on a vaccine," Fauci said on Friday, Aug. 7, to a virtual audience of many thousands.
The insight came in reply to a question from Dr. Ashish K. Jha, incoming dean of the Brown University School of Public Health, in a live-streamed Q&A discussion focused on the responsibilities that public health leaders face in limiting the COVID-19 pandemic's spread.
One of the world's leading infections disease physicians and a member of the White House Coronavirus Task Force, Fauci has served as the director of the National Institute of Allergy and Infectious Diseases at the National Institutes of Health since 1984 and has advised six presidents on pressing public health issues.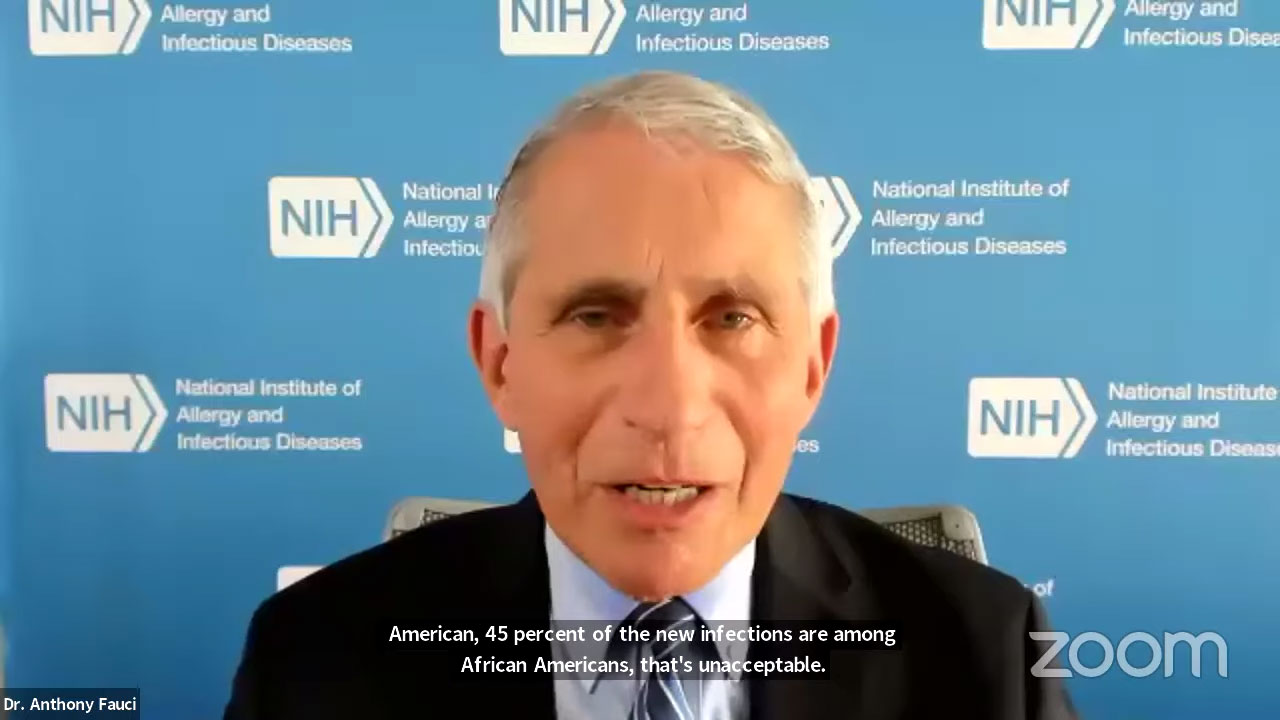 Fauci said that to make progress in battling the pandemic, a set of fundamental principles must remain at the forefront: universal mask-wearing, physical distancing, avoiding crowds, spending more time outdoors, proper handwashing hygiene, and staying away from bars. He said states that have stuck to those principles have seen lower infection rates than those that relaxed restrictions too early.
"If we do those things — and I'm going to repeat it until I'm exhausted — those things work," Fauci stressed. "When you have something that needs everybody pulling at the same time, if you have one weak link in there that doesn't do it, it doesn't allow you to get to the end game."
Somewhere during the course of trying to control the pandemic while also keeping the American economy afloat, Fauci said some state and federal leaders began to send the message that the country faced an "all or nothing" choice between the two — that communities could either follow public health recommendations, or they could reopen their economies.
"One is not the enemy of the other," he said, disagreeing vehemently. "One is a gateway to get to the other."
"I believe strongly and I'll say it very clearly," he added. "We do not have to completely lock down if we do things right. And if we do these things right I believe we can open up the economy, get the employment back, get people out of the doldrums of being locked down."
In addition to discussion with Jha, Fauci answered questions from Brown students on topics ranging from vaccine development, how to ethically prioritize medical care and how structural racism is fueling the pandemic in underrepresented demographic groups.