PROVIDENCE, R.I. [Brown University] — A decade ago, Renée Ater began investigating how cities and towns across the United States were grappling with their ties to slavery through monuments and memorials. 
Not everyone supported the time-consuming project.
"When I started, people said, 'Why are you doing that? That doesn't seem important,'" Ater said.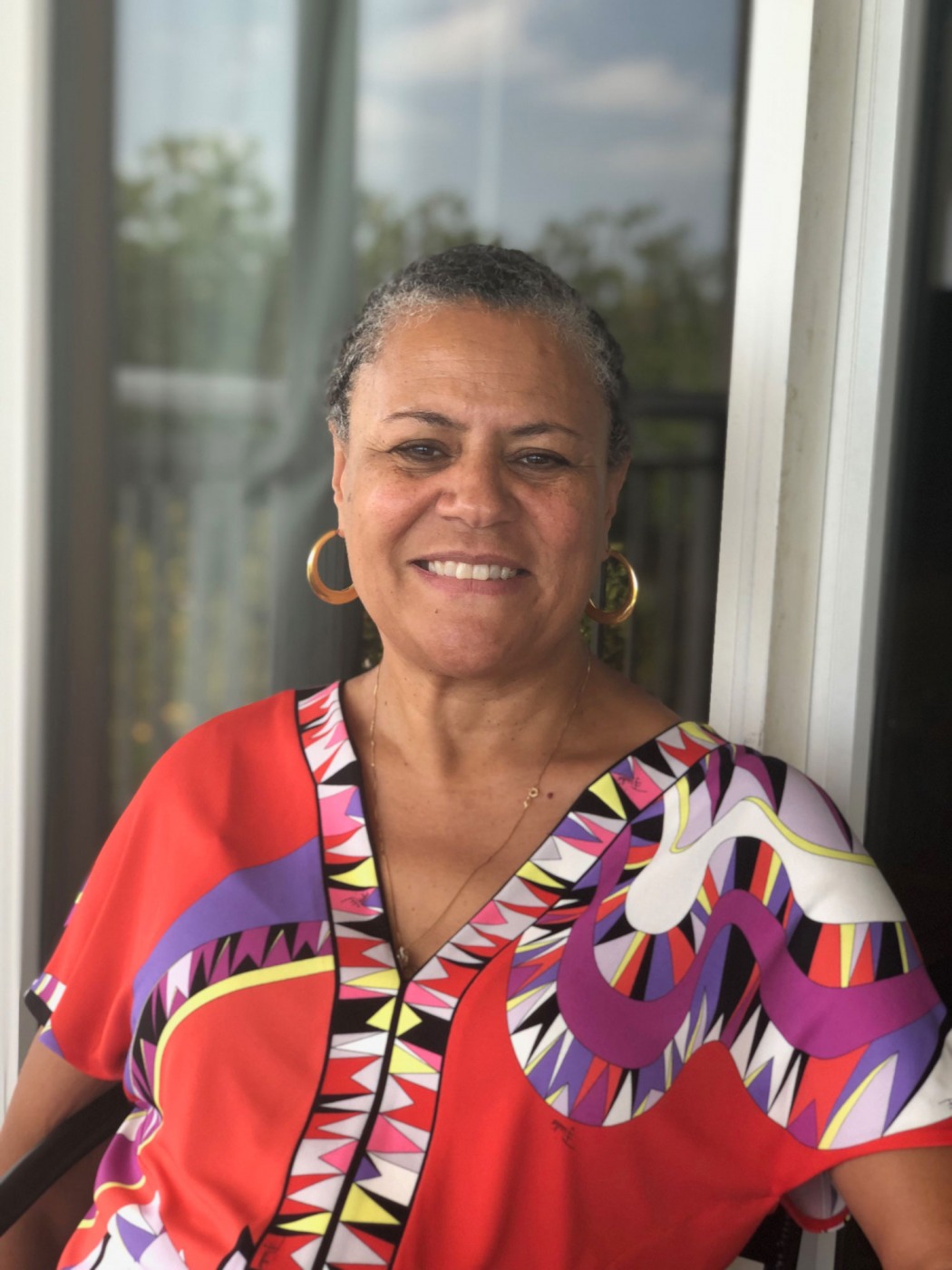 Nevertheless, Ater moved ahead with her idea. Over the course of several years, she built Contemporary Monuments to the Slave Past, an online repository of more than 100 American monuments and memorials that address slavery and racism — from a sculpture of Harriet Tubman in Gainesville, Georgia, to the ball-and-chain Slavery Memorial on Brown University's Quiet Green. 
Then, in May 2020, the expertise Ater had developed placed her at the center of a national discussion about public monuments tied to slavery, colonialism, war and white supremacy, part of a larger reckoning with racism in the U.S. following the death of George Floyd in Minneapolis. In recent months, she has given talks hosted by universities and organizations across the country and has spoken on the subject of memorialization in many major national media outlets — a clear affirmation that her years of work were, indeed, important.
"Monuments try to pinpoint certain aspects of our history as significant," Ater said. "Our monuments show that for centuries, we've mostly wanted to celebrate men who have done great things but also heinous things. By memorializing that select group, we've essentially said that we believe their stories are the national story. It's been fascinating watching millions of people beginning to recognize how exclusionary that is."
This fall, the art history, race and public humanities scholar began a year-long appointment in Africana studies as part of the Provost's Visiting Professor program at Brown, where she will not only teach courses on memorialization and race but will also work with University Library staff to transform her online repository into an interactive, born-digital publication. She'll also collaborate with entities across campus, from the Center for the Study of Slavery and Justice to the Department of the History of Art and Architecture.
Ater answered questions about her scholarship, her fall undergraduate course Monuments, History and Memory in the United States, and her digital project. 
Q: Your scholarship lives at the intersection of so many different subjects: history, art, politics, public humanities, Africana studies. How did you come into it?
I went to Oberlin College to study languages, initially — French and Russian. My sophomore year, I went to the art museum at Oberlin with a friend. She was trying to analyze a sculpture for a class. She was struggling, but to me it felt easy. She said, "You're pretty good at this!" I had always loved going to museums, but before then I didn't know art history was even a field. I changed my major from French to art history in my junior year.
My Ph.D. dissertation, which became a book, was on an early 20th-century African American sculptor named Meta Warrick Fuller. Right as I was writing that book, leaders in Boston decided to take one of her plaster casts, "Emancipation," and make it into a public monument. They also commissioned a monument to Harriet Tubman for the same park. I began to wonder if there were more statues of figures like Harriet Tubman and Frederick Douglass. I started doing research and dropping my findings into folders. That led me to write an article in American Art called "Slavery and its Memory in Public Monuments." And that's how I found the work I've been engaged with ever since.
Q: What can your undergraduate students expect to learn this fall?
There are two main things I want students to come away with after my class. One is a historical understanding of monuments and long-standing monument controversies, starting with the Statue of Liberty and going all the way up to the National Memorial for Peace and Justice in Alabama, which was established in 2018. We'll be doing that by first sussing out what a monument is, what a memorial is, who makes history and who doesn't, and how memory and politics factor into all of these questions.
The other thing students will come away with is the ability to question whose histories have been forgotten, ignored or suppressed in monuments, and to think about what "monumental justice" might look like. The main assignment is called the Monument Lab Field Trip. Each student will select one monument to engage with, whether it's on Brown's campus or in another community they know well. They will ask, what does and doesn't the monument do? What layers of the past are there? What history does it confront or ignore? Then, they'll conceive of a new monument that provides a more inclusive or more accurate history. 
Q: What do you think will surprise students in the course?
I think students will be surprised about the history of every monument we study. We'll read an article by the historian Tyler Stovall that addresses the seldom-acknowledged history of the Statue of Liberty as a symbol of white freedom. I suspect many don't know that the famous Boston Common memorial to Robert Gould Shaw and the African American Civil War regiment is at the center of a huge controversy right now, and there is a debate about whether to remove it permanently. And although we all know about the Lincoln Memorial in Washington, D.C., I think students might not know it has taken on a different kind of significance for African Americans.
Q: Aside from teaching, you're currently at work on your digital project, Contemporary Monuments to the Slave Past. How did this project start?
This project started because I felt a lack. I felt there were no comprehensive stories in American art history about how slavery was being wrestled with in the late 20th and early 21st century. Then, I started to notice that some communities were talking about this and were putting up monuments to the trans-Atlantic slave trade and to emancipation. I saw that people were building memorials on former Black cemeteries that had been desecrated. I was curious what the memorialization of slavery and racism looked like to these communities. These memorials existed, but no one was talking about them on a national level.
I couldn't imagine having a conversation about these monuments within the two-dimensional spaces of a book. I knew I would have to do it on an open-source platform. I wanted interactive maps. I wanted searchability. I wanted people to be able to explore the monuments and the space around them without leaving home. So I created a catalog of these monuments on an open-source website called Omeka, and we have 107 monuments on there right now.
Then, I started thinking I wanted to expand the project. I wanted to tell the stories of the monuments. I wanted video, interviews with artists, three-dimensional models, photos, essays. I wanted to give people access to every single inscription and every piece of signage around the monument so that they can get a sense of how local communities are interpreting it. 
So right now, I'm working with Allison Levy, the digital scholarship editor at the University Library, to build a website that blends together my scholarship on the Omeka database, my blog On Monuments, and other content from scholars and community members everywhere.