PROVIDENCE, R.I. [Brown University] — Building on decades of work to alleviate the effects of campus operations on the natural environment and to create a more sustainable future through research, teaching and community engagement, Brown University has launched a new strategic plan for sustainability outlining aggressive actions the University will take to tackle urgent environmental challenges.
The plan identifies five areas of utmost environmental concern upon which the University can have substantial impacts locally, regionally and globally, and establishes commitments to address each. Chief among those is a pledge to reduce campus greenhouse gas emissions to net-zero by 2040, with 75% of reductions happening by 2025, as part of efforts to confront the increasingly dire threat posed by climate change. The plan also outlines actions to support more sustainable campus operations, including reducing nutrient pollution, reducing water impacts, safeguarding human health and curbing biodiversity loss.
In addition, the plan calls for expanded education and research opportunities focused on sustaining life on Earth, and increased public engagement on environmental challenges at the local, national and international levels.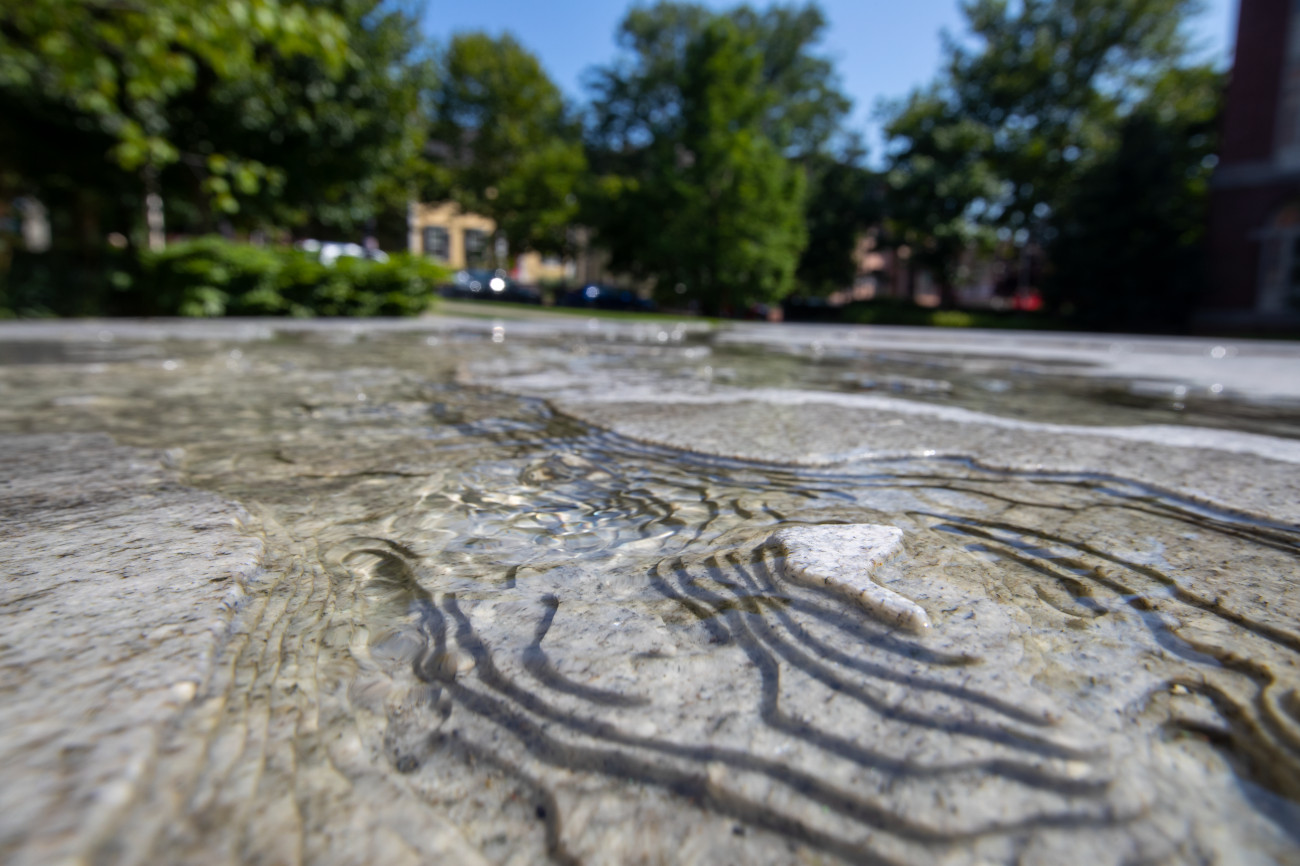 In a March 5 letter to the Brown community, President Christina H. Paxson said that unlike sustainability initiatives based on the notion that institutions simply must do better, Brown's plan is built for a net-zero era. With a focus on the real impact the University can make on issues from greenhouse gas emissions to nutrient pollution to biodiversity loss, it also echoes themes outlined in Brown's Building on Distinction strategic plan.
"In the coming decades, climate change and other environmental challenges will have profound impacts not only on the natural world, but on societies and economies around the globe," Paxson said. "As an institution committed to research and education aimed at bettering our world, it's incumbent upon us to lead by example, taking bold action to create a more sustainable campus community. This plan focuses our attention on those challenges that are the most critical, and establishes a set of ambitious yet achievable goals."
The plan complements a growing array of Brown initiatives to confront the global climate crisis. A new Climate Solutions Initiative managed by University leaders in partnership with the Watson Institute for International and Public Affairs and the Institute at Brown for Environment and Society is focused on curbing climate inaction locally and globally through scholarship, learning and research-informed infrastructure changes. Brown's Investment Office has taken a proactive approach to managing endowment investments in fossil fuels, selling and liquidating its entire exposure to companies that extract fossil fuels and applying Environmental, Social and Governance criteria in all of its investment decisions. Those are just two examples.