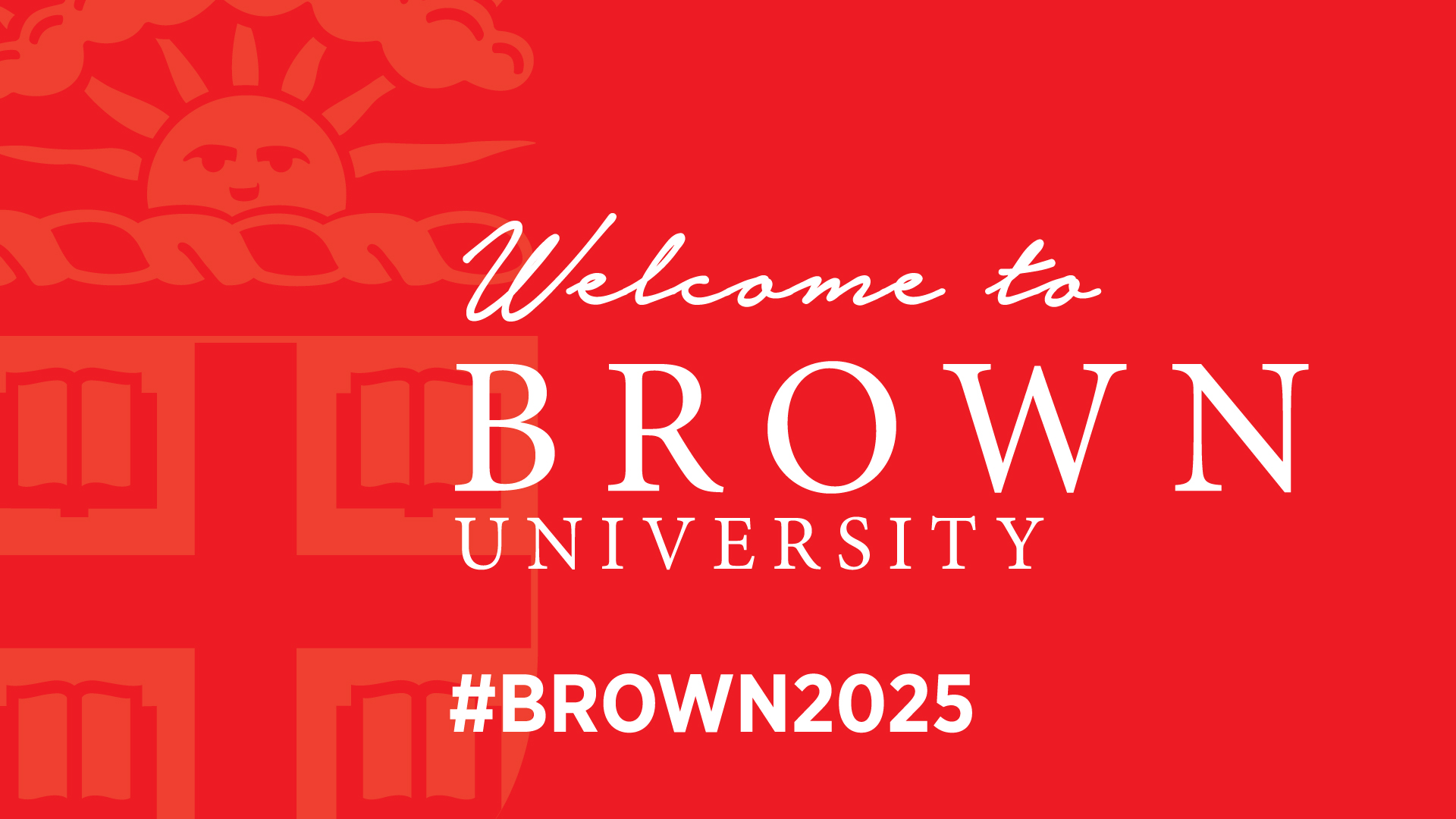 PROVIDENCE, R.I. [Brown University] — On Tuesday, April 6, Brown University made 1,652 offers of admission to prospective members of next year's entering undergraduate class. These admitted students from Brown's regular decision applicant pool join the 885 early decision applicants offered admission last December for an admitted class of 2,537.
A total of 46,568 prospective students applied to attend Brown — a 27% increase from last year, and the University's largest applicant pool to date by nearly 8,000 students.
"Brown was incredibly fortunate to select its incoming class from a vast and deep pool of extraordinary applicants," said Dean of Admission Logan Powell. "With prospective students bringing a diverse range of educational achievements, personal characteristics and talents, our process remained human-focused. We made individualized decisions about each student, we heard and read their stories, and we drew upon those stories to admit a Class of 2025 that is both academically superlative and contains an incredible array of perspectives."
The marked one-year growth in applications is largely a result of the COVID-19 pandemic's effect on high school students and the admission process, Powell said. With prospective students facing limited ability to register for standardized tests, for example, Brown made the submission of test scores optional for the year's admissions cycle — with many universities doing the same, some students may have cast a wider net in applying.
Powell said that applicants were invited to share how the challenges of the last year have impacted themselves and their families in two ways: Brown's optional video portfolio — which gives students the chance to submit a 2-minute video sharing who they are and why they aspire to attend Brown — and a new Common Application question focused on community disruptions that have affected students.
"Whether looking at the global pandemic or movements to support racial justice or the environmental impacts of climate change, this has been a year of great unrest for students all over the country and world," Powell said. "These tools really helped us understand and contextualize cases where these issues have impacted the health, financial security and academic experiences of students and their families."
Brown's ability to meet the full demonstrated financial need of enrolled undergraduates was a key factor for many applicants, Powell added, especially in a year when the pandemic has negatively impacted finances for many families. Among students admitted to the Class of 2025, 69% intend to apply for financial aid, continuing the high percentage of admitted students applying for financial assistance since the launch of the Brown Promise initiative, which replaced loans with scholarship funds in all University-packaged undergraduate financial aid awards beginning in the 2018-19 academic year.
With A Day on College Hill — Brown's annual open house for admitted students — cancelled to ensure the health and safety of would-be participants, the admissions office has now launched the Bruniverse, a robust virtual campus visit platform that invites admitted students to interact with faculty, staff, students and alumni from Brown in a range of discussion formats, including one-on-one conversations and live Q&As.
Applicants began logging on to a secure website at 7 p.m. on April 6 to learn the status of their applications. Admitted students have until May 3 to accept the University's offer of admission. Brown anticipates an incoming class of approximately 1,665, including 15 Brown / RISD Dual Degree admits.
Highlights from the admitted Class of 2025
The pool: The applicant pool of 46,568 is the largest in Brown's history.

Admission rate: The University admitted 5.4% of applicants to the Class of 2025.

Academic standing: 95% of admitted students are in the top 10% of their high school classes.

Diversity: 55% identify as students of color.

First-generation college students: 17% represent the first generation in their family to attend college.

Financial aid: 69% intend to apply for financial aid.

United States: Students from all 50 U.S. states were admitted. The top five states are California, New York, Massachusetts, New Jersey and Texas.

International: The top countries (by number of admitted students) beyond the U.S. that are represented in the admitted student pool are China, India, the United Kingdom, Canada, Turkey and South Korea.

High schools: Admitted students come from 1,703 high schools — 58% attend public schools, 31% attend private schools, and 11% attend parochial schools.

Academic interests: The top 10 intended concentrations include: computer science; economics; biology; political science; engineering; international and public affairs; biochemistry and molecular biology; health and human biology; neuroscience; and biomedical engineering.

Brown-RISD Dual Degree Program: From a pool of 696 applicants, 19 students were admitted to the Brown-RISD Dual Degree Program.

Program in Liberal Medical Education (PLME): From a pool of 3,516 applicants — a 39% increase from last year — 82 students were admitted to PLME, an eight-year program leading to both a bachelor's degree and an M.D. from Brown's Warren Alpert Medical School.