PROVIDENCE, R.I. [Brown University] — Françoise Hamlin, an associate professor of Africana studies and history at Brown, has received a $200,000 fellowship from the Carnegie Corporation of New York. The award will support a book project that will consider what young people risked as they took to the front lines of the civil rights movement in the 1950s and 1960s — and what psychological and personal costs they paid for the freedom they sought.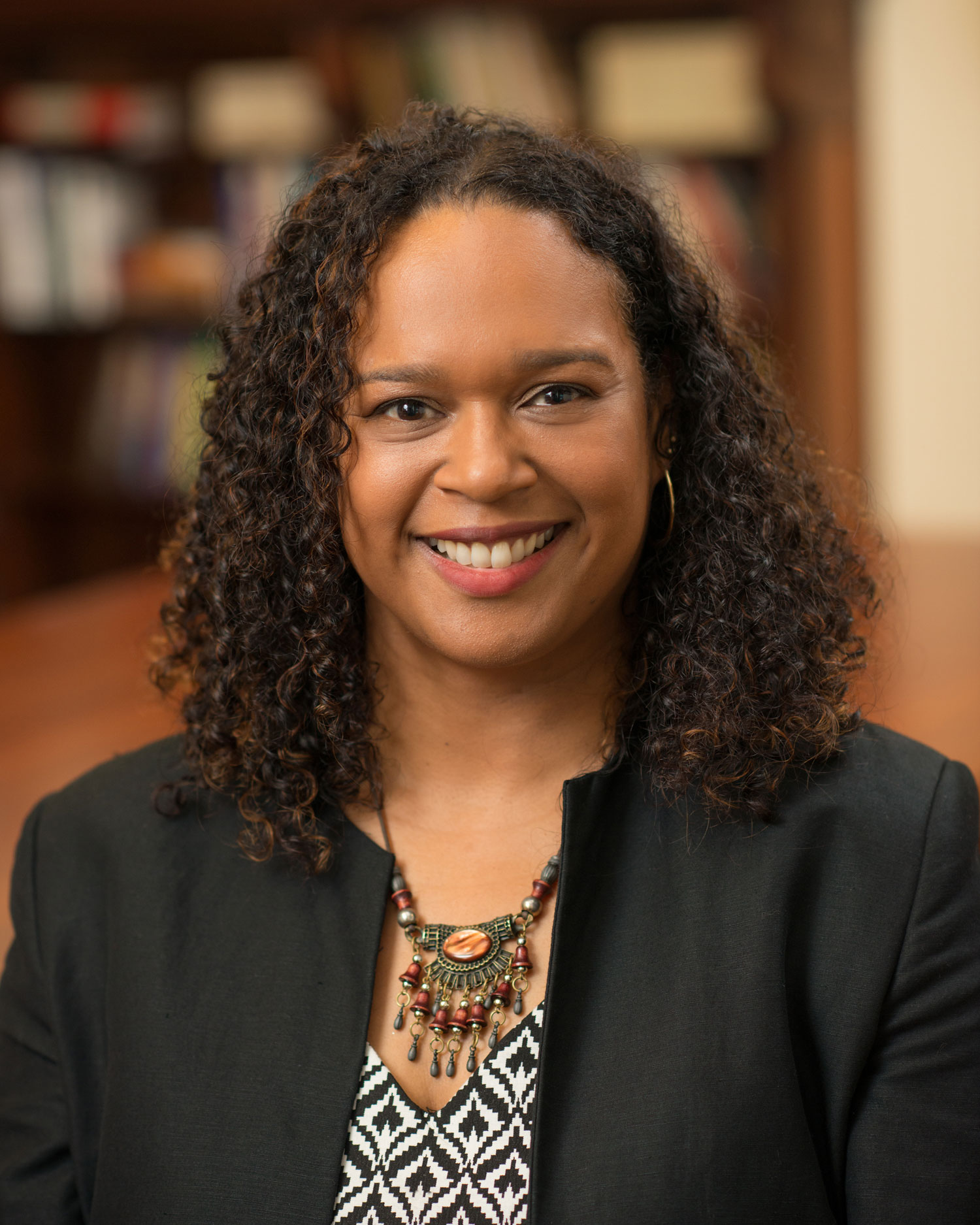 Hamlin is one of 26 Andrew Carnegie Fellows selected this year. The fellowships are awarded to a small number of American scholars annually to support high-caliber research in the humanities and social sciences that addresses important and enduring issues confronting society. Research topics typically focus on a broad range of complex political, economic, technological, humanistic and sociological matters.
The fellows program was originally established by the late Brown president emeritus Vartan Gregorian, who led the Carnegie Corporation from 1997 until his death on April 15, 2021.
Hamlin's book, tentatively titled "Freedom's Cost: Children and Youth in the Black Freedom Struggle," draws on sources from across the academic spectrum to make connections between narratives of activism, the legacy of racial slavery and childhood trauma. She plans to cite oral histories from a network of national civil rights veterans; text, video and photo archives; American literature; and academic publications from such diverse fields as history, cultural studies, clinical psychology and public health.
"Extensive work on the Holocaust has proven that recording historical traumas matters, particularly for survivors, communities and state policies," Hamlin said. "Research for my first book on the mass civil rights movement revealed that many youths suffered some kind of trauma as a direct result of their activism. Their stories need closer examination in order to fully understand freedom's true cost."
All Black Americans, Hamlin said, live with a baseline level of trauma: More than two centuries of enslavement, followed by segregation laws, discriminatory housing policies and racist law enforcement practices have caused untold psychological injuries. The civil rights movement relied on young people's energy and bodies to desegregate schools and participate in direct action protests, and Hamlin's previous research revealed how they experienced trauma as they battled adults determined to deny them access to the opportunities American politicians advertised.
Studying that generation's traumas, Hamlin said, could not only prompt opportunities for psychological healing but could also prevent current and future generations of young activists from enduring the same pain.
"Young people dominated the civil rights movement, evidenced by the hundreds of photographs and hours of footage that document that era," Hamlin said. "They were the same age as, or younger than, my current students, many of whom are activists today. We must understand how those activists carried their scars throughout their lives in order to slow down, and perhaps halt, generational traumatic inheritances and bring about real reckoning and reconciliation."
But as important as it is to consider past activists' scars, Hamlin said, it will be equally key for her to focus on their resilience, survival and bravery to capture the full expression of Black humanity. "Freedom's Cost," she said, "will elevate historical activists as heroes and survivors who made a way out of no way."