PROVIDENCE, R.I. [Brown University] — Brown University alumna Marcia Chatelain won a Pulitzer Prize in history for her book "Franchise: The Golden Arches in Black America," a study of how McDonald's restaurants have assisted many Black entrepreneurs yet in other ways harmed African Americans.
The Pulitzer Prize board recognized Chatelain and other 2021 prize winners in a Friday, June 11, virtual presentation. The board called Chatelain's book "a nuanced account of the complicated role the fast-food industry plays in African American communities [and] a portrait of race and capitalism that masterfully illustrates how the fight for civil rights has been intertwined with the fate of Black businesses."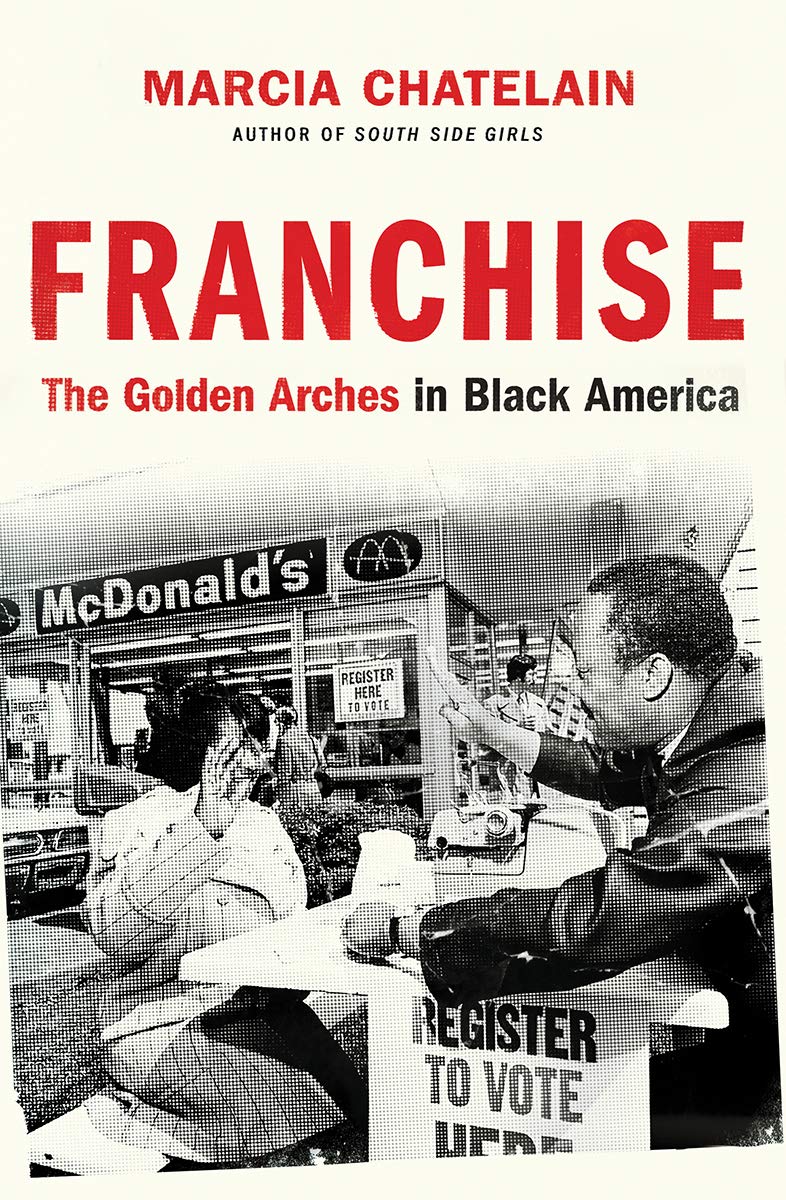 Chatelain earned a master's and Ph.D. in American civilization from Brown, graduating with the Class of 2008. She received a bachelor's degree from the University of Missouri in 2001. Today, she is a professor of history and African American studies at Georgetown University.
In January 2020, the author told a National Public Radio reporter that her book "really explores the relationship between Black America and McDonald's, to help us understand [that] where other parts of our society has failed, McDonald's has unfortunately had to pick up the slack."
"Franchise," she explained, explores the double-edged sword of the national fast-food chain. African Americans are more likely to eat fast food than any other racial group in the U.S., according to the U.S. Centers for Disease Control, partly because those restaurants are hyper-concentrated in some of the country's lowest-income and most segregated areas. That might seem like bad news, given that countless studies have shown increased rates of obesity and heart disease in those who regularly eat at fast-food restaurants. But for some Black Americans, the opportunity to own a McDonald's franchise has paved the way to financial independence and even wealth.
Chatelain said that McDonald's moved into more low-income, heavily Black neighborhoods in the wake of racial unrest in American cities in the late 1960s and early 1970s. As white Americans left urban areas and settled in suburbs, many shops closed or relocated. McDonald's saw those empty storefronts as opportunities to open new franchises with low overhead, expanding its customer base and gaining the trust of surrounding communities by installing local residents as owners.
"I think what McDonald's has provided is an opportunity for some, at the expense of far too many... not just [because of] the health effects," Chatelain told NPR. "I think any time we have communities that have to rely on a business to be the place of refuge, to be the place for Wi-Fi, to be the sponsor of youth sports, to be the place where the youth job program happens, for the college scholarships to emanate from, then we have a problem."