PROVIDENCE, R.I. [Brown University] — Aspiring physician Bianca Camacho knew since her childhood in Texas that she wanted to be a general practitioner.
"I just felt like medicine called to me," said the soon-to-graduate Brown University senior. "I wanted to be that avenue for people to go to when they needed help."
But after arriving at Brown in 2017, her focus shifted.
Camacho enrolled in Brown's highly competitive Program in Liberal Medical Education, an innovative, intensive program through which students earn a bachelor's degree from Brown and an M.D. from the Warren Alpert Medical School over an eight-year course of study. She immersed herself in the Open Curriculum, which exposed her to new areas of study, one of which ­— neuroscience —grabbed her interest immediately.
"I think all the questions I had growing up about myself: 'Why do I think the way I do?'; 'Why do I act the way I do?' were answered," she said. "The Open Curriculum gave me the opportunity to widen my worldview, while narrowing my core interests. I had the chance to explore and find my niche."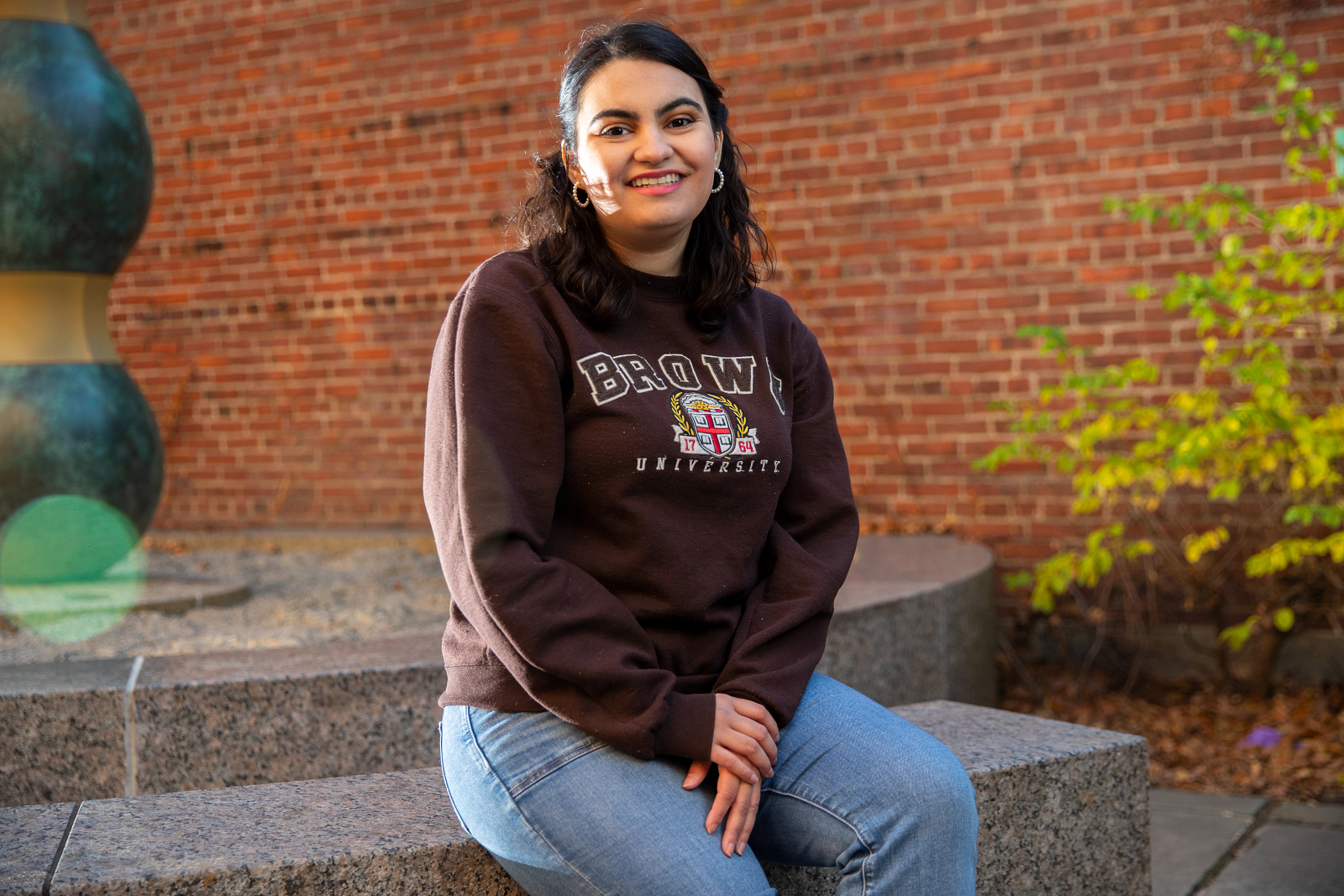 With a new focus on neuroscience, her next step was to narrow down what aspect of the field intrigued her most. As she considered that daunting challenge, she decided to take a temporary academic leave in 2019. "I needed a break — it was a want and a need," Camacho said. "I needed to pause and reflect about what I wanted to do going forward."
Taking advantage of the time away from campus to research and read about neuroscience was the boost she needed to decide what to do next.
"That cemented that I wanted to do research when I came back to Brown, to pursue what I was learning through books and in class," Camacho said. "I wanted to take that to the next level and apply it to a clinical and laboratory setting."
She ended up double-concentrating in neuroscience and in science, technology and society, and she completes her degree requirements this month. She and other accomplished ".5ers" — Brown undergraduates who complete their degree requirements in December — will be honored on Saturday, Dec. 11, at the University's annual in-person and live-streamed Midyear Completion Celebration. Camacho will serve the event's student speaker.
Undergraduates may complete their degree requirements at midyear for a variety of reasons, including transferring from other schools, taking time off to pursue professional opportunities or creative projects, or requesting leave to focus on academic or medical issues.