PROVIDENCE, R.I. [Brown University] — The World Meteorological Organization, a specialized agency of the United Nations, has named Brown University Professor Amanda Lynch as chair of the organization's Research Board on Weather, Climate, Water and the Environment.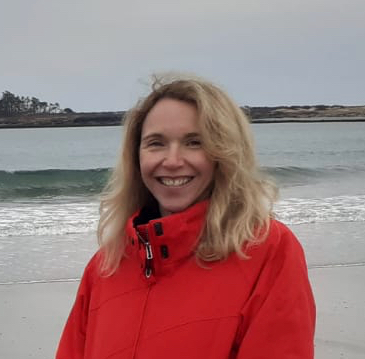 Lynch will lead a board of approximately 30 international scientists and researchers responsible for establishing the WMO's research priorities and coordinating scientific programs and projects across the world. The board plays a key role in the WMO's mission to track weather, climate and water resources globally and disseminate that information to its 193 member states and territories.
"It's tremendously exciting to be asked to serve in this way, because the core of what I do as a researcher focuses on how natural and human systems interact and how they can do so in ways that benefit both," said Lynch, a professor of earth, environmental and planetary sciences who served as the inaugural director of the Institute at Brown for Environment and Society. "It's also a daunting task because challenges like climate change, population growth and urbanization make it ever more important to be prepared for weather- or climate-related stresses."
Lynch has long advocated an approach to environmental research that combines expertise in the hard sciences with insights from sociology, anthropology, economics, political science and other disciplines. IBES, which Lynch directed until 2020, was founded on that multidisciplinary approach. In her role with the WMO, she hopes that approach will help to translate targeted research initiatives into actionable policy guidance for the leaders of member nations. 
"Issues surrounding weather, climate and water touch everything humans do," Lynch said. "So the social sciences not only should inform the hard science we do, but how that science flows into making better decisions to save lives and support human endeavor. I think in some ways, the honor of being named to this post is an endorsement of this way of looking at our field."
The WMO started in 1873 as the International Meteorological Organization and began operating as a United Nations specialized agency in 1951. The organization oversees collection and sharing of data from thousands of surface weather stations, upper-atmosphere stations, ships, aircraft, satellites and other sources to help nations prepare for weather events and climate trends. Delegations from member nations are generally led by the head of each nation's national weather service. In addition, the WMO established the Intergovernmental Panel on Climate Change in 1988 jointly with the U.N. Environment Program, and continues to host the IPCC secretariat.
Lynch's nomination to lead the research board was supported by the U.S. National Oceanic and Atmospheric Administration and approved by representatives of member nations around the world. 
"It's tremendously gratifying to me to have the confidence of the U.S. delegation as well as the international community," Lynch said. 
Lynch expects to begin work at her new post in early 2022. 
"Weather doesn't stop at national borders, which is why the work of the WMO is so important," she said. "We're seeing increased numbers of floods, droughts and temperature extremes, along with other climate-related issues like the expansion of mosquito-borne disease. We can address the effects of these problems through research and policy decisions informed by that research. And that's the core of what the WMO Research Board does."