Date
April 20, 2022

2022-04-20
Photos: Defying gravity with Brown Aerial and Acrobatics
For 10 years, a student-run organization has taken to the air, delighting audiences with circus-inspired performances on trapeze, aerial silk, lyra and more.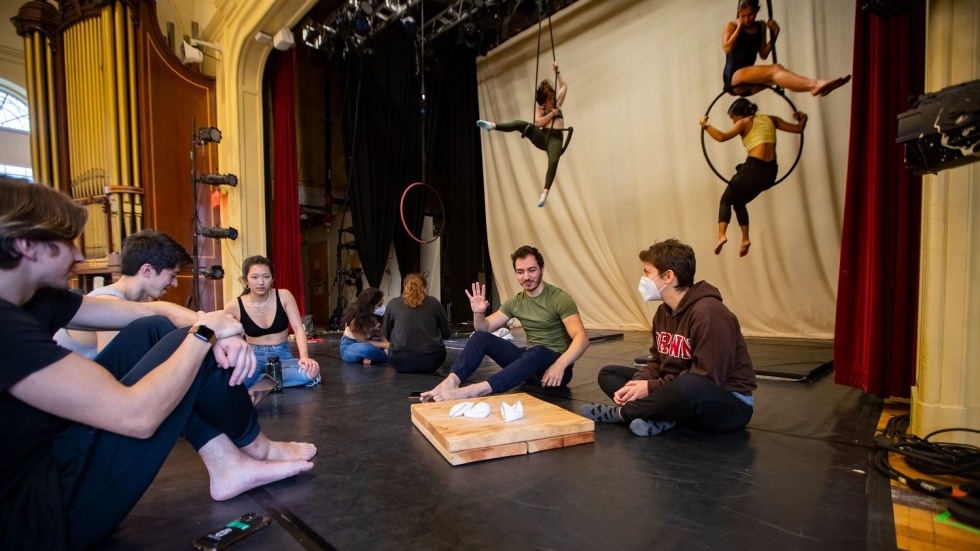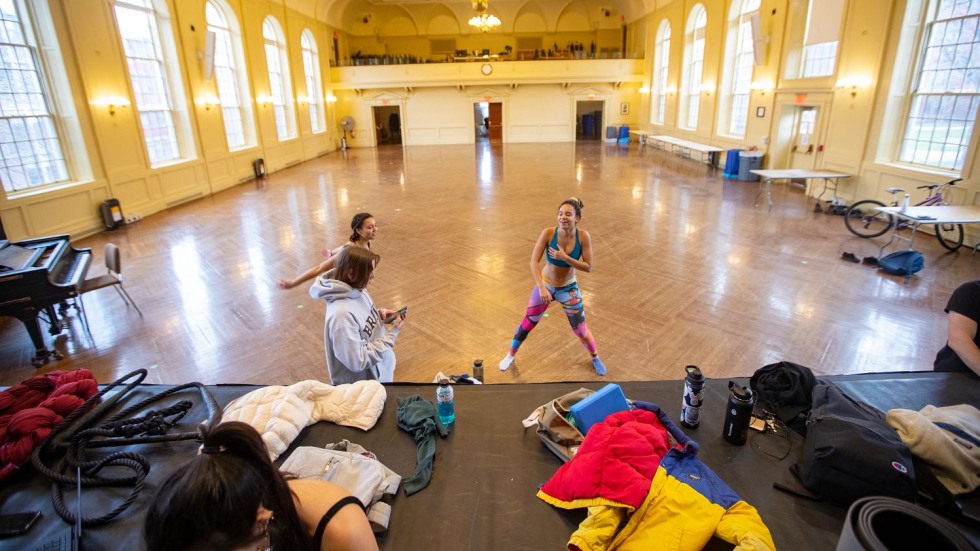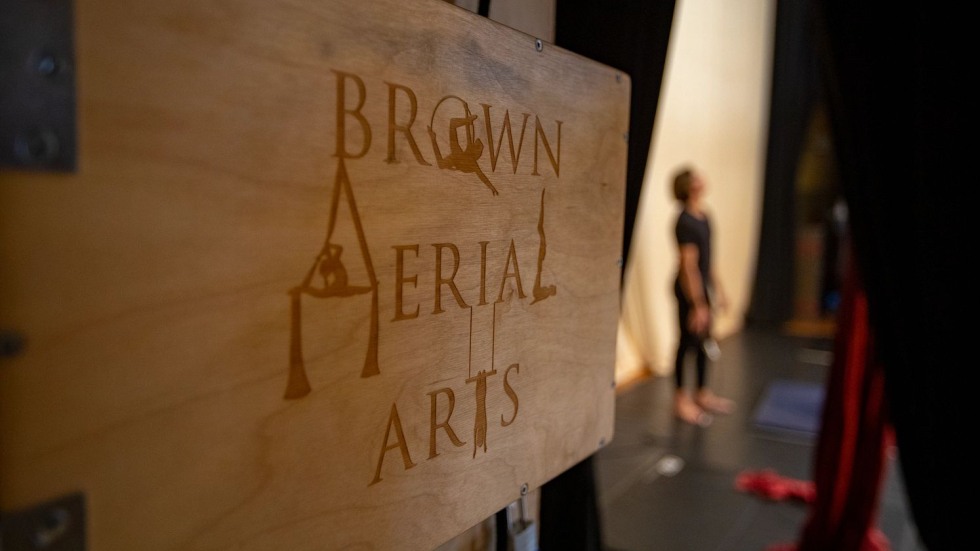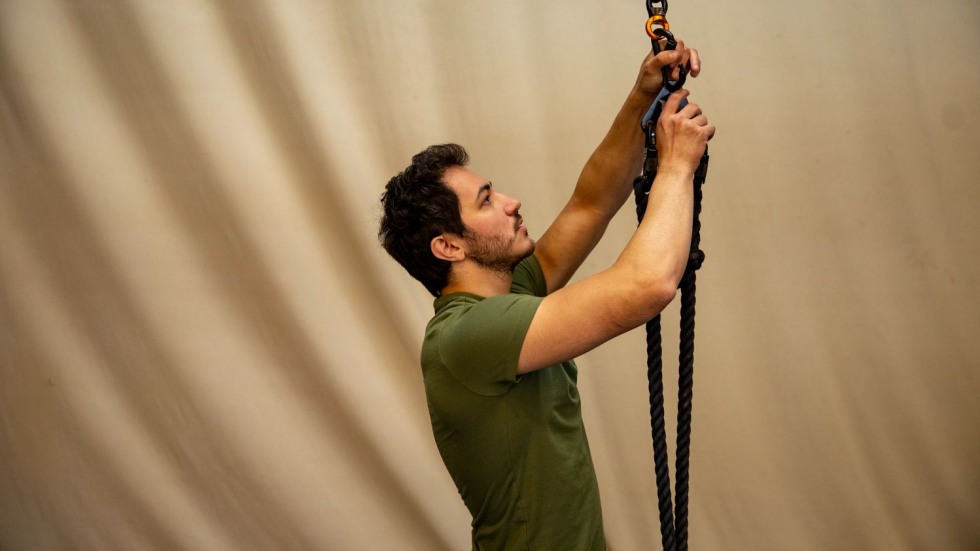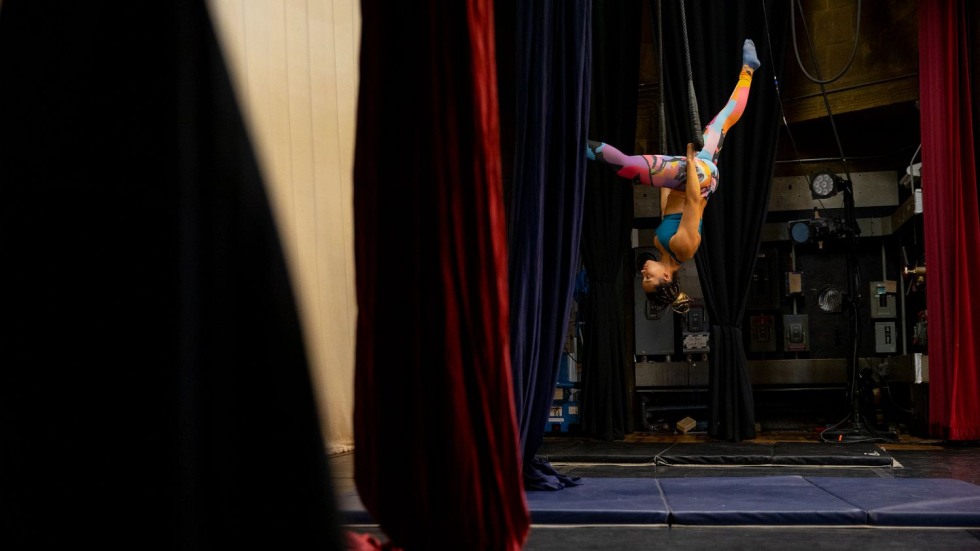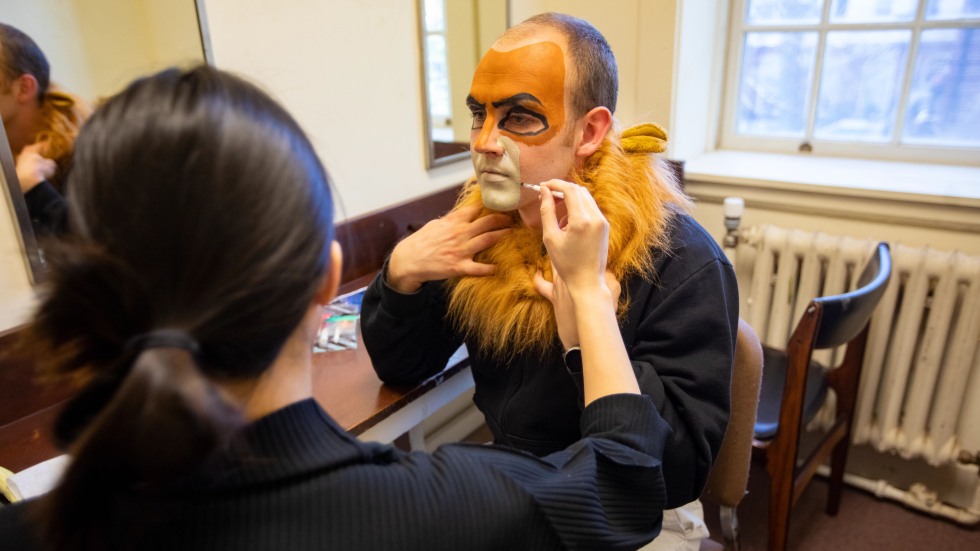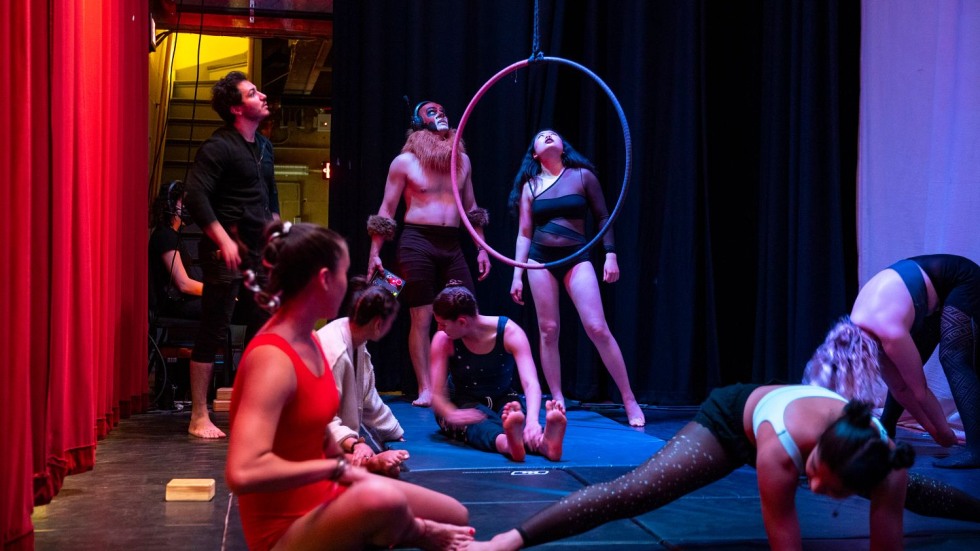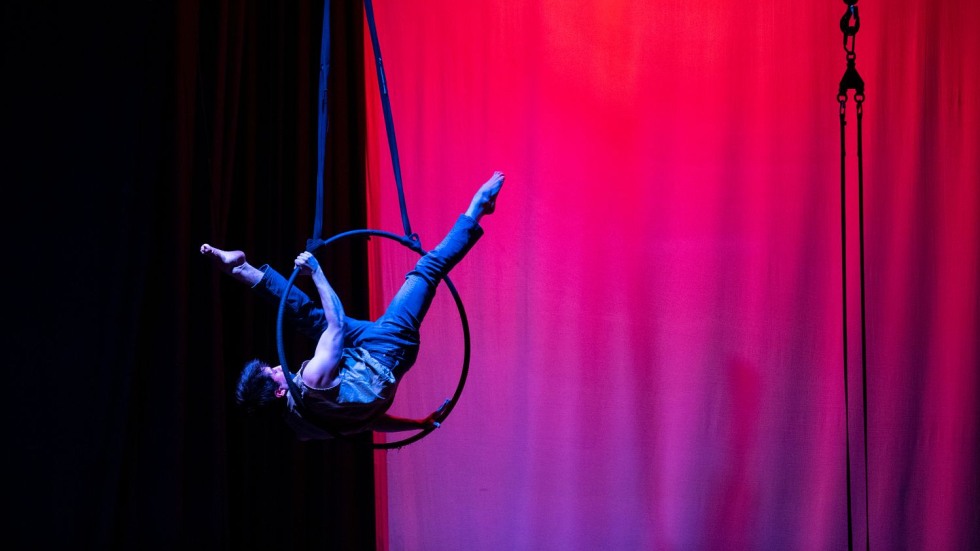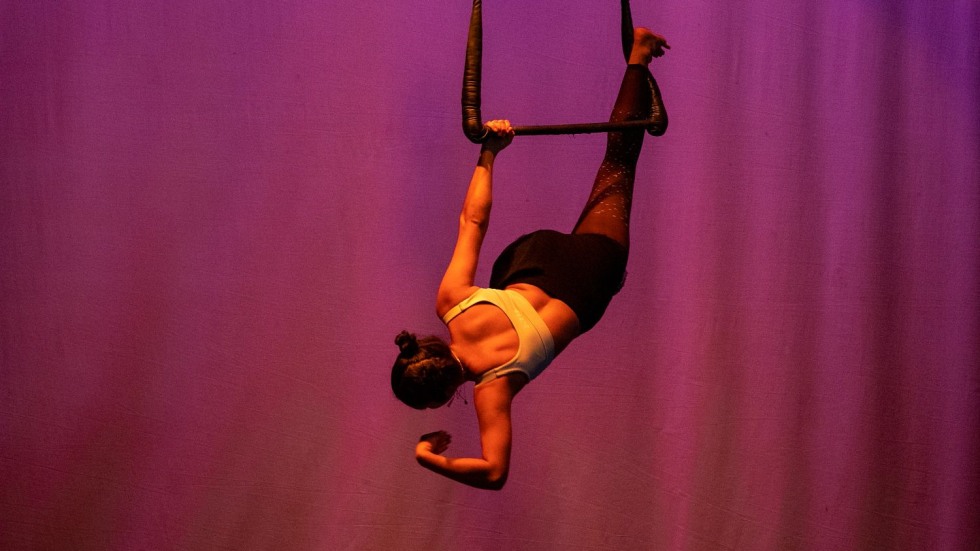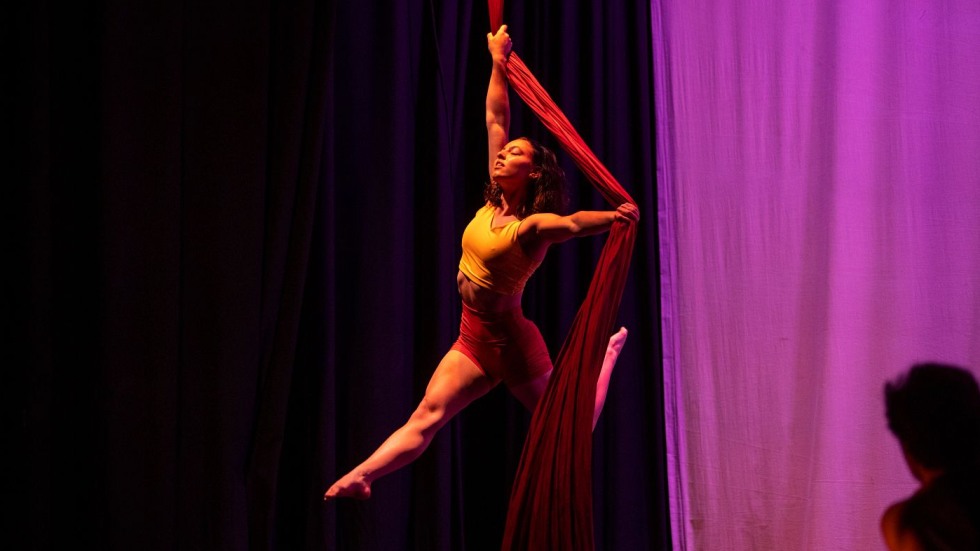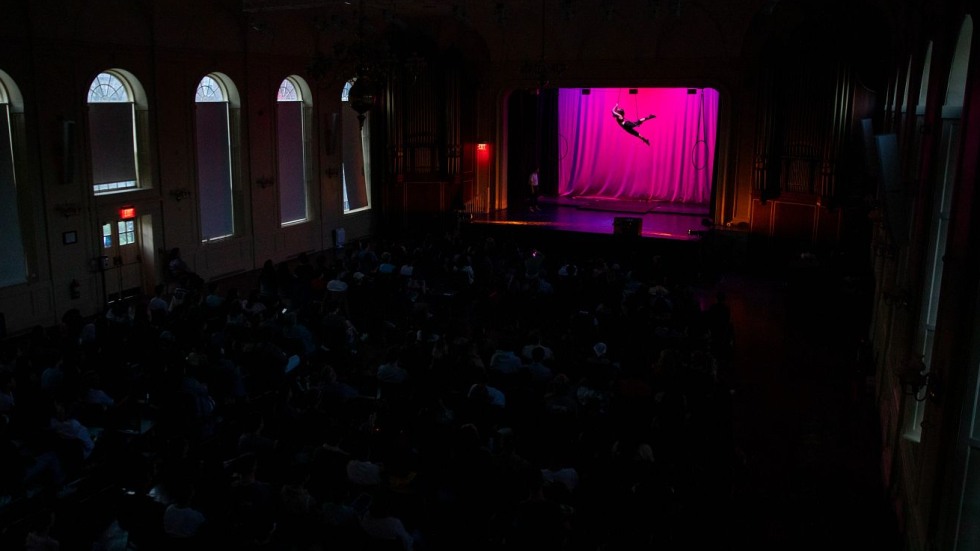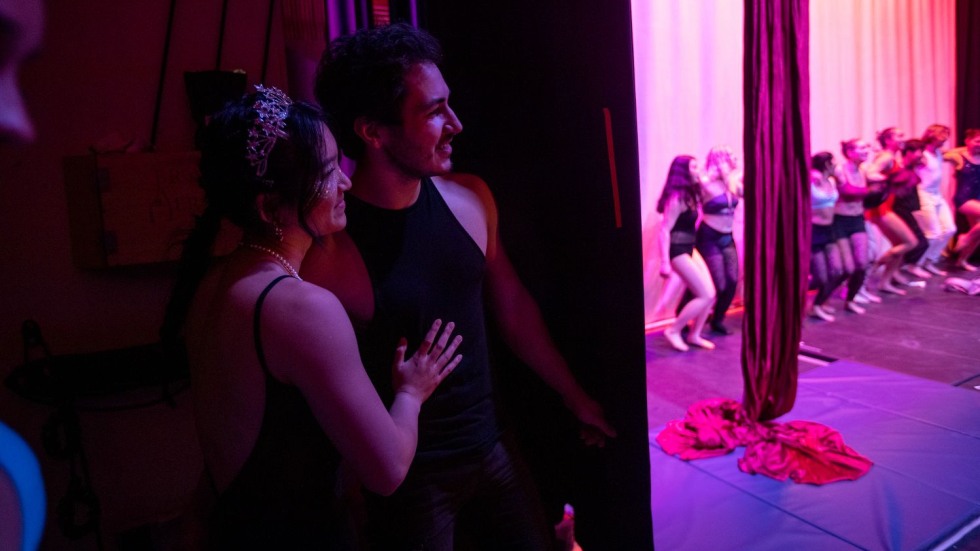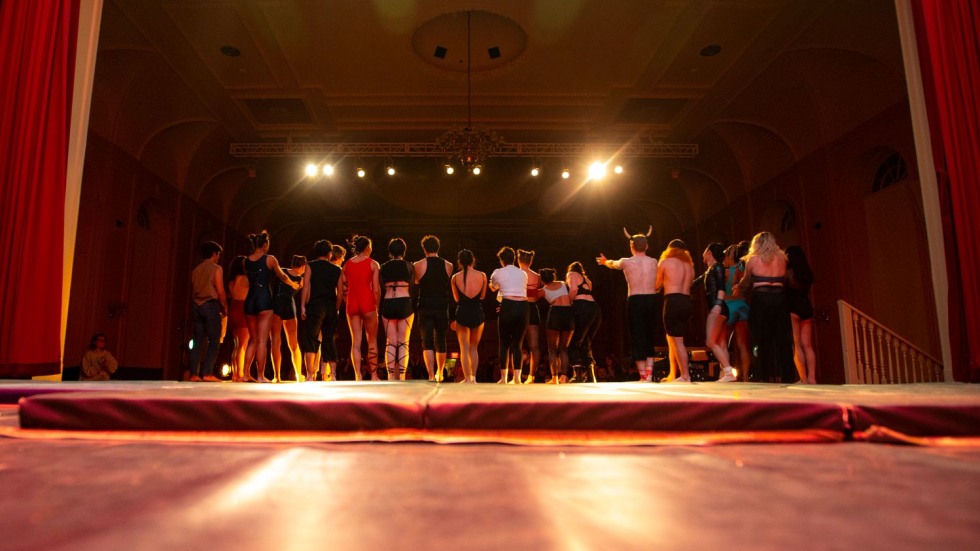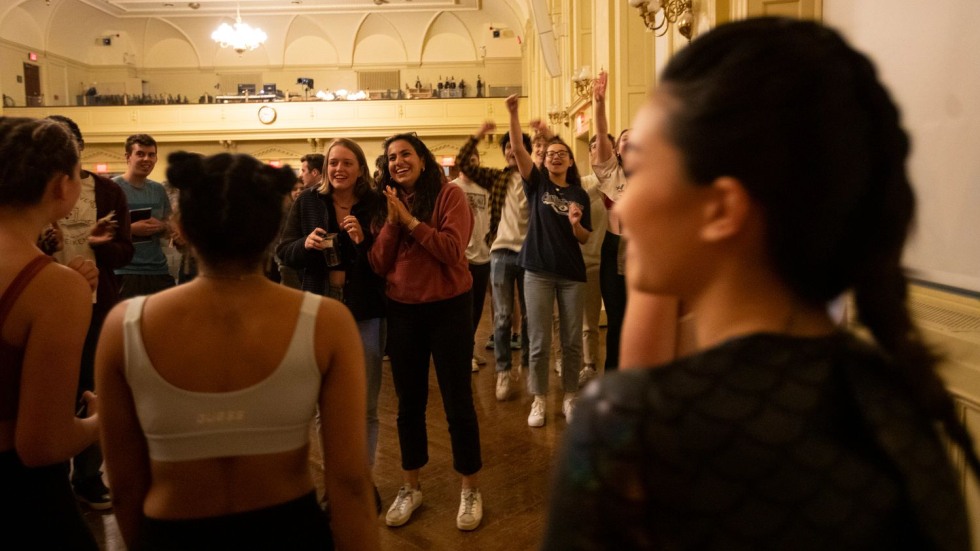 PROVIDENCE, R.I. [Brown University] — Two to three times a week, the third floor of Brown University's Alumnae Hall is filled with young people hanging upside down from trapezes, hoisting themselves into the air with the help of cascading silk fabrics and dangling artfully from suspended hoops. 
Visitors to the space might mistakenly assume Cirque du Soleil is in town — instead, it's Brown Aerial and Acrobatics, a student organization founded a decade ago on College Hill.
The term "aerial arts" might conjure images of impossibly strong gymnasts pulling off death-defying stunts as thousands watch with bated breath. But at Brown, the aerial arts are for everyone from curious beginners to experienced athletes, said Noah Baum, a senior and president of Brown Aerial and Acrobatics.
"If you have a body, you're welcome here," Baum said simply.
The organization counts about 30 students among its members. While some drop in on a semi-regular basis to learn new skills or explore the aerial arts for the first time, Baum said most are part of a cast that dedicates multiple nights a week to developing and rehearsing pieces for a public performance near the end of each semester.
Unlike in previous semesters, when students organized a showcase night with no particular theme, the group's April 2022 show, "Asteria," offered a series of short vignettes tied together by a single plot. Julia Robbin, the organization's secretary and a senior at Brown, said the performance followed the journey of a human protagonist who found themselves stranded on a strange, constellation-filled galactic island after a spaceship crash.

"We kept it a little abstract, because we wanted people to come to their own conclusions and connect with the story in their own ways," Robbin said. "We want the show to be an escape from the academic side of things for the audience, like it is for us."
Baum, who is concentrating in English and religious studies, described Brown Aerial and Acrobatics as a "melting pot" of students with a diverse array of backgrounds and interests. Before coming to Brown and joining the organization, many had participated in team sports, gymnastics, yoga, figure skating, modern dance, rock climbing and more. What keeps them invested in aerial, said sophomore Abbey Alderman, is the "supportive, quirky, open and kind" community they find there.
Riki Fameli, a junior studying computer science, said that in high school he focused on calisthenics, a type of bodyweight strength training that borrows from gymnastics, and began exploring dance when he came to Brown. 
"I really enjoy aerial, because it fuses dance with athletic power," he said. "It's fun to tap into the creativity of performance while also continuing to get stronger and build skills."