PROVIDENCE, R.I. [Brown University] — Though their academic interests, personal backgrounds and envisioned futures couldn't be more disparate, more than twenty Brown and RISD students and recent graduates are uniting this summer to pursue a common goal: advancing their start-up ventures.
As part of Breakthrough Lab (B-Lab), an accelerator program at Brown's Nelson Center for Entrepreneurship, the students will spend eight weeks learning from mentors and educators, attending custom workshops and collaborating with a peer cohort of dedicated founders, all within a co-working space at the Nelson Center. Eligible participants also receive a $4,000 scholarly award, which B-Lab Director Jason Harry says makes the experience both more accessible and focused.
By removing financial pressures, participants are free to concentrate their efforts on accelerating their startups. But the fact that B-Lab operates within a nonprofit higher education institution immediately sets it apart from more commercial accelerators designed as pipelines for venture capital firms, Harry said.
"We certainly want ventures to make rapid progress, and they might become fundable ventures, but we never forget that it's fundamentally an educational opportunity," he said. "We really hold dear personal and professional development as much as venture development."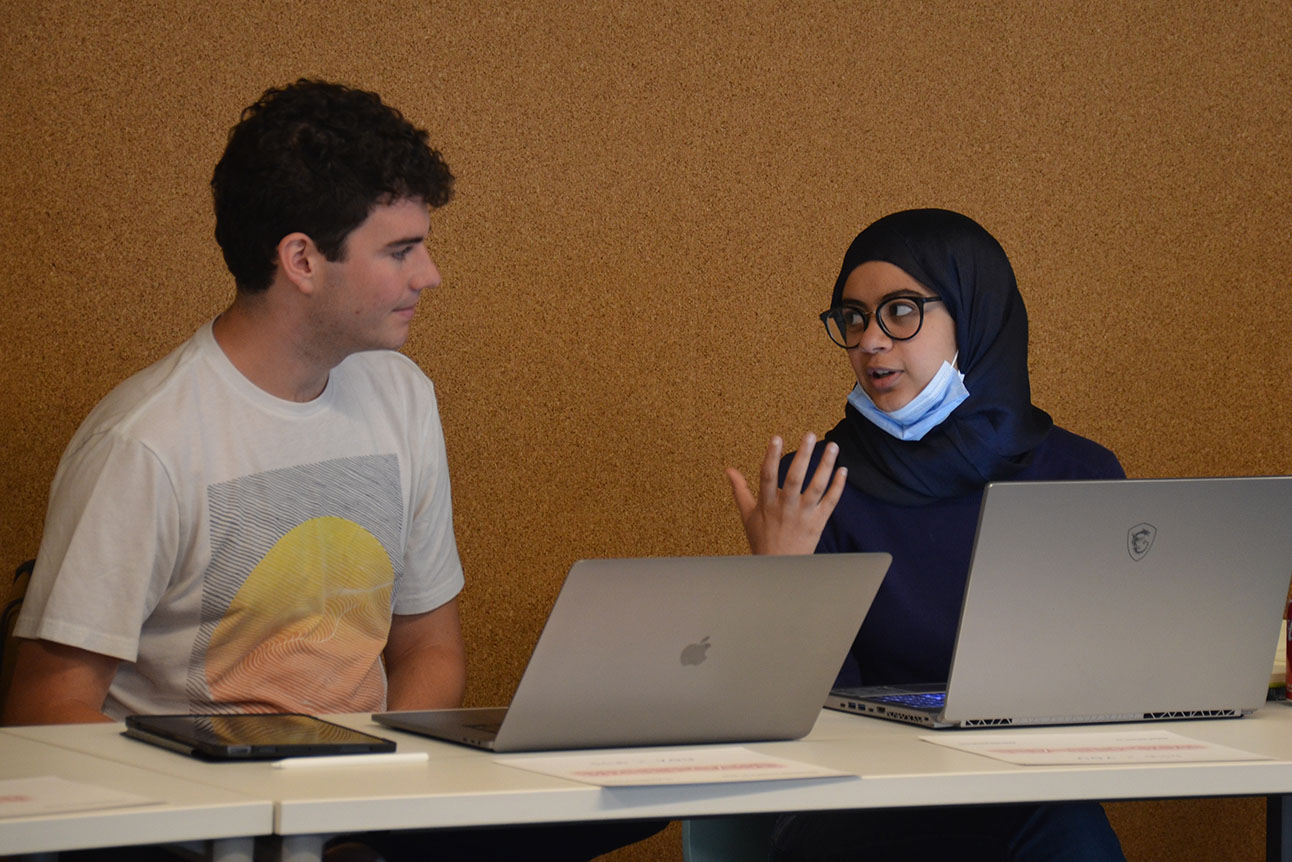 From personalized mentoring and networking opportunities to pitch presentations and industry-specific education, there's no shortage of entrepreneurial knowledge to be gleaned through B-Lab. But Harry says there's one lesson he's sure to instill from the very first day: "I tell the students, 'Ventures are fragile creatures. I want you to be comfortable with the reality that, from our perspective, you can succeed as a person even if your venture does not; you shouldn't attach your self-esteem or self-worth to whether your venture succeeds.'"
This year's cohort is one of the most diverse groups hosted to date at B-Lab, with students at varying stages of their academic trajectory across a wide spectrum of degree programs. And the ventures themselves address unmet needs in a range of market sectors: improving medication adherence, simplifying the client-lawyer matching process, e-commerce for handmade beauty products, and many others.
"Not only is there tremendous ethnic and gender diversity, which is absolutely essential, there's also a very cool venture diversity," Harry said.
As the cohort kicks off the next eight weeks of development, here's a glimpse into the various ventures they'll be working on, in the founders' own words.