PROVIDENCE, R.I. [Brown University] — As part of its commitment to making a positive impact in Providence and Rhode Island, Brown University has appointed two accomplished leaders with deep experience working with local communities and organizations to key community engagement positions.
Wendy Wallace will begin as Brown's director of civic engagement on May 24, following the April 18 arrival of Nick Figueroa Jr. as director of the newly named Brown Collegiate Scholars Program. 
Wallace brings nearly two decades of professional success engaging communities and stakeholders across Rhode Island, most recently in positions at Brown's Annenberg Institute and the Rhode Island Department of Education. She will serve in a new role established after the appointment of Mary Jo Callan to Brown's first cabinet-level position dedicated to strengthening programs and partnerships that support local communities.
Reporting to Callan, Wallace will play a critical role in deepening Brown's relationships across Providence and Rhode Island. She'll work to learn and understand the needs of local communities that may align with Brown's resources and mission, creating new partnerships and advancing existing relationships with local organizations, groups and residents in support of more robust, thriving and resilient communities across the state.
"I am thrilled to welcome Wendy into this new role focused on local engagement," Callan said. "Her deep roots, expansive relationships, and life-long commitment to Rhode Island, together with her experience and skills as a change leader are the perfect combination for this critical work."
Separately, Figueroa joined the University in April to direct a soon-to-launch college access program designed to prepare cohorts of public school students in Providence to enter four-year degree institutions after high school. He will oversee the development of the Brown Collegiate Scholars Program which will offer multi-year year-round support including academic preparation, college counseling and planning, financial aid advising, and leadership skill development, among other resources. The program is expected to recruit its first cohort of students beginning in fall 2023 in time to welcome them to the Brown campus for day programming in summer 2024.
Most recently the chief of family and community engagement for the Providence Public School District, Figueroa will report to Adrienne Marcus, dean of the Division of Pre-College and Undergraduate Programs.
"We are incredibly fortunate that Nick has joined the University to be the inaugural director of this exciting program," Marcus said. "Nick is passionately committed to the students of Providence and is deeply connected to many communities and organizations across the city. He brings to the role both his multi-dimensional leadership experiences and his dedication to our local community. We are excited to build this program and partner with many people and organizations, both internal and external to the University, to ensure the students who participate in the BCSP are successful."
Wendy Wallace
Wallace serves currently as director of engagement and development for the National Student Support Accelerator, an initiative launched at Brown's Annenberg Institute in 2021 to combat pandemic-related learning loss for K-12 students through high-impact tutoring. In the role, she has developed and executed new engagement and communications strategies to connect and convene more than 7,000 stakeholders across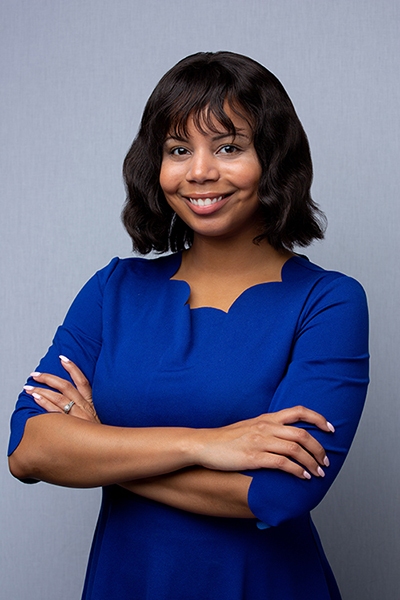 community-based organizations, tutoring providers, school districts and state education agencies.
Previously, Wallace served at the Rhode Island Department of Education, where she headed the state's largest college and career readiness initiative, PrepareRI. As a college and career strategist and project manager, she led an inter-agency team to brainstorm statewide solutions focused on an education-to-employer pipeline. Among other accomplishments, Wallace recruited, hired and managed PrepareRI ambassadors, a group of 50 education and community leaders who implemented different priorities, and directed a team that launched the state's first summer learning initiative, which provided more than 430 courses to 14,000 students.
The new role at Brown will call on Wallace's strengths as a community-minded and collaborative leader, she said, while tapping her experience as a native Rhode Islander.
"What excites me about this new role is that it builds upon the work and relationships that Brown has fostered locally for decades," Wallace said. "I am a first-generation Cape Verdean American who grew up here, and I value the opportunity to bring different perspectives and experiences together to serve others. I look forward to connecting with incredible individuals and organizations across the state to increase Brown's local impact with authenticity and fidelity."
Wallace earned a bachelor's degree in criminal justice and a master of business administration from Johnson and Wales University.
Nick Figueroa Jr.
Figueroa's appointment at Brown builds on more than two decades of career success supporting educational achievement and college access for Providence-area students from historically underrepresented communities. Among the factors that drew his interest in the role, he said, was the University's commitment to providing impactful educational experiences for students in Providence schools.
"Students in the Brown Collegiate Scholars Program will access academic support, advising and mentoring to help them prepare for and navigate the college application process and matriculation," Figueroa said. "This is an exciting opportunity to increase the number of underrepresented students on college campuses. Increasing college access for underrepresented students strengthens the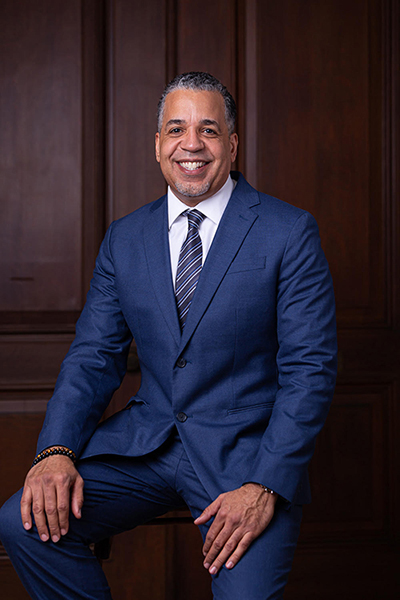 Providence community at large and positively impacts civic and economic participation. I'm honored to have been selected by Brown to serve in this important role."
Most recently, Figueroa designed programs and championed policies to expand inclusivity and equity among the Providence Public School District's approximately 24,000 students, including the creation of Parent University, which provides district families with educational attainment and workforce development opportunities.
Previously, Figueroa led Providence-based College Visions, a nonprofit supporting college access and success for first-generation and low-income students. His interest in college access follows years of professional experience in admissions at City Year Providence and various higher education institutions, including Framingham State University and the Community College of Rhode Island, where he directed each school's admissions operation.
Figueroa earned a bachelor's degree in public administration from Roger Williams University and a master of arts in education from the University of Rhode Island.