PROVIDENCE, R.I. [Brown University] — On Brook Street in Providence, near the southern end of Brown University's campus, students will begin moving into the University's two newest residence halls in August — but the undergraduates won't be the only new tenants.
Pawtucket-based Hazel Origin Coffee is set to open a specialty coffee shop this fall on the ground floor of Chen Family Hall at 250 Brook St. The building is one of two newly constructed Brown residence halls, along with the adjacent William and Ami Danoff Residence Hall at 259 Brook St., between Charlesfield and Power streets.
By leasing space from Brown, the small family-owned business will open its second retail location, establishing a distinct eatery in College Hill serving premium, organic coffee, tea and smoothies along with handcrafted, locally sourced baked goods, sandwiches, salads and snacks.
Founded in 2022 by Lincoln, R.I., residents Olvin and Dulce Lopez, Hazel Origin Coffee is a coffee wholesaler that specializes in importing and selling sustainably sourced coffee beans from Central and Latin American growers. Its wholesale customers include major retailers including Dunkin' and Starbucks and independent New England coffeehouses, cafes and restaurants, including Providence-based Mills Coffee Roasting.
The married couple and business partners said that expanding the company with a café in Providence has been an aspiration from the start. Originally from Santa Rosa de Copán, Honduras, the two entrepreneurs grew up in the coffee industry. Dulce's mother is a leading coffee buyer for Honducafe, a coffee exporter. After college, Dulce joined the business, operating the family's coffee shop in La Lima, Honduras. At the same time, Olvin co-founded INLOHER, a coffee exporter, and led the company for over 13 years.
The couple immigrated to the U.S. in 2022 through the Immigrant Investor Program, created by Congress to stimulate the economy through job creation by global investors. Now, the new Rhode Islanders are preparing their Brook Street café for a mid-fall opening. With a long-standing knowledge of coffee cultivation, Dulce Lopez said they hope to showcase diverse flavors from different coffee-growing regions while sharing the origin of the beans they import, roast and brew each day.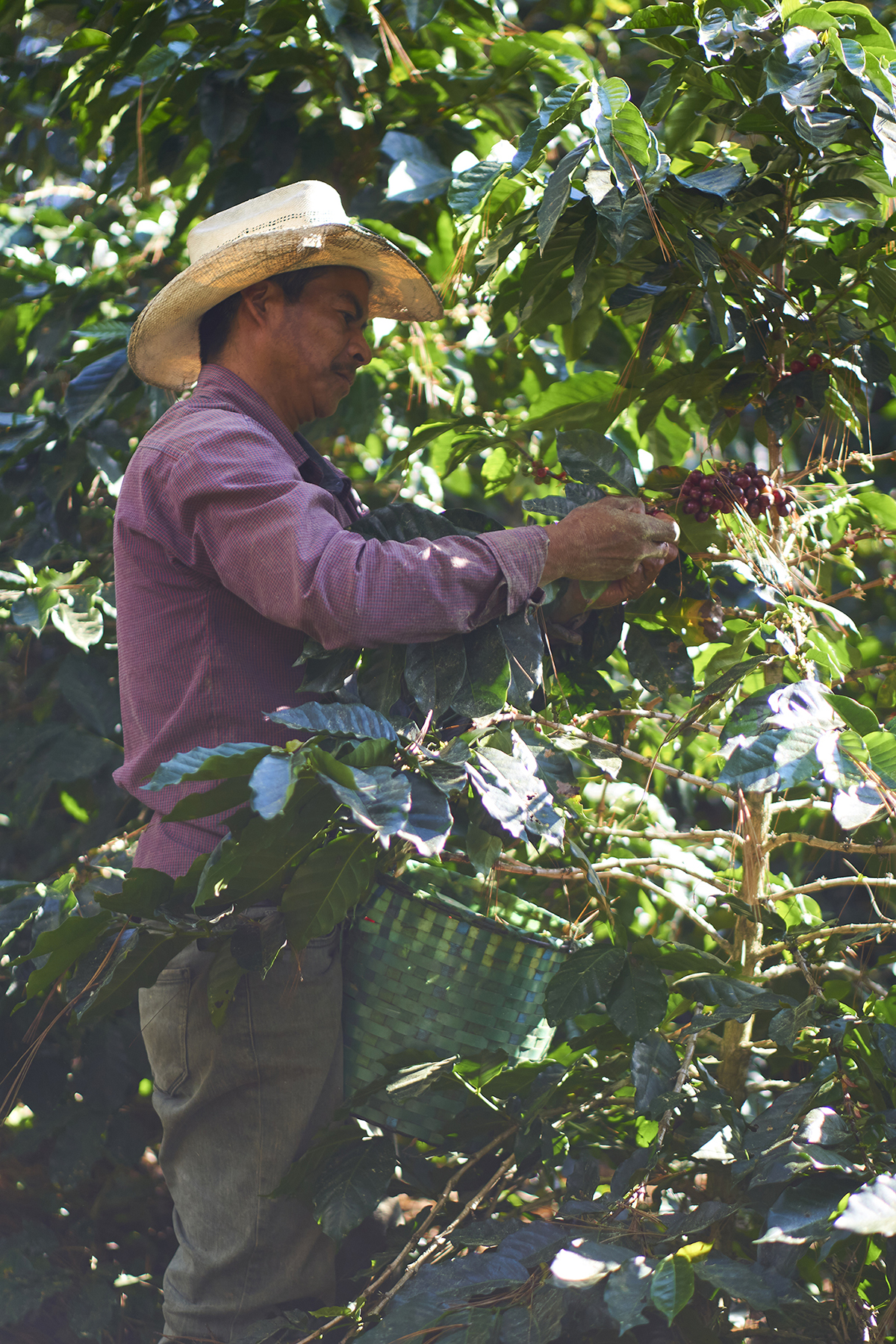 "At Hazel Origin Coffee, you will taste the differences and unique characteristics of coffee from Colombia, compared to Guatemala or Honduras," Lopez said. "Our farmers pick every single bean by hand, and it's important to us that we share the work of the coffee producers. When students and other customers come in, they'll see a display board each day detailing a region and farm where our coffee is grown so that they can learn the history behind the coffee they're drinking." 
An ideal space for Hazel Origin Coffee's new café
The business owners see College Hill as a prime location for their second retail location. The number of existing coffee shops near Brook Street is limited, and the frequent foot traffic from students, neighbors, professionals and visitors means Hazel Origin Coffee can count on a steady flow of potential customers — including the roughly 350 Brown undergraduates who will live directly above and across the street. Opening the coffee shop in a newly constructed, modern building was also attractive, Dulce Lopez said.
"We looked at different locations in downtown Providence and liked one site, but it was originally used as an office and would require us to make major changes," she said. "Once we toured the retail space that Brown was building, I knew we had to have it — with the tall windows, the entire space is beautiful. When Brown selected us as the tenant, we could not be more excited. Who gets to build their business in a brand-new location? That never happens."
John Luipold, vice president of business affairs, auxiliary services, and real estate at Brown, said Hazel Origin Coffee is an ideal tenant for the new retail space. In considering potential lessees, the company's farm-to-cup business model, sustainable sourcing, and passion, enthusiasm and knowledge of the coffee industry all stood out.
"As early as the first conversation, it was clear to us that Olvin and Dulce possess a deep dedication to the craftsmanship of coffee," Luipold said. "The wholehearted approach they take to everything about their business will create an exceptional coffee experience for College Hill students and residents. We see the Brook Street café as the beginning of their growth and success as new business owners here in Rhode Island."
Luipold said that actively supporting Rhode Island business owners through hiring and purchasing goods and services, with a particular focus on boosting ventures owned by members of historically underrepresented groups, is part of Brown's deep commitment to its home city.
"Whenever possible, we prioritize finding a tenant based in Rhode Island, and ideally, one that is a minority or woman-owned business," he said. "Creating opportunities for new partnerships with local professionals, whether leasing retail space or expanding diversity within our list of registered vendors and suppliers, are critical investments we can make in the local business community."
For neighbors and students, a new retail dining option
Situated at the corner of Brook and Power streets, the new Hazel Origin Coffee café will create an inviting focal point in the neighborhood for both Brown students and College Hill and Fox Point residents. Informed by community input, creating space for a new retail venue that could bring unique and convenient offerings to Brown and Providence community members was embedded in the planning for the project, said Russell Carey, executive vice president for planning and policy at Brown.
"With the new Hazel Origin Coffee café, the neighborhood becomes even more of a magnetic place to live, work or study," Carey said. "Brown is committed to being a good community partner. With this new retail space and local business, we hope to meet a neighborhood need for retail space and create a sense of place that fosters community and vibrancy."