PROVIDENCE, R.I. [Brown University] — Jacinda Ardern, who served as prime minister of New Zealand from 2017 to 2023, will visit Brown University on Thursday, Oct. 5, to deliver the 102nd Stephen A. Ogden Jr. '60 Memorial Lecture on International Affairs.
In a presentation titled "Global Leadership in the 21st Century," Ardern will share insights from her career in public service.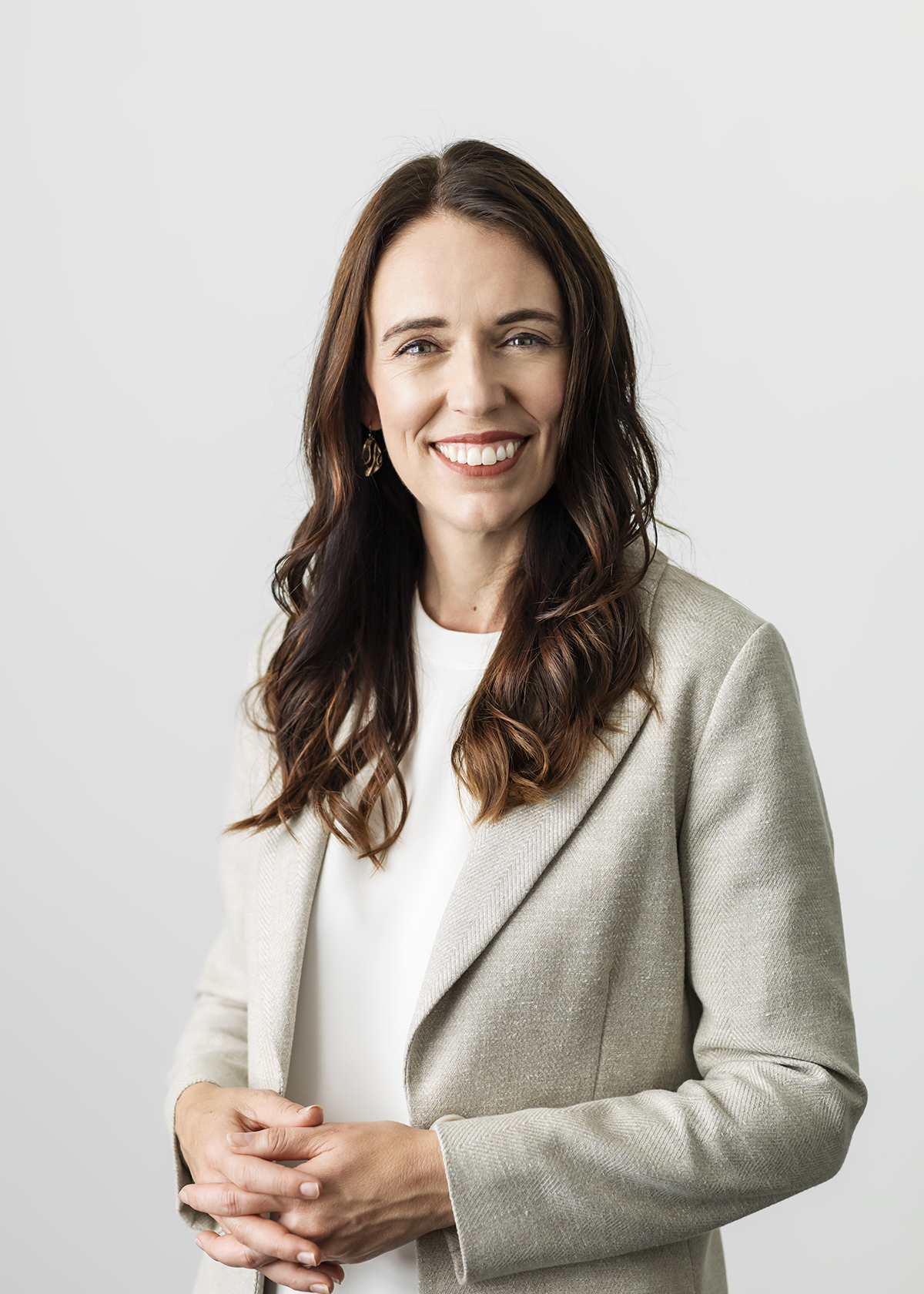 In 2017, Ardern became prime minister of New Zealand at just 37 years of age. During her time in office, she faced the challenges of a live-streamed domestic terror attack against the nation's Muslim community, a volcanic eruption and the COVID-19 pandemic. Ardern's focus on people, kindness and what she has called "pragmatic idealism" saw New Zealand achieve some of the lowest losses of life experienced by any developed nation through the pandemic, the ban of military style semi-automatic weapons, and creation of the Christchurch Call to Action to eliminate violent extremism online, with which Ardern continues to hold the role of special envoy. 

Ardern is a champion of women's empowerment. While in office, New Zealand reached 50% representation of women in parliament and on government-appointed boards. She decriminalized abortion, improved pay equity laws and extended paid parental leave to six months — all while being only the second woman in the world to have a baby while leading her country. 

She is a passionate advocate on climate action and is a board member of The Earthshot Prize, which focuses on solutions to climate change and environmental issues. Ardern is the 2023 Angelopoulos Global Public Leaders Fellow at the Harvard Kennedy School and the Hauser Leader in the university's Center for Public Leadership. She is also the Knight Tech Governance Leadership Fellow at Harvard Law School's Berkman Klein Center for Internet and Society, where she focuses on ways to improve content standards and platform accountability for extremist content online.
Ardern holds an honorary doctorate from Harvard University and earned a bachelor's degree from the University of Waikato in New Zealand.
The Thursday, Oct. 5, event at Brown will take place at 5:30 p.m. It is free and open to the public, but tickets are required. Exact location information will be provided upon registration.
For tickets and more information, visit brown.edu/ogden.
The Stephen A. Ogden Jr. '60 Memorial Lecture
Since 1965, the Ogden Lectureship has presented the University and its neighboring communities with authoritative and timely addresses about international affairs. The lectureship was established in memory of Stephen A. Ogden Jr., a member of the Brown Class of 1960, who died in 1963 from injuries he suffered in a car accident during his junior year. His family created the series as a tribute to Ogden's interest in advancing international peace and understanding.
Dozens of heads of state, diplomats and observers of the international scene have participated in the series, including former British prime ministers Theresa May and David Cameron; Queen Noor of Jordan; former President of the Soviet Union Mikhail Gorbachev; former Canadian Prime Minister Kim Campbell; media innovator Ted Turner; astronaut Sen. John Glenn; economist Paul Volcker; U.S. Secretary of Commerce Gina Raimondo; Bolivian President Evo Morales; former prime minister of Italy Romano Prodi; His Holiness the Dalai Lama; World Bank President Jim Yong Kim; former U.N. Secretary-General Ban-ki Moon; and His Highness the Aga Khan.
News Media Access
Members of the news media are welcome to attend to conduct reporting and/or still photography. No video or audio recording will be authorized for news media or any other event attendees. Media credentials will be reserved exclusively for journalists working on assignment for credentialed professional news organizations. Space is limited and the University may limit the total number of credentials awarded.
Journalists who wish to cover the event must request credentials from Brown's Office of University Communications no later than noon Eastern Time on Thursday, Oct. 5. Please send requests to [email protected] with the professional news organization's name along with the journalist's name, telephone number and email address. For requests that are granted, credentials will be made available for pickup on the Brown campus in advance of the event.