PROVIDENCE, R.I. [Brown University] — From reliance on fossil fuels to diets heavy on beef, the effects of human behavior on the natural environment have long been a focus of climate change research. But it's also essential to study the inverse — how people are affected by global warming and other aspects of the climate crisis — according to Brown University sociologist and demographer Elizabeth Fussell. 
The latest edition of the U.S. government's National Climate Assessment, released on Tuesday, Nov. 14, reflects an increased focus on the social impacts of climate change, including a chapter co-authored by Fussell, who is a professor of population studies and environment and society at Brown.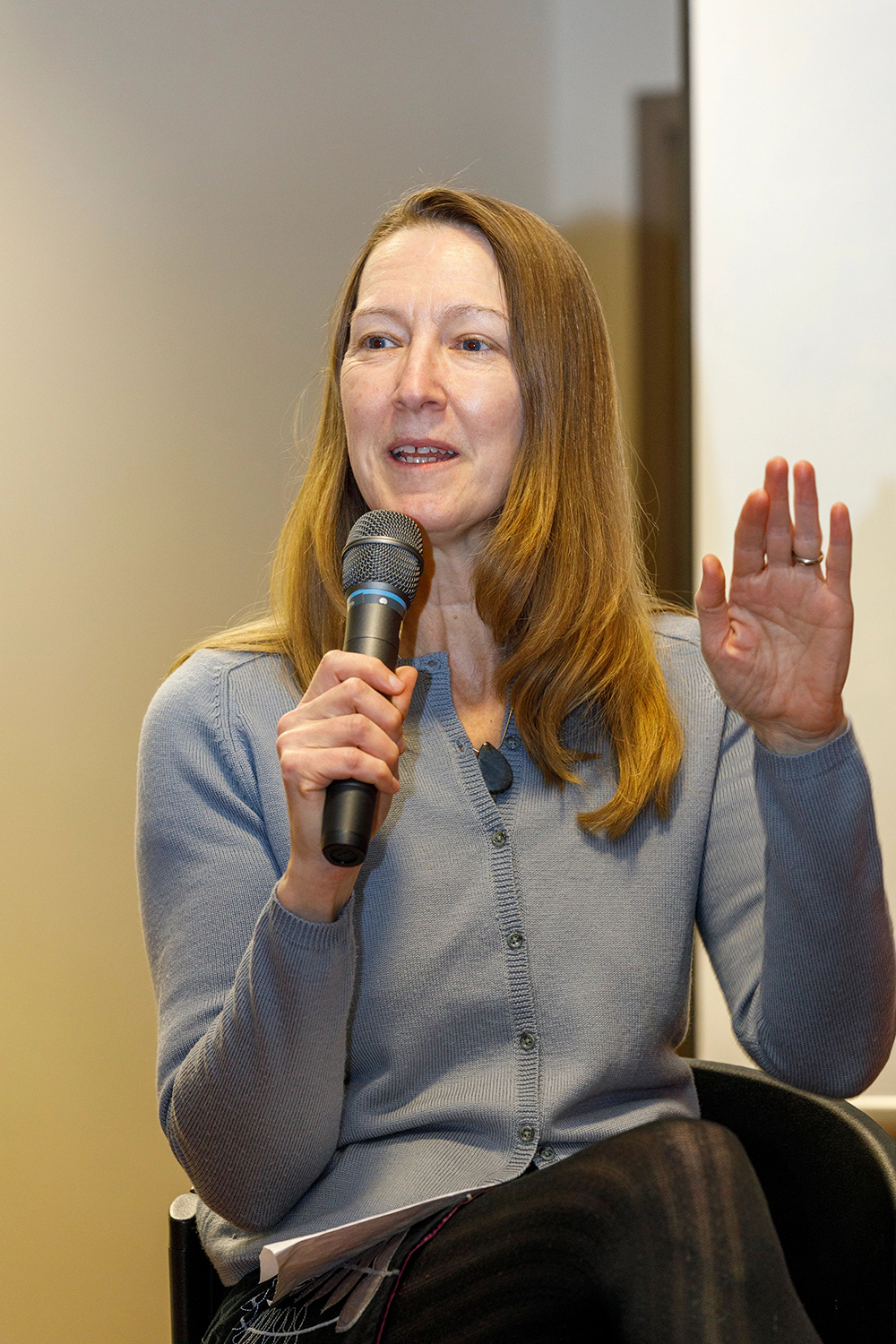 The report, which is mandated by the Global Change Research Act of 1990, is considered the most comprehensive analysis of the state of climate change in the U.S. Fussell's contributions examine ways that climate change may amplify existing societal inequalities.
"The assessment is based on science, and the inclusion of social science in this edition is really important," she said.
Fussell was invited to co-author the chapter "Social Systems and Justice" by its lead author, Elizabeth K. Marino, a professor at Oregon State University-Cascades.
"I had no hesitation in saying yes, because the assessment is such an important mode of communicating scientific knowledge to the public and to policymakers," Fussell said. "When you have an opportunity as a researcher to participate in that kind of project, there's really no reason not to go for it." 
She is among the report's nearly 500 authors and 250 contributors, including Brown Postdoctoral Research Associate in Population Studies Kathryn McConnell, who served as a review editor. In an interview, Fussell discussed the assessment's findings and her contributions. 
What are the key findings in your chapter of the assessment? 
The overarching point of the chapter is that climate change has the potential to exacerbate existing societal injustices and inequalities. And what we're pointing out is that, as a society, we can also take actions that can undo some of those injustices and diminish inequalities, but that it can only be done if we are aware of how our social systems create inequities. That may sound prescriptive, but it's based on solid social science about how social systems are created, how they operate and how power is distributed unequally among people — both globally and in very local contexts. These social structures and institutions have to be part of our science on climate change because the effects of climate change are going to operate through the social systems that affect people's lives and well-being.
How did your research inform the chapter? 
I have the most expertise in the topic of migration. One of my projects examines the short- and long-term outcomes of Hurricane Katrina's impacts on the residents of New Orleans. My colleagues and I showed that Black residents and those with less than a college degree were less likely to have returned, and returned later than their non-Black and college educated counterparts. In part, this was because of racial residential segregation that placed many Black New Orleanians in low-elevation neighborhoods. In current research, I am studying the long-term effects of Katrina on residents' mortality, migration and other social outcomes. That research was why I was asked to participate in this report. 
In the United States, and in most of the world, when we see migration in response to climate change events, it's displacement because of rapid-onset events, whether they're tropical cyclones, flood events or wildfires. These displacements are typically temporary. People return and rebuild, but they may decide not to rebuild if these destructive events occur too frequently. Droughts and sea level rise are slower changes that diminish habitability of dry areas and coastal regions, causing people to move elsewhere. These climate-related events are projected to increase in frequency and destructive force, so we can expect there to be more migration in the future. The question is whether it will happen in a way that increases or decreases social inequalities.
How can the concept of "climate justice" discussed in the chapter influence government policy? 
Climate justice is a new take on environmental justice, which involves recognition of the perspectives of those affected, not distributing the environmental burden on already overburdened communities, and including overburdened communities in environmental governance. The idea is to make communities more resilient to climate impacts while redressing historical inequities.
For example, the U.S. Department of Housing and Urban Development has given grants to some coastal Indigenous communities in Alaska and Louisiana, where permafrost thaw or land erosion are making their settlements uninhabitable, to help them to relocate. The planning processes have been drawn out and not always satisfactory to the people living in those communities.
Climate justice involves collaboratively figuring out how to support the lives, livelihoods and cultural traditions of people affected by climate change, who did very little or nothing to cause it, and were often forced to settle in hazardous places. It involves adaptation to climate change in a manner that undoes past harm. 
What do you hope your chapter of the report will accomplish?
A key point is that if we understand how human settlements are being impacted by climate change and sea level rise, then we can start planning for a just transition to more sustainable and safer human settlements. If we are planful, and we think about how we can adapt to a more hazardous future — and at the same time do it in such a way that inequities are mitigated — then we'll make up for some of the injustice of the past.