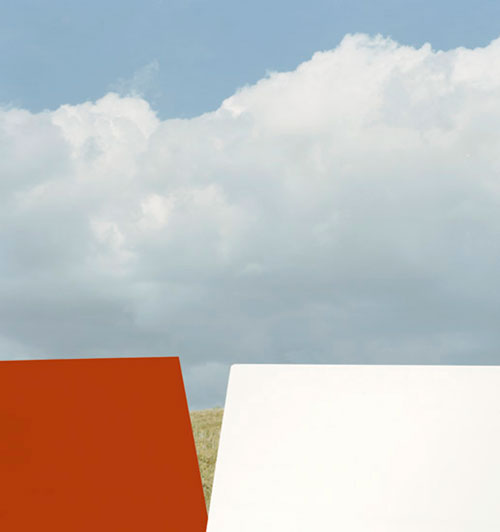 PROVIDENCE, R.I. [Brown University] —The David Winton Bell Gallery at Brown University will present "Recent Acquisitions: Photography and Abstraction," an exhibition featuring the work of a dozen artists whose photographs, taken from the gallery's collection, embrace an abstract visual language.
On view from Saturday, Jan. 19, through Sunday, May 26, the exhibition will highlight works in which pure visual expression of form, rather than representation or documentation, dominate.
Curated by Jo-Ann Conklin, director of the Bell Gallery, and Allison Pappas, a Brown graduate student and curatorial assistant, it will include images by Bernice Abbott, Tom Baril, Marilyn Bridges, Edward Burtynsky, Christiane Feser, Jed Fielding, Bill Jacobson, Lauren Henken, Dorothy Norman, Gabriel Martinez, Aaron Siskind and Hiroshi Sugimoto.
Using devices like image cropping, shooting from disorienting vantage points, or manipulating the materials and tools of image-making, the photographs emphasize line, shape, space, color and texture and include images dating from the early part of the 20th century to the recent past, Conklin said.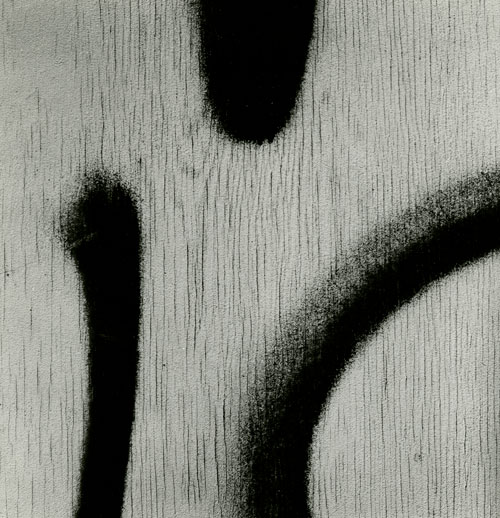 The exhibition begins with a series of striking images by Siskind. In the 1940s, Pappas said, Siskind pioneered a style of photography that pushed the boundaries of photographic abstraction by isolating expressive contours in forms found in recognizable subjects — including the flat surfaces of graffitied walls, fragmentary posters and rusted signs.
Photographers Burtynsky and Bridges make use of aerial views to amplify geometric forms and disorient the viewers, Conklin said, while in Martinez's "Tularosa," ephemeral patterns of lights fall across a dark green ground, created by exposing x-ray film to trinitite (sand exposed to atomic bomb radiation). She added that Jacobsen's "Place #512" recalls the modernist color experiments of Josef Albers.
"Photography and Abstraction" is part of a series of installations featuring work from the Bell Gallery's collection, including "Recent Acquisitions: Photography and Architecture," which was on display in fall 2018; "Danny Lyon: The Only Thing I Saw Worth Leaving," which has been extended through March 2019; and a planned fall 2019 exhibition titled "Recent Acquisitions: Photography and People."
The series highlights the Bell Gallery's collection, which is known for its depth in 20th-century American photographic works and has grown over the past decade to include images created since the turn of the 21st century.
"A concerted effort was made to collect works that form a dialogue with the more historic photographic material in our collection," Conklin said.
"Recent Acquisitions: Photography and Abstraction" is on view in the lobby of the List Art Building at 84 College Street. The lobby is open Monday through Friday from 8 a.m. to midnight; Saturday and Sunday, 11 a.m. to midnight.
The extended Danny Lyon exhibition is on view in the David Winton Bell Gallery adjacent to the lobby. The gallery is open Monday through Wednesday and Friday from 11 a.m. to 4 p.m., Thursday from 1 p.m. to 9 p.m., and on Saturday and Sunday from 1 p.m. to 4 p.m. For more information, call 401-863-2932 or visit brown.edu/bellgallery.