PROVIDENCE, R.I. [Brown University] — Providence's Jewelry District — once a wealthy, booming center of manufacturing, then a neglected neighborhood, now an up-and-coming innovation hub — boasts more than 150 years of dramatic history. Much of it was hidden or unknown. Until now. 
A new self-guided walking tour of the Jewelry District, available at no cost to local residents and visitors alike, prominently features the original research of Brown University undergraduates and their professor, Dietrich Neumann.
The walking tour, created earlier this year, is the result of a partnership between the Providence Warwick Convention & Visitors Bureau, the Jewelry District Association and Neumann, a professor of history of art and architecture and director of urban studies at Brown. A printed flyer is now available at two visitor information centers in the city and in various downtown hotels. The tour is also available online, in interactive and printable forms.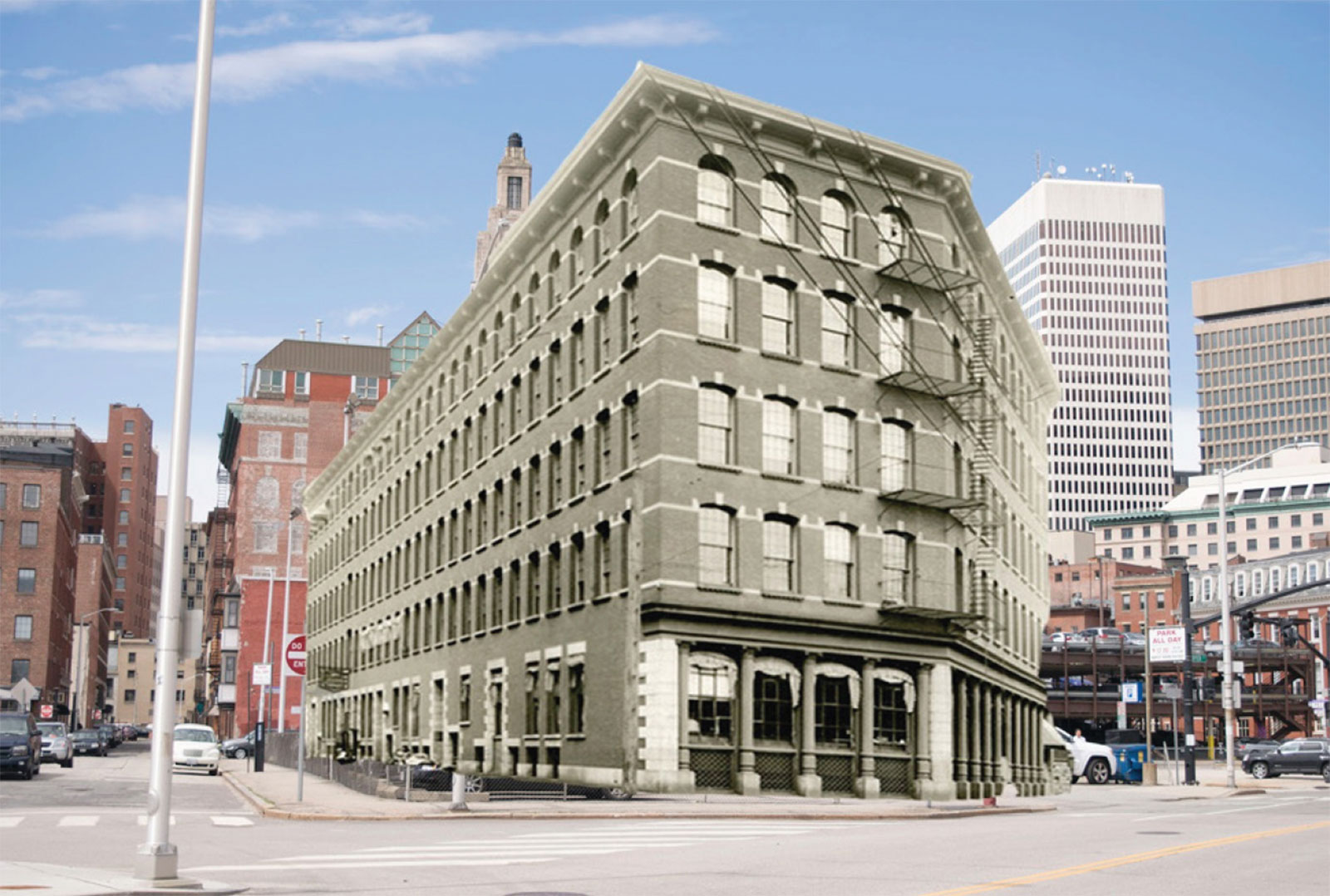 Neumann said the research featured in the self-guided tour comes from information students unearthed during a course he taught in spring 2017 titled "Providence Architecture."
"The students helped reconstruct the memory of this district," Neumann said. "They had the opportunity to be the first ones to discover and write about the history of individual buildings. I loved seeing them get excited about that."
Neumann's course provided a unique opportunity for students to step away from their laptops and engage in some old-fashioned shoe-leather research. Students spent time getting up close and personal with buildings and lots in the Jewelry District, visiting city and state archives in search of land deeds, and working with municipal and neighborhood historical associations to find photos, biographical information and other archival material.
"On the surface, you may not see everything there is," Neumann said. "But when you go into the archives, you can uncover many wonderful stories about the area."
By the end of the course, students had contributed thorough reports on dozens of landmarks in the neighborhood — some still visible today, others torn down decades ago. Their collective research, which they had presented in May 2017 at a packed community event, paints a multifaceted picture of an ever-changing corner of Providence, a site of unprecedented economic success, devastating depression, desertion and, finally, rebirth.
"In many ways, the Jewelry District was one of the key engines for Providence's success as a city," Neumann said. "At the turn of the century, Providence had a per-capita income that was among the highest in the nation."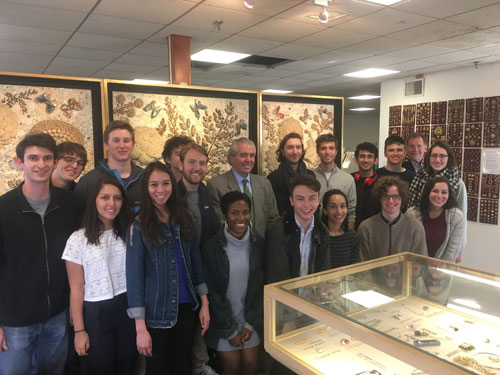 In the late 1800s, Neumann said, a newly invented process called electroplating allowed jewelers to place thin layers of precious metals on top of cheaper metals. For the first time, people didn't need to be wealthy to afford fashionable accessories. Providence was chief among the American cities that met the world's growing demand for gold- and silver-plated jewelry, erecting countless manufacturing plants south of its downtown core. As workers swarmed to the city seeking employment in the jewelry factories, a bustling neighborhood of schools, churches and parks formed. 
"There were hundreds of jewelry makers here, and they shipped out to the whole world," Neumann said. "Some made silver-plated jewelry; others used precious stones; others made glass jewelry."
Today, the Jewelry District would be nearly unrecognizable to someone who lived there a century ago, Neumann said. After the Great Depression, work moved elsewhere and most of the neighborhood's population emptied out. Decades later, many of its structures were razed to make room for the intersection of Interstates 95 and 195.
In recent years, the district has become a burgeoning innovation hub and a second home for Brown, and it maintains a balance between paying homage to its past and looking toward the future. Hundreds of University staff now work in South Street Landing, a century-old electric station once fitted with massive coal-powered boilers that converted steam into electricity. One block away is the University's Warren Alpert Medical School, housed in the 1912 Little Nemo Building, once the headquarters for one of the largest jewelry manufacturers in the United States.
Students in Neumann's class eagerly delved into the history of both of these buildings — part of a "long laundry list" of existing and demolished structures Neumann said he had been curious to learn more about.
"I think they all became most fond of what we call 'ghost buildings' — stories of buildings that aren't there anymore," Neumann said. "They discovered schools, churches, a very nice park and several factory buildings that came down to make way for the highway overpass."
Colin Kent-Daggett, a senior at Brown, spent much of the semester researching the Providence Steam Mill, which was once adjacent to South Street Landing on Eddy Street. One of the first steam-powered mills in the nation, the sprawling four-story structure is widely considered to have played a fundamental role in the beginning of the Industrial Revolution in America.
Thanks to Neumann's course, Kent-Daggett said, "I now feel dramatically more informed about the factors that have literally shaped the Jewelry District and Providence as a whole, and [I] feel much more invested in the ongoing conversations around the redevelopment of the area."
Neumann hopes tourists and locals feel the same after taking the new self-guided tour for a spin.
"You can only understand the present and the cityscape that surrounds you if you know about its history," Neumann said. "Seeing the city, and living in the city today, becomes a much more rewarding experience when you understand its past."