PROVIDENCE, R.I. [Brown University] — With a new $4 million grant from the Andrew W. Mellon Foundation, Brown University's Center for the Study of Race and Ethnicity in America (CSREA) will collaborate with academic centers at Yale University, the University of Chicago and Stanford University to launch a series of programs confronting major issues rooted in racial inequality, from economic inequality to incarceration.
The new partnership's leaders say the collaboration will expand the study of race in the humanities across all four campuses. In addition to Brown University's CSREA, it will include the Center for the Study of Race, Indigeneity and Transnational Migration at Yale, the Center for the Study of Race, Politics and Culture at the University of Chicago, and the Center for the Comparative Study of Race and Ethnicity at Stanford.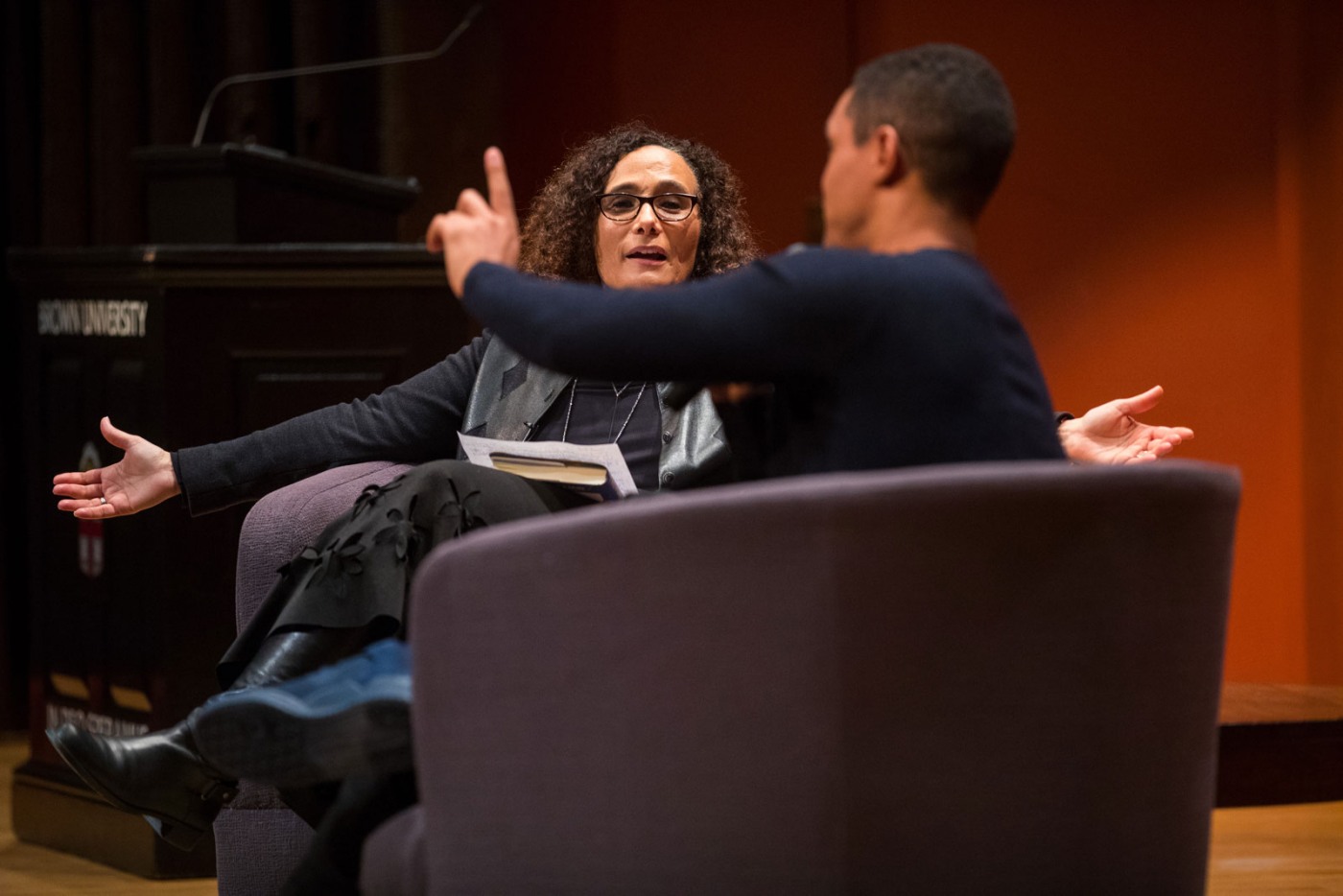 "There is a chronic need for more humanities-based scholarship and courses on issues of race and ethnicity, as this is a field that often finds itself underfunded and marginalized," said Tricia Rose, a professor of Africana studies at Brown and CSREA director. "This grant from the Mellon Foundation is a recognition of the importance and relevance of race and ethnicity studies at Brown and beyond. Expanding research and courses on this topic, and expanding community access to discussions on race, will help us take a significant step toward creating a reflective and inclusive multiracial democracy."
Over the past year, leaders of the four centers have convened to discuss the importance of cross-disciplinary  research and teaching on race in the humanities and arts, shared administrative challenges and faculty support. Those discussions led the group to develop what Rose calls an innovative and collaborative approach to strengthening all of the centers through a new partnership, and to affirm the critical importance of race for all fields of the humanities.
"It is rare to see four universities come together in this way for a common purpose," said Stephen Pitti, director of the RITM at Yale and the principal investigator on the Mellon Foundation grant. "But our centers share a commitment to using humanities methodologies to explore how race has shaped the modern world, and we believe that we can best advance scholarship and teaching, and best transform our universities and the broader academy, through collaboration."
The award will be divided evenly among the four universities, with $1 million granted to CSREA over a four-year period. Rose said that initial plans include the development of multiple initiatives, including:
 
a faculty fellows program, which will bring Brown University and visiting humanities scholars to the CSREA for new race-focused research opportunities;
 
humanities labs, where students and faculty will collaborate on performances, community partnerships or research projects focused on a specific theme or social issue;
 
courses on race and ethnicity offered jointly through two or more universities within the partnership;
 
and a series of free, public events, including conversations between contemporary authors who write about race in America, social justice-themed art exhibits and conferences.
Rose said that each of these initiatives will not only place race and ethnicity at the forefront of  humanities scholarship but will also underscore the transformational role of the humanities in helping to weather and address entrenched and seemingly intractable issues.
"Many of the major crises we're facing are being newly considered in light of the power and insights offered by big data," Rose said. "While we need all the tools we can find, do data possess all the answers we need to live? Is data gathering free of bias? Our explorations should involve not only data analysis but also deeper, more intensive humanities-based questions. We need the humanities for crucial, guiding questions about the nature of what we're doing, why we're doing it and what outcomes we ultimately seek."