PROVIDENCE, R.I. [Brown University] — The historic Sharpe and Peter Green houses, former residences that were once neighbors on Angell Street, have spent much of the 21st century apart. Now, after 13 years of separation, the two Brown University buildings are back together again — and, in fact, they're closer than ever.
Following a two-year project, the two late-19th-century houses — which have long been home to more than 100 faculty members, graduate students and staff in the Brown history department — now coexist alongside each other on Brown Street. They boast renovated interiors, more classroom space and full accessibility to individuals with physical disabilities. Their historic facades are now unified by two modern glass bridges and a light-filled ground-floor "loggia," lending the department a new sense of cohesion.
Brown President Christina H. Paxson said the newly completed project unites two University goals that may seem diametrically opposed: to pay continual tribute to the past and to stay open to adaptation as priorities and needs change.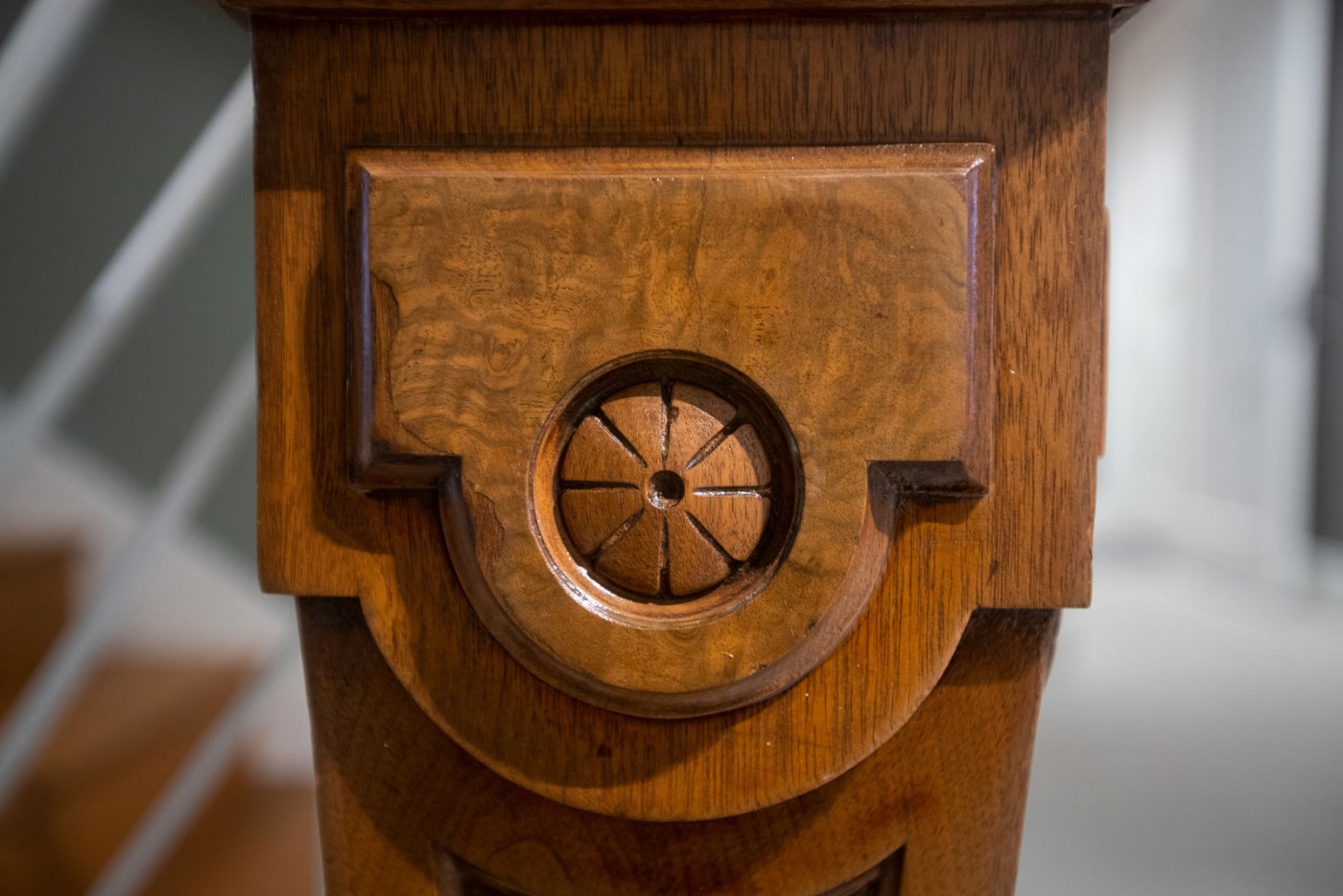 "What we see at Brown is a lot of attention to historic preservation, but also a recognition that universities are dynamic places," Paxson said at a project dedication event on Friday, Jan. 31. "We change, we grow, we reconfigure ourselves, and we put groups together in ways that make sense for the challenges we face at the time."
Brown Provost Richard M. Locke said the project reflects a long-term goal to co-locate the people who work together most often, making it easier for them to collaborate. Recent examples include space for the Taubman Center for American Politics and Policy within the Watson Institute for International Affairs, a new joint home for the education department and Annenberg Institute for School Reform, and a project that placed the Africana studies department next to the Center for the Study of Race and Ethnicity in America and the Center for the Study of Slavery and Justice. 
"We make a difference in this world by doing cutting-edge research and innovative teaching, and to do this even better, we needed to bring together faculty — if not under one roof, then under two adjacent roofs," Locke said. "We know from experience that adjacency and placemaking are powerful factors in building community, as well as in promoting excellence." 
Locke said the project was an ideal marriage of three key University goals: advancing academic excellence; promoting a cohesive, diverse and inclusive community; and practicing fiscal sustainability. 
"This project demonstrates how thoughtful investment in space can advance the goals that all of us care about," Locke said. "It's the intellectual community those spaces foster that are so important to what we're trying to do."
A tale of two houses
For 135 years, Sharpe House and Peter Green House sat side-by-side on Angell Street between Brown and Thayer streets, both of them private homes. Brown first acquired half of Sharpe House, then a duplex, in 1921 to house women attending Pembroke College. By the mid-1960s, the University had acquired both buildings and began using their rooms as offices and classrooms. Eventually, both became the sole domain of history faculty and students.
In 2007, crews moved Peter Green House to its current home on Brown Street to make way for The Walk, a series of linked green spaces that intersect campus.