PROVIDENCE, R.I. [Brown University] — Dr. Sheyla Medina didn't even know she wanted to be a physician until she was in her late 20s with a bachelor's degree already under her belt.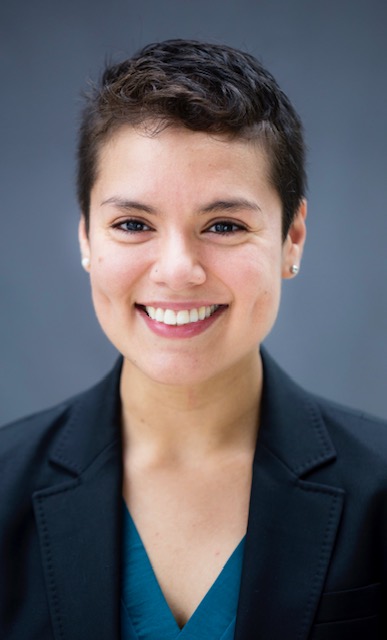 The idea came to her while working in Laos, developing and implementing projects related to providing different types of health services, with a focus on family planning and child nutrition, to communities with little or no access to care.
"I was working with a lot more health care providers than ever before, and I was energized by the dynamic nature of the work, from the micro to the macro level," Medina said.
After completing a post-baccalaureate program, she landed at Brown's Warren Alpert Medical School, where she began to shift her work from global health toward pediatrics, a specialty in which she felt her knowledge of sexual health would be most impactful. She soon realized that she had a very good problem on her hands.
"I came in bright-eyed to Brown, thinking, 'Oh my gosh, I'm so excited to be a pediatrician," Medina said. "And then I get to my third-year clerkship and I realized, 'Pediatrics is amazing, but... oh no, I love everything else just as much!'"
The ability to get exposure to so many specialties, from surgical oncology to obstetrics/gynecology and, eventually, internal medicine, is what she calls the "privilege of choice" — a concept Medina doesn't take lightly.
"That privilege allows me to direct my education, direct my service to others, learn from these experiences and grow for the better," she said.
In remarks set to be delivered on Sunday, May 24, at the medical school's Virtual Degree Conferral ceremony, Medina — who was among nearly 50 medical students who volunteered to graduate early and received their M.D.s in April 15 to join the fight against COVID-19 — will recall the courage, curiosity and kindness of the medical community she calls home.