Date
August 12, 2020

2020-08-12
At Brown, an innovative mental health care model centers the needs of students
By reducing wait times, meeting the urgent needs of students and diversifying its team, Counseling and Psychological Services at Brown is reimagining the most effective ways to provide mental health care on campus.
PROVIDENCE, R.I. [Brown University] — When Will Meek arrived at Brown in 2017 as the new director of Counseling and Psychological Services (CAPS), steady increases in the number of students seeking care had most waiting two weeks — and some as long as a month — for first-time counseling appointments.
When those ultimately happened, students would be met with a series of set questions in an intake interview designed to diagnose a wide range of mental health issues. This left many waiting until a second follow-up appointment — usually another one or two weeks out — to begin discussing with a counselor the issue that had prompted them to contact CAPS initially.
The situation was not unique to Brown. Most university counseling centers saw sharp increases in the volume of students seeking treatment from 2007 to 2017. Most also continued to follow a traditional care model: an initial intake interview followed by a series of 50-minute, weekly or biweekly sessions that continue until the student concludes treatment or exceeds a cap on the numbers of visits and is referred to a community provider.
But this counseling-as-usual approach was compromising CAPS's ability to reach the students it sought to serve, says Yema Yang, a Class of 2019 Brown graduate and student mental health advocate while enrolled.
"CAPS had a reputation as being kind of hit or miss," Yang said. "A lot of times it was a miss. It was terrible trying to get an appointment; and when you did, the person you met with would run through this irrelevant checklist. It was expected that CAPS was supposed to serve students, to support and listen and prioritize them, but it didn't feel like that at all logistically."
Upon his arrival to campus, Meek heard immediately from students and staff members in CAPS that the current structure was struggling to meet the mental health needs of students — and he knew that unresolved mental health challenges could leave students less able to engage in academic and extracurricular opportunities, less likely to graduate and less likely to seek care if an urgent situation arose.
"Long wait times and fixed appointment schedules and structures don't really match with how most people actually get help for emotional pain, struggles and natural stresses of life," Meek said.
But he also saw that Brown was an environment that prioritized the needs of its students, even when that required the need to adapt quickly.
"At Brown, I found a diverse and open-minded staff, an administration that wanted to get mental health right, and a group of creative and motivated student activists," he said. "I realized quickly that this was the formula to have a successful reimagining of what mental health care looks like on a college campus."
In close collaboration with staff and students, Meek spearheaded a new approach to mental health care at CAPS over the subsequent semesters that has reduced average wait times to three days while increasing the number of yearly appointments by 75% and student visitors by nearly 20%. A new, flexible care model provides students with care options — such as varied session lengths and same-day appointments — that recognize that mental health needs vary in scope and urgency.
Meek says the adaptive, student-centered approach has become even more valuable during the current COVID-19 crisis, enabling CAPS counselors to continue to support Brown students living all over the world — during a moment that has triggered diverse anxieties in populations everywhere, including Brown's student body.
"We created a system that's so flexible and so able to respond to the present moment that we were able to pivot to a remote support system during a very uncertain time more easily than other schools might have," Meek said. "We're used to change, and we're used to improvising when we need to based on what the community needs in the moment."
The new model
The groundwork for an improved structure to on-campus counseling came largely in Fall 2017. Working with students, CAPS counselors and colleagues in the Division of Campus Life, CAPS began to implement a model of mental health care for students that centered upon making care accessible, timely and customizable for each student seeking support.
This flexible care model prioritizes student needs through three key features, Meek says: It allows students visiting CAPS for the first time attend a 30-minute session that focuses on their immediate concerns, rather than upon an extended diagnostic interview. It provides students access to same-day care, both for common concerns and urgent needs. And it makes available both 30- and 50-minute appointments for all returning students — a move that provides them with scheduling options and also allows clinicians to see more students each day.
CAPS also hired a dedicated urgent care clinician, who provides immediate care in managing crisis situations.
The impact of these changes was felt quickly, says Erin Lane-Aaronian, a psychotherapist at CAPS and the center's outreach coordinator.
"Because of the flexible model, students can get in when they want to get in," Lane-Aaronian said. "When I can see someone quickly and also provide them with follow-up quickly, it makes it easier to offer them appropriate treatment, which just makes every issue easier."
Meek say that changing the intake process and other policies — such as lifting a previous annual cap on therapy sessions — has not only increased access to CAPS, but also improved its ability to meet the diverse needs of the students seeking services.
"The changes have enabled us to work more effectively with a diverse range of students in ways that match their differing interests and needs for care," Meek said. "We are now able to offer both quick appointments on an as-needed basis and work with students in longer term care."
Some students, for example, only need the initial 30-minute appointment to resolve a particular challenge they're facing. Some may confront issues that require immediate resolution, while others may prefer regular, longer-term care.
"We don't assume students are walking through the door because they want to see one of us 10 times in a semester," Meek said. "They can come every week or every other week or once and never again. They can schedule 30-minutes or 50-minutes and come that day for help with an immediate issue. We have created all sorts of options inside the center so students can customize their care to fit their needs."
He says the model has been so successful at increasing the number of appointments CAPS can make — and students its counselors can see — that more than two dozen colleges and universities have consulted with CAPS over the past year on how to transition to a similar model.
Meek has also sought to increase the compositional diversity of counseling staff, hiring therapists as positions open who represent a wider range of cultural backgrounds, identities and lived experiences.
"CAPS has been really instrumental in hiring a diverse group of clinicians in the past few years," said Xochi Cartland, a junior literary arts concentrator at Brown and coordinator of Project LETS, a student mental health advocacy group at Brown. "There are far more clinicians of color, from different races, who speak different languages."
Meek says the effort to create a more diverse staff reflects a goal established in the center's Departmental Diversity and Inclusion Action Plan, part of a campus-wide effort to create a more fully diverse and inclusive campus community at Brown. This spring, these efforts by CAPS earned them a 2020 DIAP Community Award, which recognizes individuals and departments at Brown who have used the DIAP to actively promote inclusivity and diversity.
We are simply a healthier, more competent, more innovative organization when we are a diverse organization. It makes us better clinicians. And it also makes us more accessible — enabling more students walk in the door who want to work with people who share their identities.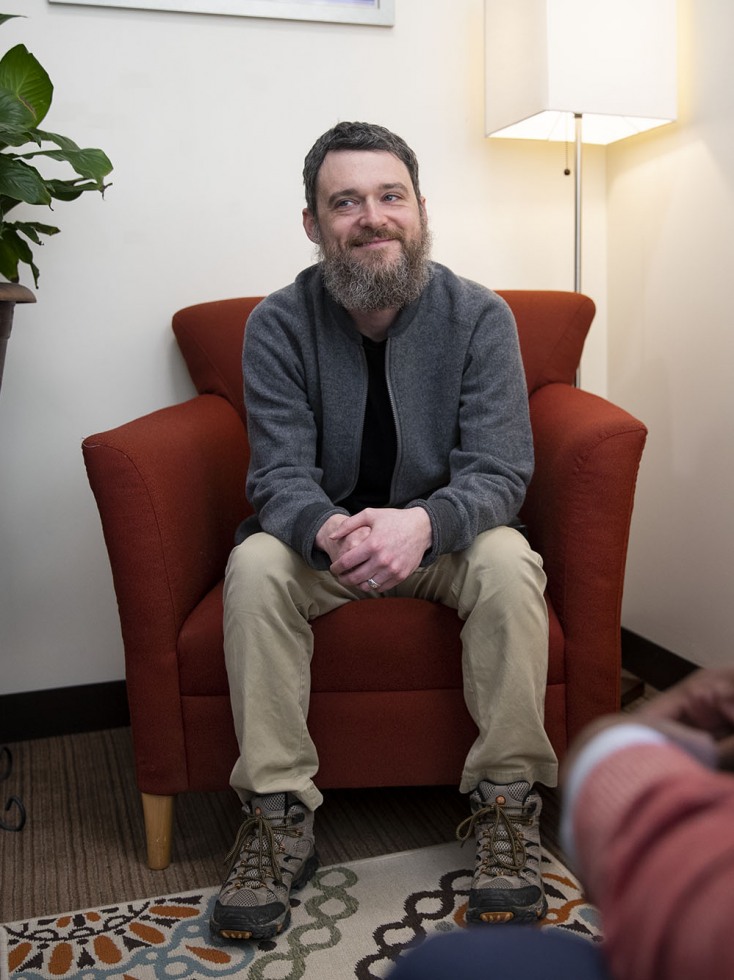 The commitment to building a more diverse team of counselors has encouraged a comfort level among students seeking support from CAPS, including during the anti-racist movement that has swept the nation following the killing of George Floyd by Minneapolis police, Meek said.
"We are simply a healthier, more competent, more innovative organization when we are a diverse organization." Meek said. "It makes us better clinicians. And it also makes us more accessible — enabling more students walk in the door who want to work with people who share their identities."
Having more care options and more diverse providers has made students more likely to seek — and be satisfied with — care at CAPS, Yang says.
"There's been a real reputational shift for CAPS," Yang said. "By making it more accessible and culturally diverse, the message has changed to one that is much less exclusionary."
Meeting the mental health needs of students
The center's efforts to improve its delivery of mental health care have been deeply informed by insights CAPS has sought from students and organizations on campus invested in mental health awareness and advocacy.
"At Brown, we have passionate students who are invested in creating a good mental health system and have been advocating for changes for a long time," Meek said. "They have innovative ideas and are excited to partner with us. We have spent a lot of time honestly listening to them and thinking about how we could create a system that they believe can be successful."
From the beginning of his time at Brown, Meek and his staff have met regularly with student mental health advocates — meetings he says have been intensive, collaborative and ultimately incredibly productive.
Cartland agrees: "A lot of the changes that CAPS has made have been in conversation with students," she said. "He very much believes that we are here to hold each other accountable."
In addition to helping to shape changes around intake time, appointment caps and other policy shifts, students are now invited to offer feedback during the hiring process for new counselors. Meek also established CAPS Labs, which pilots new initiatives and policies that students spearhead or suggest, and appointed Lane-Aaronian — already a veteran counselor at CAPS — as the center's outreach coordinator. In this position, Lane-Aaronian fosters dialog among students, faculty and staff that promotes mental health awareness on campus.
For example, the B.E.A.R Project — Brown's suicide prevention program, which she and CAPS clinician Jorge Vargas co-created in 2018 — was designed after CAPS solicited feedback on suicide prevention from across the Brown community.
"Students raised very valid questions about whether our former suicide prevention program reflected a range of identities, a range of experiences," Lane-Aaronian said. "It has felt really useful for us to infuse B.E.A.R. with that dialog."
"What I appreciate about our staff right now is that we're very student centered," she added. "We really want students to have access to good care and to have their needs met," she said. "And that's what we try to get out there all the time, so we hear what they need."
Continuous improvement
Meek, Yang and Cartland agree that while changes over the last two years have made an immediate and substantial impact, there is still room to grow.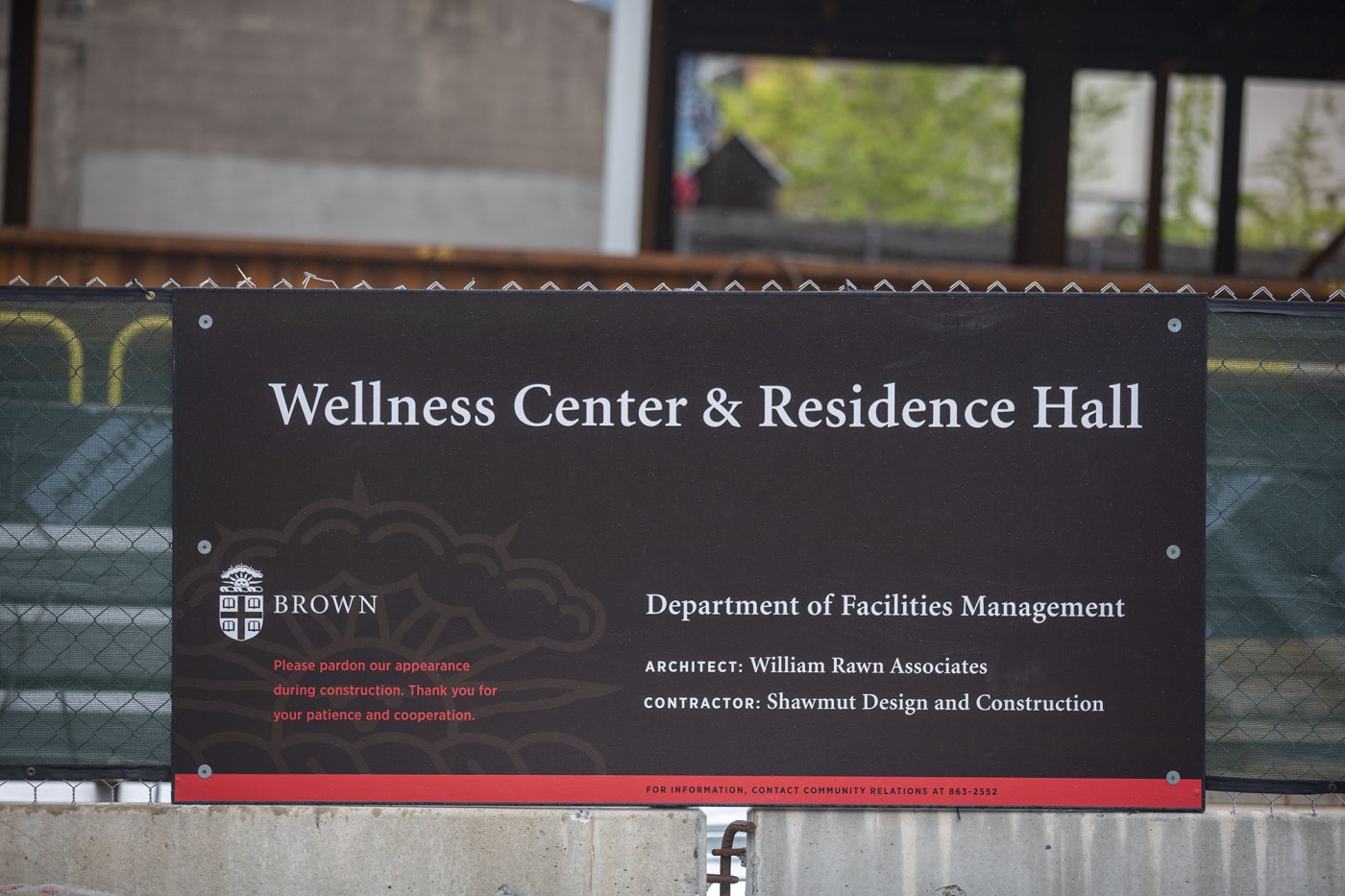 In 2021, CAPS is scheduled to move into the new health and wellness center and residence hall, an innovative center that will bring CAPS into the same space as other services and programs instrumental to students' physical and emotional well-being — including Health Services, Brown Emergency Medical Services (EMS) and BWell, the University's health promotion program.
"I think that working in the same location as our health and wellness colleagues will be especially important in providing collaborative care for students with more complex needs, or co-occurring health conditions," said Meek. "Having more resources in the same place is always a good thing."
In the upcoming year, Meek says he and his staff will also continue to address issues around accessibility and diversity. CAPS is also working to address increased needs within the student community for long-term care for chronic mental health conditions. And, of course, finding the best ways to serve students remotely as they are spread across the globe continues to be a priority.
For their parts, Yang and Cartland would like to see a continued, campus-wide increase in understanding and support around mental health issues — and they say that the student-centered approach taken by CAPS should be modeled in that process.
"CAPS is moving in a really exciting, community-oriented direction," Cartland said.
Additional reporting by O'rya Hyde-Keller.