PROVIDENCE, R.I. [Brown University] — Lawrence E. Larson, the inaugural dean of Brown University's School of Engineering who guided its dramatic growth over its first decade, will step down as dean effective June 30, 2022, to return to teaching and research as a member of the Brown faculty.
During his tenure as dean, Larson oversaw a large expansion in the number of tenure-track engineering faculty, substantial increases in external research funding, the creation of new graduate programs, and the construction of a state-of-the-art research and teaching facility. University Provost Richard M. Locke said that in departing the role of dean, Larson leaves an indelible legacy at the University.
"Larry has far exceeded any and all expectations, establishing the fledgling School of Engineering as a leader in the field," Locke said. "As provost over the past six years, I have been honored to work closely with Larry and have been awed by his leadership — his intellectual brilliance, collaborative vision and commitment to excellence. He leaves an enduring legacy, and I could not be more grateful."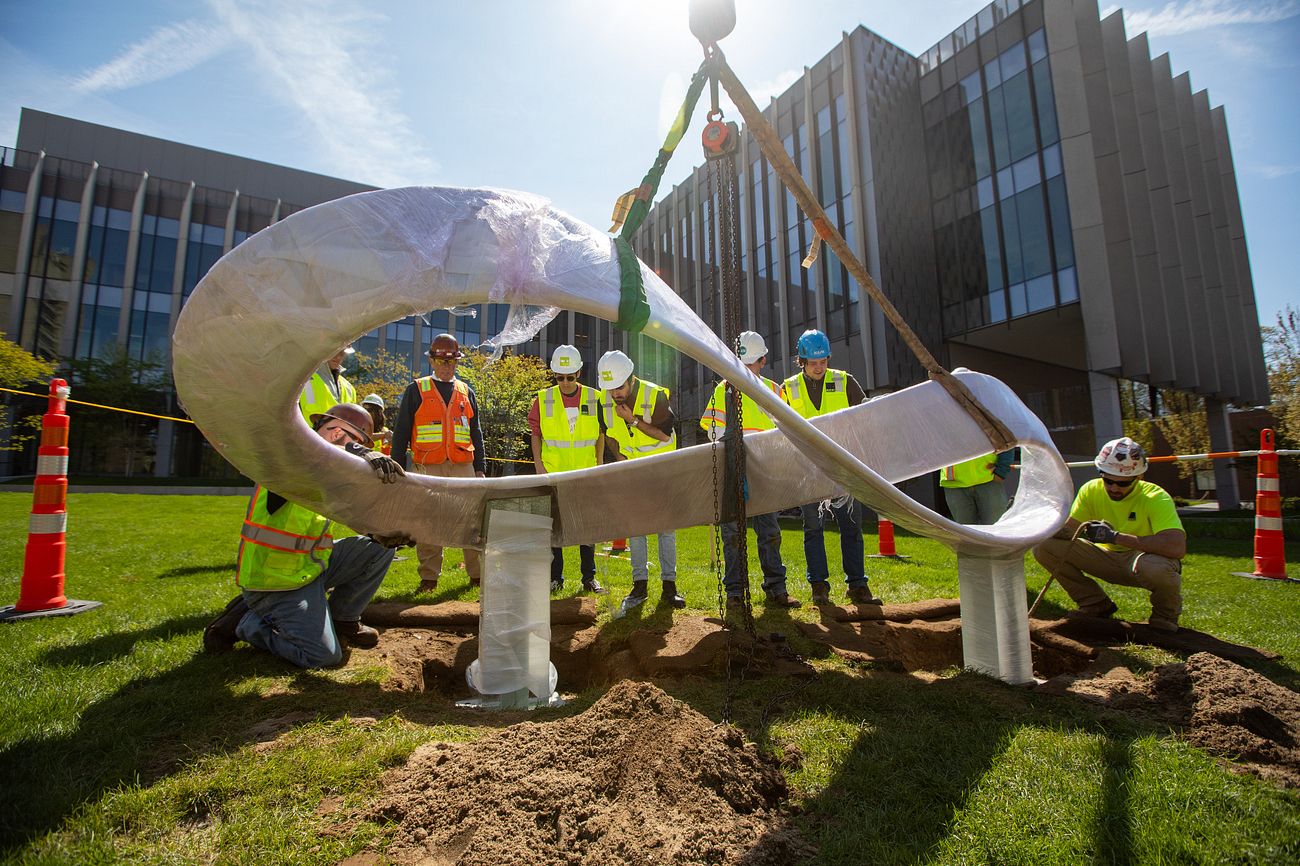 Larson came to Brown in 2011, less than a year after the prior Division of Engineering was expanded to become the School of Engineering. He had been a pioneering researcher in microelectronics technology and wireless communications, and was chair of the Department of Electrical and Computer Engineering at the University of California San Diego's Jacobs School of Engineering. At Brown, he was charged with leading the transition of the Ivy League's oldest program in engineering to a full-fledged engineering school with high-impact research and teaching programs.
During his decade-long tenure, Larson helped to raise more than $150 million for School of Engineering projects, including the award-winning Engineering Research Center, a 90,000 square-foot research and teaching space that opened its doors in 2017. He played an integral role in planning the design and construction of the facility, making sure it serves the needs of 21st century engineering researchers.
"For much of the last century, engineering has focused on the macroscale — rockets, bridges and giant machines," Larson said at the groundbreaking for the new facility in 2015. "But today engineers work increasingly on the scale of just a few atoms. Research at the nanoscale requires entirely new kinds of facilities, equipment and spaces."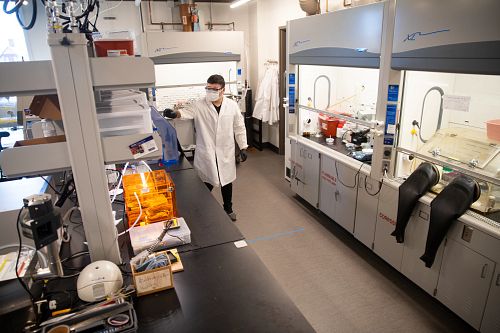 The ERC has 20 lab modules designed to support research groups, two state-of-art clean rooms and an electron microscopy suite. The spaces were designed to support longstanding and emerging research strengths in the school, including the Institute for Molecular and Nanoscale Innovation, the Center for Biomedical Engineering, the Superfund Research Program Center and a dynamic fluid mechanics research group.
Larson also oversaw a 40% increase in the number of tenure-track engineering faculty, which is now the largest it has been in its history. The new faculty members are expanding research in key growth areas such as biomedical and environmental engineering, and bolstering longstanding strengths in mechanical engineering, electrical and computer engineering, and chemical engineering, as well as materials science. External research funding has nearly doubled over the past 10 years, and now stands at roughly $24 million annually.
Increased support for graduate students and community engagement
Larson has been committed to directly engaging with donors to raise support for the school, and his fundraising efforts helped to establish nine new endowed professorships as well as expanded graduate and postdoctoral fellowships.
"Larry is such an open and friendly leader who embedded into engineering so smoothly that it can be easy to forget just how far he has guided the school since 2010," said Rod Beresford, a professor of engineering who has been at Brown since 1990. "A true collaborative academic colleague, Larry understood right away the special mix of engaged learners, cross-disciplinary projects and consensus governance in engineering at Brown. None of that has changed, yet we have made giant leaps forward that many thought unlikely at the time, especially in fundraising, building up faculty and their research, expanding into a fantastic new facility, and attracting a larger and more diverse stream of graduate students."
The school's graduate programs doubled in enrollment during Larson's tenure, and he oversaw the creation of three new master's programs in technology leadership, design engineering, and data-enabled computational engineering and science. Other student-centered projects included the creation of the Brown Design Workshop, a leading makerspace in Prince Lab that boasts nearly 1,000 regular users from all parts of campus and the community. It now serves as a hub for our joint master's program with the Rhode Island School of Design and a focus for undergraduate instruction for a broad range of programs across the campus, including engineering, computer science, theatre arts, and others.