PROVIDENCE, R.I. [Brown University] — For Elvia Perez — a first-generation American who grew up in a low-income household in Los Angeles — the path to a Brown University education was far from preordained. For starters, she didn't know much about the process of finding the right college or the steps involved in trying to make attending one a reality.
"Growing up, I was not exposed to Ivy League schools, and I didn't really know what higher education looked like outside of my community," Perez said. "One of the biggest detriments for low-income, first-generation students is that it can be rare to find role models within our community. It wasn't until my junior year that I met a fellow first-generation Latina who was attending Stanford on a full ride. She inspired me to see the possibilities that were out there for students like me."
That encounter, coupled with the chance to participate in a summer program at Yale University — one she discovered independently, scrolling through Instagram posts — put the Ivy League on her radar and prompted her to launch Latino Empowerment, a nonprofit organization, upon her return to Los Angeles.
And the whole of her experience became the driving force behind an effort to help others. Now a senior at Brown pursuing a business economics concentration and a certificate in entrepreneurship, Perez has launched EmpowerU — an ed-tech startup that addresses educational disparities by providing students from low-income families access to resources such as scholarships, internships, summer programs and mentors.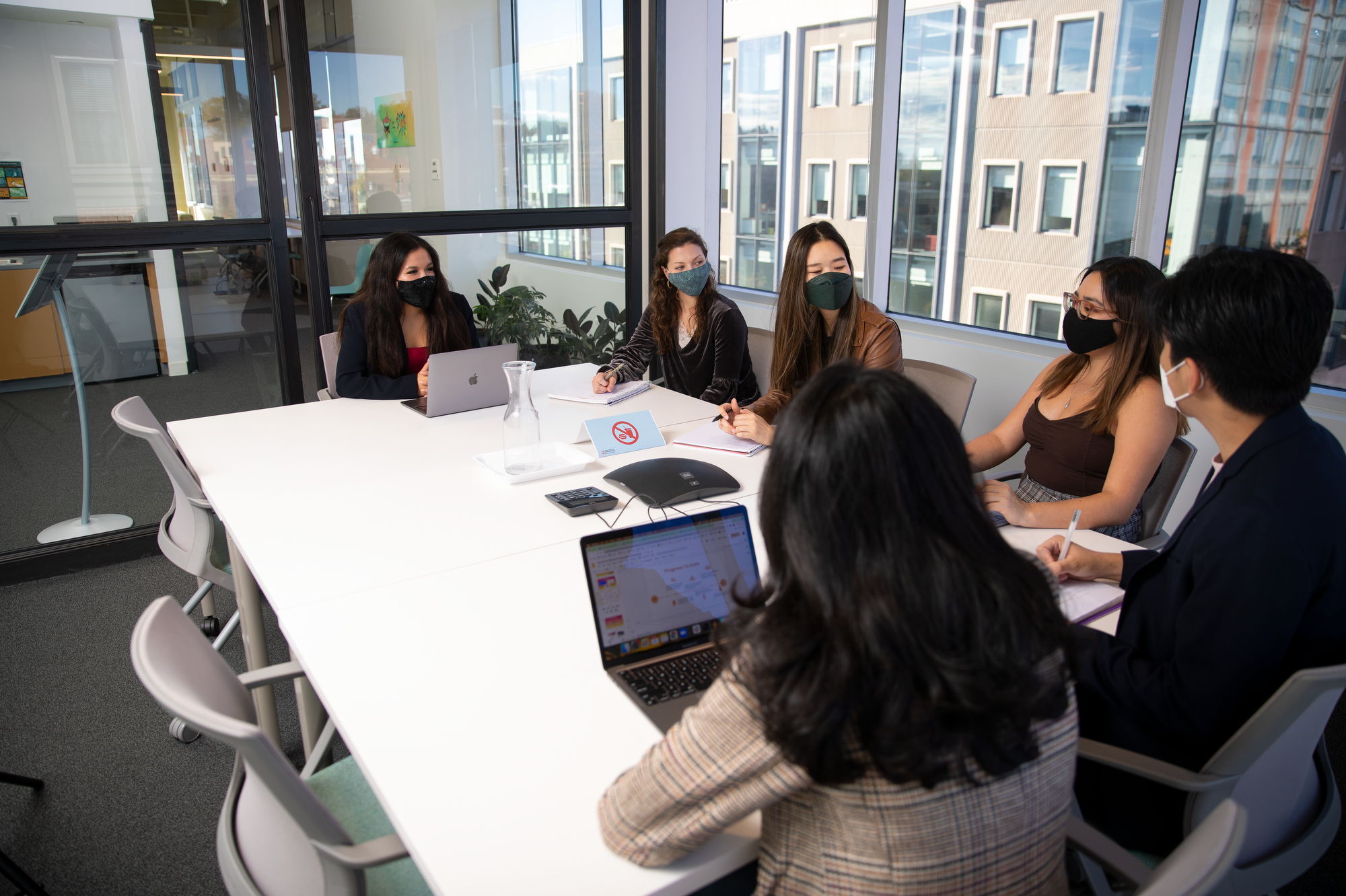 "We are seeking to humanize the college application experience, create an empowering sense of community and have a social media component where students are able to connect with their friends and see what everyone is up to," she explained.
While the seeds for Perez's idea were planted in high school, a series of experiences at Brown has helped to make EmpowerU a reality. Brown's legendary "Engin 9" management and entrepreneurship course, and a subsequent independent study with beloved engineering and entrepreneurship professor Barrett Hazeltine enabled her to connect with dozens of Providence-based nonprofit leaders, high school counselors and public school kids to learn how students were navigating the college application process.
She's also taken full advantage of the support and resources at the Nelson Center for Entrepreneurship, a major factor in providing both the know-how and the confidence to create her venture. In 2020, she participated in Breakthrough Lab, an intensive summer accelerator program that helps students develop ideas for high-impact entrepreneurial ventures into startups that can attract the funding needed for a full-scale launch. And she's been a longtime leader for Brown EP, a student run entrepreneurial organization based at the Nelson Center.
"The Nelson Center has been an amazing resource for me throughout my four years here at Brown," she said. "For me, entrepreneurship is about asking how we can address some of the world's most pressing issues and do so in a way that is most creative and effective while also taking into account different perspectives. Because the majority of those problems — whether education, health care, food security, the list goes on — strongly affect people of color, people who are not as privileged, and people who come from under-resourced backgrounds, we need to ensure that we are taking these voices into account as we seek to create change in this world."
Other big boosts: being featured in the Boston Globe's "Innovators Q&A" feature and landing a $10,000 award for EmpowerU after the venture was named a 2021 winner of the Brown Venture Prize, which supports student projects with significant potential.
"The Brown Venture Prize was incredibly helpful and I am beyond grateful to have received it," Perez said. "It has been the catalyst in moving our venture to the next stage."
The EmpowerU app, targeted for the Apple Store in early 2022, is now being user-tested with nearly 100 Providence public school students, with a weekly newsletter that details the app's features. Their input will be important, Perez said, to help determine what content will eventually be included.