Date
July 15, 2022

2022-07-15
'Creatively driven': First artistic director details vision, priorities for Brown Arts Institute
Avery Willis Hoffman, artistic director of the Brown Arts Institute, shares how the fruitful intertwining of scholarship, research and practice will shape the future of the arts at Brown.
PROVIDENCE, R.I. [Brown University] — The future of arts exploration at Brown rises from the nexus of its highly anticipated performing arts center, a new arts institute, and its first-ever artistic director, Avery Willis Hoffman, whose charge is to position Brown as a leader in providing diverse opportunities for rigorous artmaking, scholarship, and creative experimentation.
The Lindemann Performing Arts Center, with its one-of-a-kind flexible design, is on pace to publicly open in Fall 2023 and will serve as the heart of theatre, dance, and music on campus. The Brown Arts Institute (BAI), established in July 2021 on a foundation of decades of faculty collaboration in the arts, supports and works in concert with six academic arts departments and affiliated programs, including visual art, music, history of art and architecture, literary arts, modern culture and media, theatre arts and performance studies, Africana studies/Rites and Reason Theatre, and the David Winton Bell Gallery.
Hoffman's curatorial practice and scholarship will shape the artistic director role; she earned undergraduate and doctoral degrees in classics and English literature and brings to campus deep professional experience in multidisciplinary arts. She leads the BAI alongside Faculty Director Thalia Field in setting and executing BAI's mission and goals, integrating artistic and academic programs, and curating visiting artist projects to be presented at the Lindemann Performing Arts Center and beyond.
In a conversation with Impact, Hoffman shares her vision about what's next in the evolution of arts at Brown.
Q. What was it like starting your new role at Brown during COVID-19 when the campus was closed?
Despite all that has been terrible about COVID-19, there's been a silver lining. I've been given space to think and meet a lot of people from across the country and the world — students and faculty and alumni and parents — and I'm not sure I would have been able to meet so many people had I been on campus in the thick of programming. I've been having really in-depth conversations with artists and folks thinking about the trajectory of the arts through the pandemic and where we need to go in the future.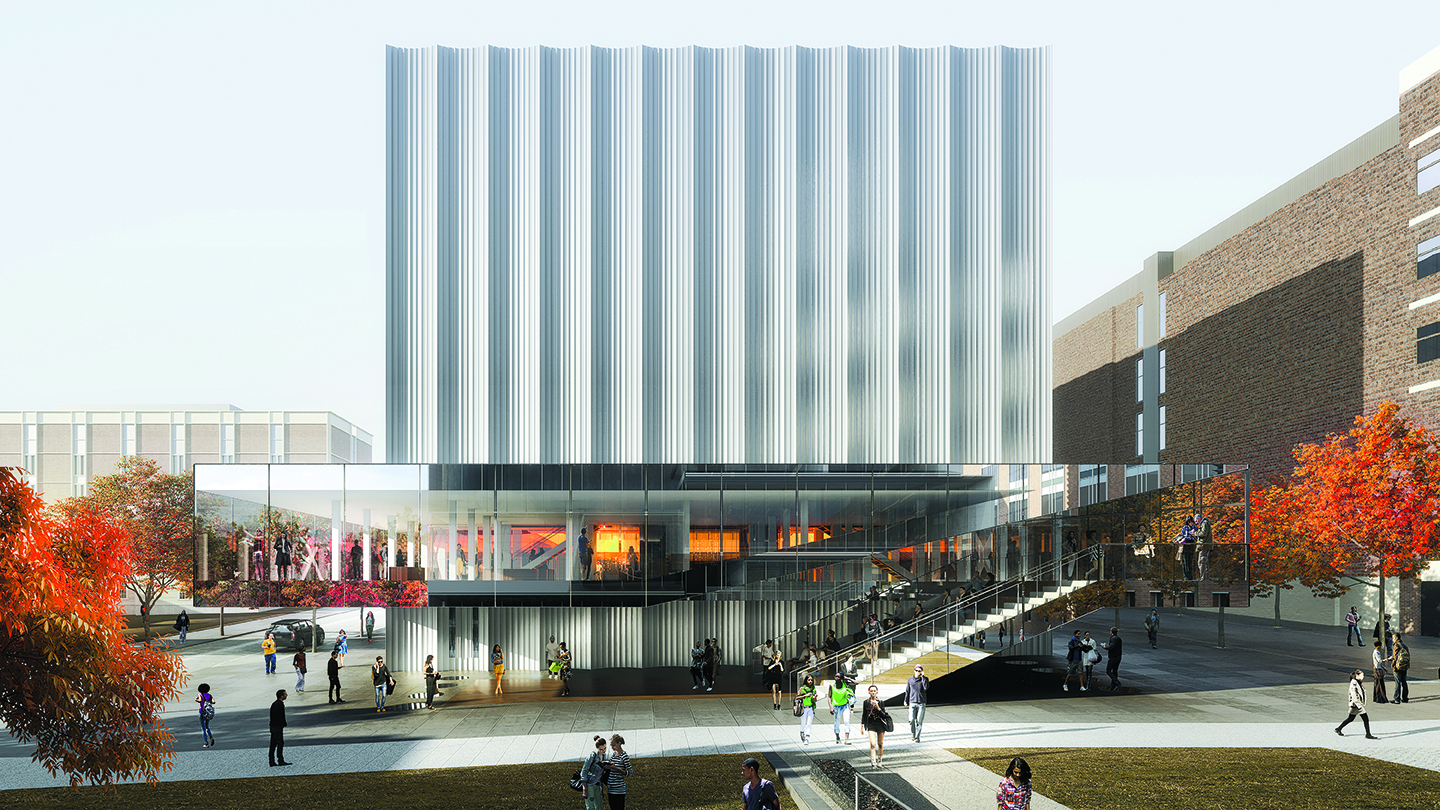 Q. Brown has never had an artistic director before. What opportunities does this new position present?
I've worked in the arts for so long and in so many capacities that in many ways this is the dream job that brings together all the things I've done in my career. An artistic director in the industry is a scout, seeking out the best and most interesting new work. Where are artists pushing boundaries or responding to critical social issues? An artistic director is also a programmer, thinking through meaningful combinations of programs and artists in a space. I'm very interested in reimagining what an artistic director does. It should be a collaborative, not solitary, position that really looks across the campus and starts to make connections and find ways for those creative enterprises to thrive and be uplifted. I'm at the beginning of modeling what this position can be. I don't think it has to be a replication of what it is in the world, and that's pretty exciting.
Q. What priorities do you have for the Brown Arts Institute?
I've been thinking a lot about three main priorities. The first is to invite a cohort of artists to join us in a longer-term relationship that fosters collaboration with our campus and offers multiple meaningful moments of interactivity (as opposed to focusing on a single presentation). We're calling this the Artistic Innovators program — a community of 30 or 40 artists whom we're identifying as boundary-pushing, interdisciplinary, and courageous.
My second priority is looking for ways to collaborate with different campus units and support the projects that are already in motion amongst the students, faculty, and departments, and more broadly to explore how we can partner with local artists and organizations to share their work on College Hill.
And the third priority is workforce development. We are going to be bringing incredible productions to campus, and we need to staff those productions. We need to have box office and front of house staff, stage managers, technical and production staff, sound and lighting designers, and so on. We're thinking about creating an ArtsCorps, akin to a Peace Corps or AmeriCorps, where we can holistically support a community of arts workers who have suffered greatly during the pandemic.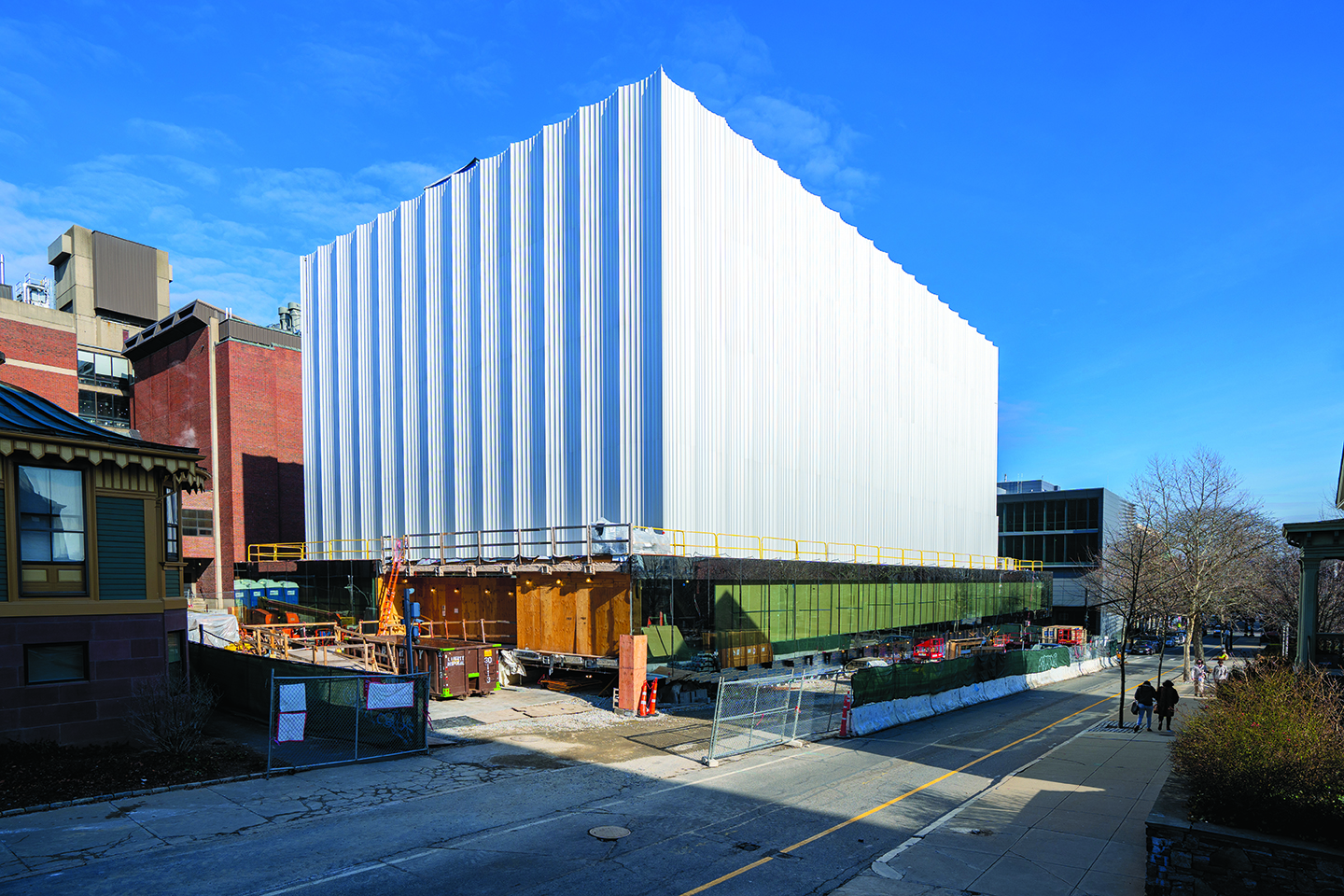 Q. How do you view research in the arts?
One of the most intriguing things for me about being on a college campus is the fruitful intertwining of scholarship, research, and practice. Artists approach research in a different way than scholars do, and I have found that the intersection of art and scholarship can be very fruitful.
Some artists do deep, deep research around the topics that they're passionate about and that they want to produce work around. And they also really benefit from conversations with scholars and professors in their fields of interest or testing out material with young, brilliant minds. What we're looking at is a model that starts to integrate artists into the scholarly community and scholars into the artistic community.
Q. Why is evolving the arts at Brown so important at this time?
I commend the president and the provost for shining a light on the arts right now, especially as the pandemic has revealed some deep inequities that must be addressed for the future health of our society. They recognize that the integration of artistic programming and academic programming really supports the growth of students into good citizens who are capable of creative problem-solving. They've identified that this campus is creatively driven and chose to put resources towards a space that will showcase that creativity and encourage collaboration.
The commitment shows that Brown can be a leader in this kind of integrated academic and artistic enterprise. It's really forward thinking, and it's an incredible charge to think about how we continue to solidify Brown's position in the arts and the arts world.