PROVIDENCE, R.I. [Brown University] — Lavleen Madahar will be the first to tell you she's a people person.
It makes sense. The incoming first-year Brown undergraduate, a member of the newly welcomed Class of 2026, grew up immersed in her family's small business: the only gas station and convenience store around for miles in a rural part of New Jersey. As a young child, she'd sit in the store alongside her father, meeting a rotating cast of characters on a daily basis and developing an unapologetic love of — and a keen knack for — people-watching.
"I love guessing and learning about peoples' stories," she said. "There's so much that a stranger can teach you."
So, naturally, she's spent her life learning about them.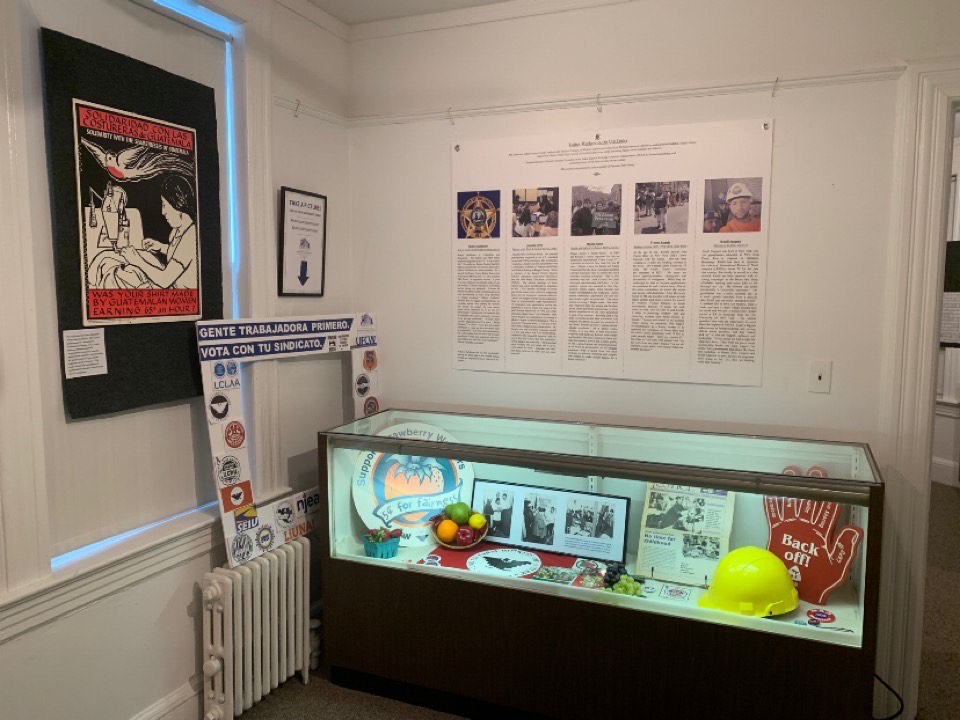 As a high school junior, Madahar served as a research intern at the American Labor Museum, where she was inspired by stories of "ordinary" people banding together to advocate for a common goal. She dived into researching historical relationships between workers and union associations, and was eventually entrusted with the opportunity to create her own exhibit.
Using part of a grant administered by the Passaic County Cultural and Heritage Council and funds from the New Jersey State Council on the Arts and the New York City chapter of the Labor Council for Latin American Advancement, Madahar curated "Latinx Workers of the U.S.: Their Journeys and Accomplishments," which is still on view at the museum through the end of the year.
"I interviewed labor leaders and ordinary workers, prioritizing the firsthand experiences of others," Madahar said. "I was compiling data into charts, sorting old artifacts and learning about the history of all these workers in my state along the way."
That experience solidified her drive to study social sciences, though she said she's taking advantage of the University's "shopping period" to explore different courses and narrow down prospective concentrations in international and public affairs, sociology, or other areas where she can investigate social inequality or the myriad impacts of rapid urbanization.
It's no surprise that during the college application process, she was immediately drawn to Brown's Open Curriculum, through which students develop a personalized course of study rather than completing a pre-determined set of core courses. 
"I want to explore so many different fields and gain different perspectives — it's kind of like I'm continuing people-watching on a larger scale," Madahar said. "It's perfect for me."