PROVIDENCE, R.I. [Brown University] — If bell hooks had one lesson to teach the world, it's this: Celebrity isn't everything.
In a panel discussion held at Brown University on Saturday, Feb. 18, scholars from Brown, Harvard University and Spelman College pointed out that the boundary-breaking feminist writer never won a MacArthur Fellowship, never held an endowed chair at an elite college, never landed a book deal at a major publishing house and never collected handsome fees for her speaking engagements. 
Yet despite the lack of conventional fame, they argued, hooks had become an indisputable icon before she died in 2021 — a writer whose work will be remembered and referenced for centuries to come.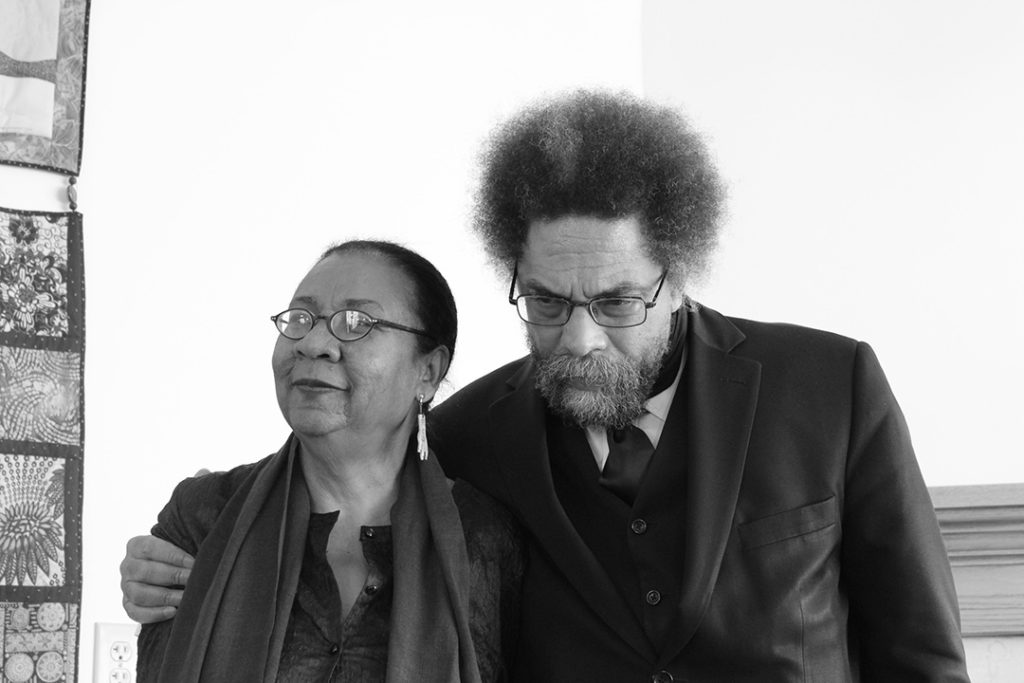 "She didn't care that she was not on television or being interviewed in certain [publications]," said Beverly Guy-Sheftall, a professor of women's studies at Spelman College. "That's one of the things we need to have much more cross-generational talk about: What is really important in life? What's not important is all the things this culture convinces you will make you happy… things that have really seduced young people in the U.S.: celebrityism, individualism, materialism, being seen."
Guy-Sheftall spoke at the end of a two-day symposium at Brown honoring the legacies of hooks and Lani Guinier, two intellectual giants whose revolutionary ideas have touched generations of lives and shifted national paradigms. One of the last century's most prominent feminists, hooks wrote fearlessly about race, class and gender; Guinier, a lawyer and scholar, shaped national discussions on civil rights, affirmative action and systemic racism. Both women died recently — hooks in December 2021 and Guinier in January 2022.
The symposium, hosted by Brown's Office of Institutional Equity and Diversity and Department of Africana Studies, drew prominent scholars and higher education leaders from across the country and touched on a variety of topics, including law, race and education. Yet as wide-ranging as it was, one idea pervaded many conversations over the two days: That eschewing the traditional trappings of success, and instead dedicating oneself to the pursuit of justice, was the best way to carry on hooks' and Guinier's legacies.