PROVIDENCE, R.I. [Brown University] — Elfred Anthony Pinkard, a longtime educator with decades of leadership experience at historically Black colleges and universities, has been named Brown University's first-ever HBCU presidential fellow, effective July 1.
Pinkard, who will retire this spring as president of Wilberforce University in Ohio, the nation's oldest private HBCU, was appointed to lead an emerging effort to strengthen and expand Brown's relationships with HBCUs, building on the historic 59-year-old Brown-Tougaloo Partnership and marking the most recent step in the University's commitment to establishing bold, innovative partnerships that aim to advance educational and institutional equity.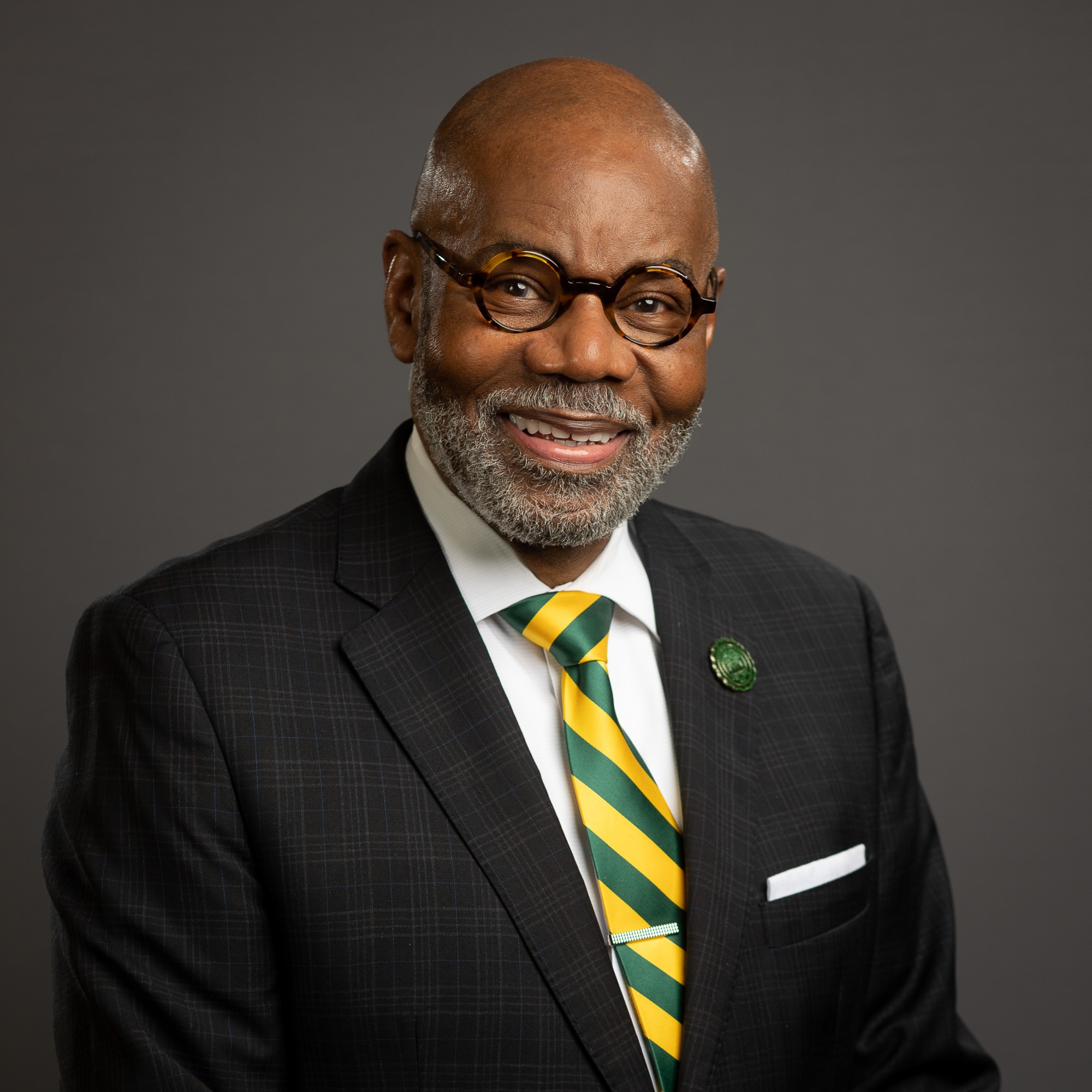 "I was really drawn to the idea that an institution with the stature and resources of Brown, with its historic and successful relationship with Tougaloo, can work together through an iterative process to support these institutions," Pinkard said. "Brown is honoring and expanding its relationship with HBCUs with the goal of partnering with these institutions as they reimagine their futures and build on their noteworthy legacy of achievement against formidable odds."
Pinkard brings the experience, relationships and deep respect for HBCUs to help shepherd an initiative that will broaden and amplify Brown's impact, set to launch during the 2023-24 academic year, according to Sylvia Carey-Butler, Brown's vice president for institutional equity and diversity.
"Brown's strong partnership with Tougaloo College has resulted in meaningful connections and valuable and enriching experiences for hundreds of members of our communities," Carey-Butler said. "As part of Brown's enduring commitment to diversity, equity and inclusion, we're expanding on this groundbreaking effort and exploring ways in which the University can support and collaborate with other HBCUs, while at the same time advancing the University's historic commitment to the Tougaloo partnership."
The Brown-Tougaloo Partnership, established between Brown and Tougaloo College in Mississippi in 1964 during the Civil Rights Movement, has grown into a strong, multifaceted partnership. Through the program, undergraduate participants spend time learning on the respective campuses, faculty build research collaborations, Tougaloo graduates pursuing medical careers attend Brown's Warren Alpert Medical School, and master of public health students from Tougaloo and other HBCUs enroll in the Health Equity Scholars program at Brown's School of Public Health.