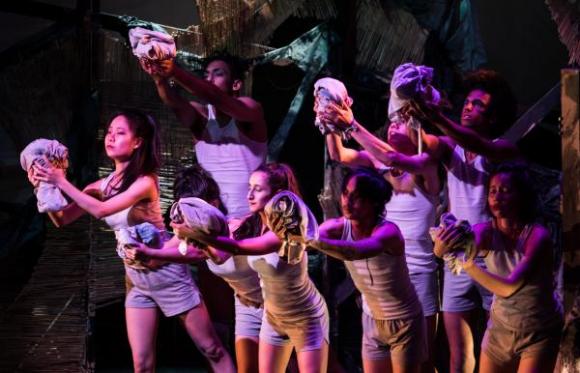 PROVIDENCE, R.I. [Brown University] —With the 2018-19 academic year underway at Brown University, the Brown Arts Initiative (BAI) and its six member programs and departments have launched a lineup of programs that will bring the University and broader community into close contact with a wide range of artists and creative thinkers.
"The launch of a new season is always an exciting time," said Butch Rovan, BAI faculty director and a professor of music. "The rich array of creative processes represented in all our fall programming reflects our belief in the important contributions that artists and scholars make to contemporary society."
The fall lineup of BAI events includes programming presented by all of the arts departments at the University as well as the David Winton Bell Gallery and Rites and Reason Theatre. The programming celebrates traditional art forms and experimental works across disciplines and confronts critical questions.
Season highlights
The academic year kicked off with three art exhibitions in the Granoff Center — "Observers and Creators," "Sea of Troubles: Rising Seas & Sinking Cities" and "River Mile Zero"— that probe what happens at the intersection of nature, human intervention and technology. "River Mile Zero" is the BAI annual mural on view through June 15, 2019, while "Observers and Creators" and "Sea of Troubles" close Sept. 22 and 23, respectively.
At the David Winton Bell Gallery, "Walter Feldman: A Memorial Exhibition" displays the wide-ranging work of the late, longtime Brown visual art professor whose paintings, prints, drawings, books and sculpture are haunted by war and the Holocaust but also express the joy he found in family, nature and music.
Coming up, several programs will examine arts and activism.
On Wednesday, Oct. 3, artist and activist Shaun Leonardo, who addresses masculinity, criminal justice and race, will discuss his performance work. In October and November, there will be a series of exhibitions, installations and talks featuring the work of Theaster Gates, Dread Scott, Paul Chan and others titled "On Protest, Art & Activism," as well as a conversation between Whitney Museum of American Art curators, Bell Gallery curator Ian Alden Russell and John Hay Library University archivist Jennifer Betts about creating a curatorial narrative around protest art and artistic activism.
And running from Friday, Nov. 2, to the end of the semester, the Bell Gallery will present "Danny Lyon: The Only Thing I Saw Worth Leaving." Lyon documented the Civil Rights Movement as the first official photographer for the Student Nonviolent Coordinating Committee, and he will give an artist's talk at the exhibition's reception.
Theater performances include works that examine how people contend with upheaval, including the coming of age play "Bulrusher" and "Good Grief," which the intergenerational dance/theater group Everett Company developed by working with Providence middle school students who have suffered from trauma.
Brown will also host The Chekhov Project, a theater collective whose performance piece "I Am a Seagull" incorporates film and live performance while blurring the boundary between audience and performer. Brown's student company Sock & Buskin will present the Pulitzer Prize-winning "Next to Normal," a musical about a suburban household coping with a mother's bipolar disorder.
And the work "Until, Until, Until…", a piece that revisits the Ben Vereen performance whose final five minutes were censored when it was televised as part of Ronald Reagan's inauguration in 1981, will be staged in late November. The censored portion of the original performance left viewers unaware of Vereen's biting commentary on the history of segregation and racist stereotypes in performance. "Until, Until, Until…" was commissioned in 2015 from visual artist Edgar Arceneaux by the BAI's institutional partner Performa as an opportunity to reconsider the collective understanding of historic events.
Also coming to campus are artists and practitioners who, beyond presenting their work, will interact with students and audiences.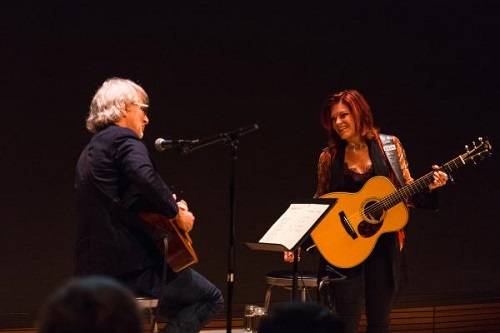 As part of the Warren and Allison Kanders Lecture Series, former chief curator at the Museum of Contemporary Art in Los Angeles Helen Molesworth will give a talk and engage in conversation about art, artistic practice and art world politics.
Two writers who work in multiple media, writer-photographer Teju Cole and writer-filmmaker Chris Kraus, will give readings and participate in discussions, providing a greater context and deeper conversation about their work. The University's Program in Literary Arts, in addition to presenting a full slate of readings and events throughout the semester, is partnering with BAI, the French studies department and the Cogut Institute's French Center of Excellence to present a lecture series in late October and early November on "paysagisme," which blends landscape architecture, sustainable agriculture, public space and and contemporary art.
And through the BAI Songwriting Series, aspiring songwriters will have the chance to hone their craft with Brown graduate, singer-songwriter and producer Erin McKeown during her early October visit to campus. McKeown, who will give a concert on Thursday, Oct. 4, will help selected students refine their songwriting in an afternoon workshop and master class.
Other musical performances slated for this fall include classical Syrian music by composer and conductor Ashraf Kateb and pianist Hamsa Al-Wadi Juris, steelpan music by the Pan Fantasy Steelband, and concerts by the Brown University Orchestra and the Brown University Chorus as well as the World Music Ensemble, directed by Kwaku Kwaakye "Martin" Obeng.
Among the dance programming scheduled is the October Family Weekend Dance Concert, featuring works by collaborators in the arts community, and the November Fall Dance Concert, featuring new works by students.
Complete details on these and all of the current season's events can be found on the Brown Arts Initiative website at http://arts.brown.edu/events and a digital brochure is here.