PROVIDENCE, R.I. [Brown University] — When people think about entrepreneurship, they often think about startups. And the lineup of Brown students and alumni who have launched successful ventures — and in many cases turned them into established players in a wide range of industries — is extensive.
Casper. 305 Fitness. Nantucket Nectars. Away Travel. RUNA. Dear Kate. Zencare. Virgin Pulse. Behind each of those names (and many more), you'll find an entrepreneur (or more than one) who learned the ropes at Brown.
While Brown has long been fertile ground for creating entrepreneurial, ambitious solutions to challenges both large and small, the Nelson Center for Entrepreneurship is taking that to the next level. Launched in 2016 after a $25 million gift from Class of 1977 alumnus Jonathan M. Nelson, founder and CEO of Providence Equity Partners, the center sits at the nexus of entrepreneurship at Brown.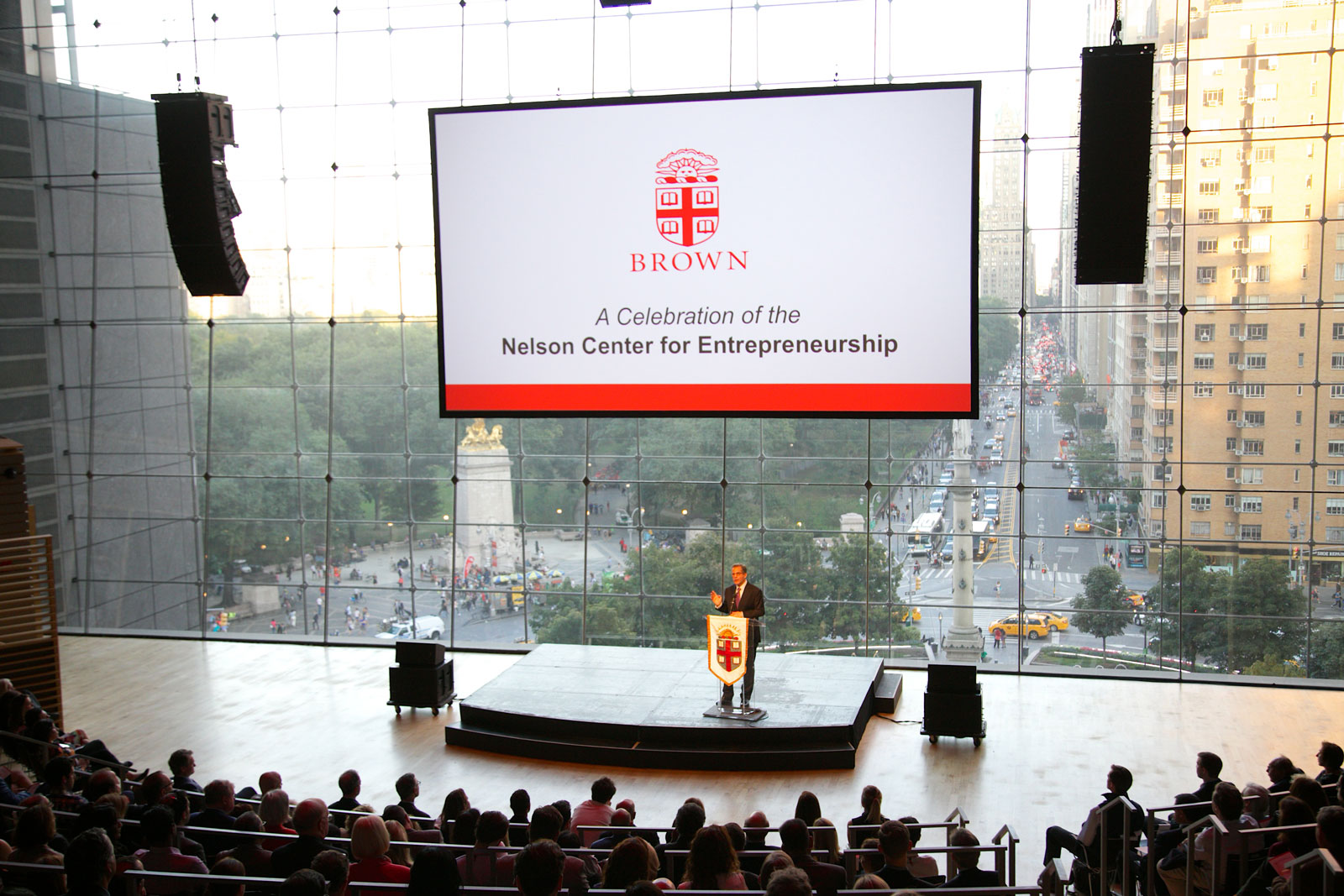 With an unyielding focus on teaching entrepreneurship as a structured process to solve problems, the Nelson Center is equipping the next generation of entrepreneurs for lives of innovation and impact, and informing the work of scholars confronting issues of importance to society now and in the future.
It is also making clear to the world that entrepreneurship is more than about launching careers in business.
"Entrepreneurship at Brown transcends academic boundaries and empowers students to make a significant positive impact in the world, regardless of their field and ultimate career," said executive director Danny Warshay. "We do not teach entrepreneurship as a narrow set of skills to apply only to the business world — we approach it as a methodology for developing solutions to society's most pressing challenges, regardless of where those challenges reside."
A structured, scholarly approach
Nearly every day during the academic year, educational events and opportunities convened by the Nelson Center inspire budding entrepreneurs to pursue creative solutions to the problems they identify.
Yet for students who truly want to make entrepreneurship a meaningful part of their Brown experience, the action heats up in the classroom, often initially through two foundational courses: ENGN 0090, an iconic course that covers the foundational elements of the business and nonprofit enterprise and introduces students to management fundamentals; and ENGN 1010, which teaches the entrepreneurial process through case-based instruction to put students in the founder's "hot seat" and confront real-life examples.
But a growing list (now more than 30) of entrepreneurship-oriented curricular choices available to undergrads navigating the Open Curriculum makes clear that the focus is not only about business. Instead, students develop new and exciting ideas by exploring how the entrepreneurial process can be applied in a wide range of contexts and fields of study.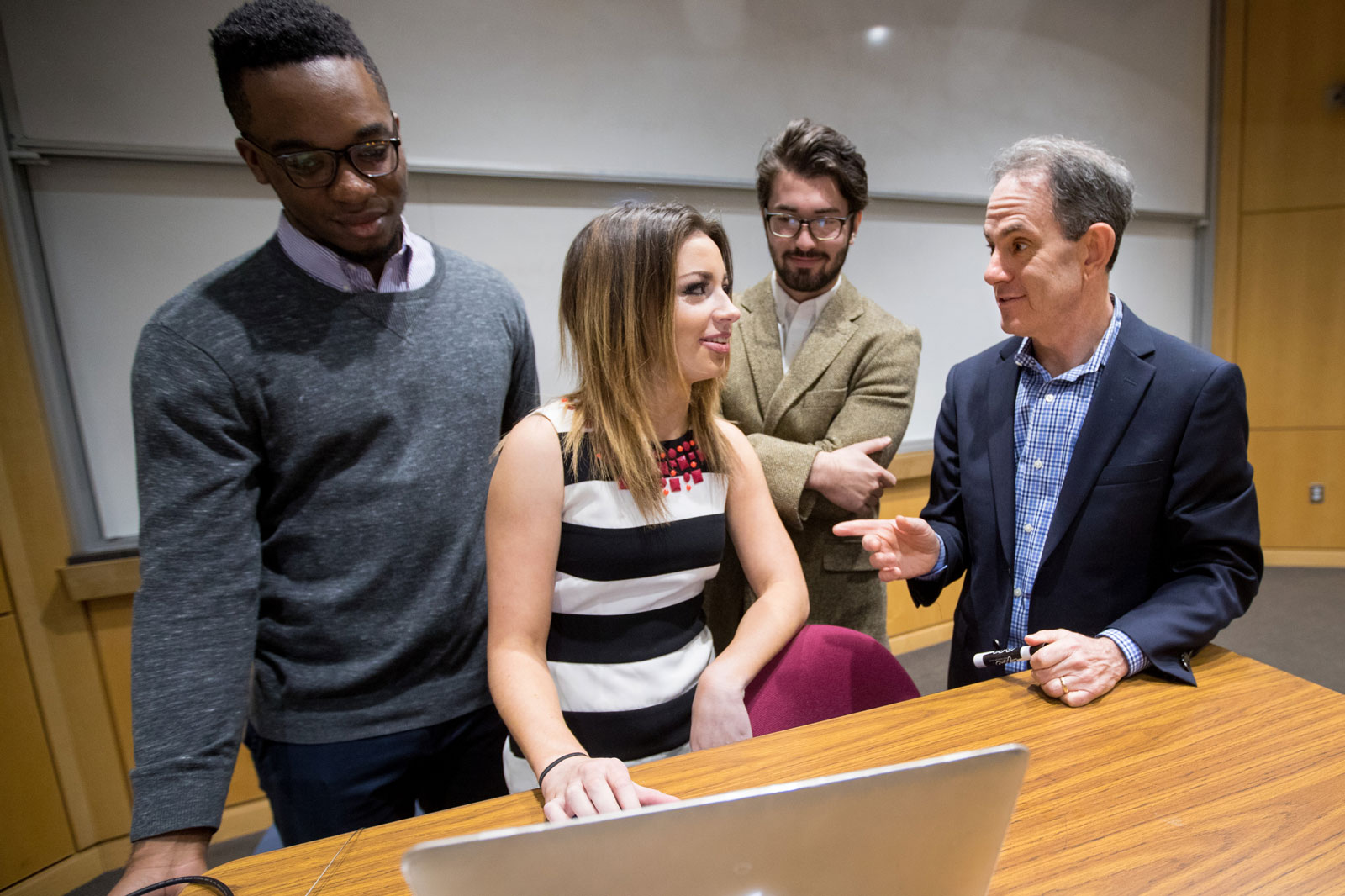 Take this set of course options: Designing Internet Marketplaces. Justice, Gender and Markets. Global Dynamics and Critical Perspectives on Immigrant Entrepreneurship in the United States. Computer Science for Social Change. From medicine and the arts to social enterprise and sustainability, myriad opportunities offer students the chance to extend their understanding of entrepreneurship into other areas of interest.
"Students developing a skill set in entrepreneurship will equip themselves for success in the 21st century knowledge economy and will prove critical as they venture beyond campus to confront pressing problems across the globe," Warshay said.
Further strengthening Brown's curricular offerings, the University recently approved a new undergraduate certificate in entrepreneurship. Working in tandem with Brown's School of Engineering, faculty and staff from the Nelson Center will direct the program, which joins two new undergraduate concentration tracks — in business economics and organizational studies — offered by the departments of economics and sociology, respectively, and available to the entrepreneurial-minded.
Together, the existing courses, new certificate and new concentrations reflect a steady evolution in academic opportunities in entrepreneurship at Brown, said Professor Emeritus of Engineering Barrett Hazeltine, whose courses in management and entrepreneurship, including ENGN 0090, have launched the careers of countless students in business and nonprofit leadership.
"These new tracks and certificate program, supported by new courses, represent the next stage in a series of programs started a half century ago by a group of undergraduates working with faculty..." Hazeltine said. "They will offer an expanded array of opportunities for students seeking to make a positive impact on the world through the startups, businesses and nonprofit organizations they will ultimately lead."
Brown continues to welcome renowned scholars to faculty positions affiliated with the Nelson Center, as the University builds a community of scholars across the humanities, social sciences and natural sciences who are dedicated to furthering its distinctive approach to entrepreneurship. And the Nelson Center's partnerships with academic and administrative departments and centers across campus — from the School of Public Health to the Brown Arts Initiative to the Undocumented, First-Generation and Low-Income Student Center — have built on Brown's collaborative culture, offering scholars increased opportunity to innovate and take action.
Many university-based entrepreneurship centers do not incorporate research into their mission, said Jennifer Nazareno, an assistant professor who holds appointments both at the Nelson Center and the School of Public Health. At Brown, research is integral to the creation of a truly entrepreneurial community — not only do Brown faculty publish original scholarship on entrepreneurship, they work directly with students to help them understand how their research can affect the decisions they make in their own entrepreneurial journeys.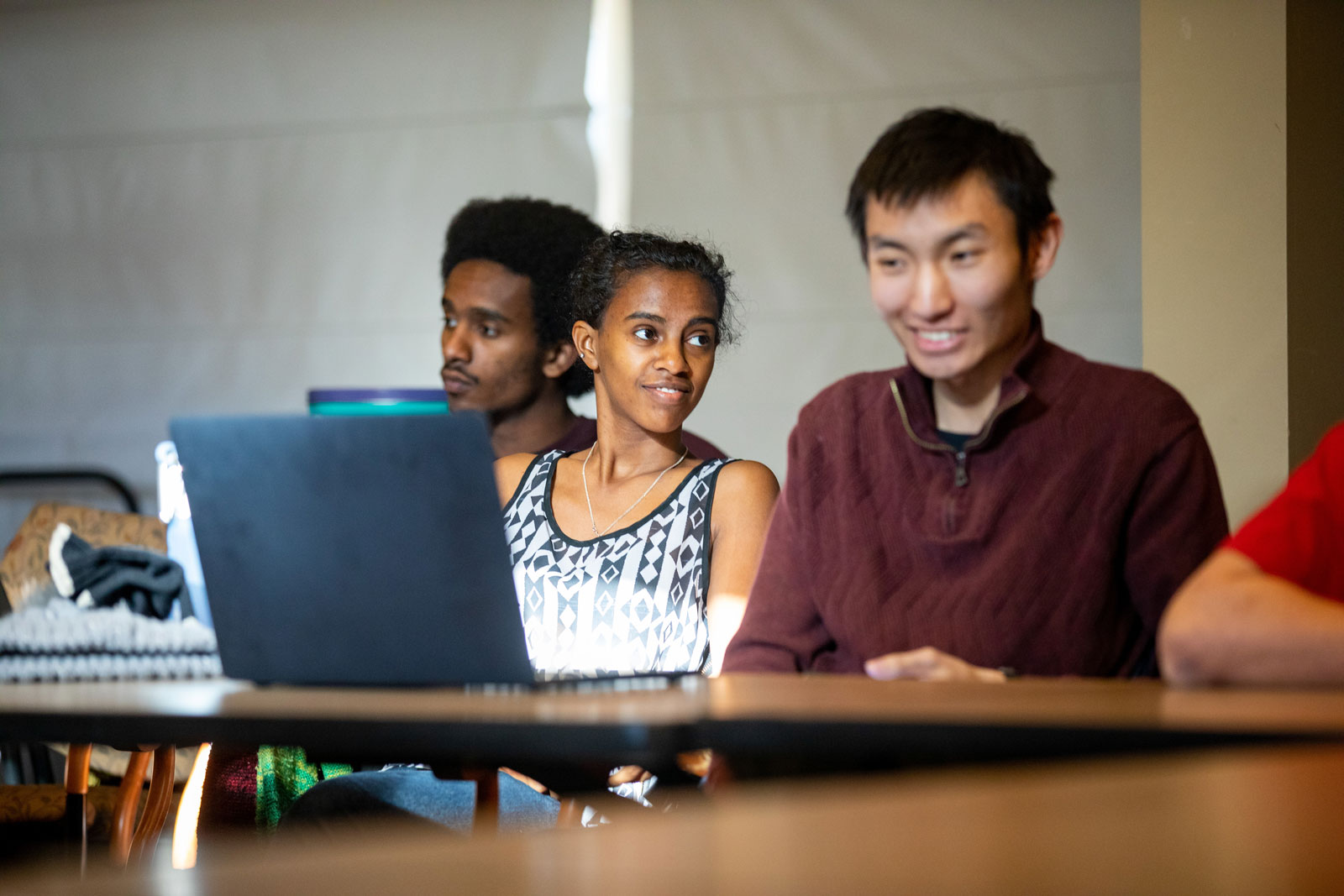 "At Brown, we're cultivating an environment that encourages critical thought and debate on the role that entrepreneurship plays in both local and global contexts," said Nazareno, who studies how entrepreneurship can serve as a pathway toward inclusion and socioeconomic mobility for immigrant and minority women.
"Part of cultivating such an environment is through supporting researchers and hosting events from a wide range of disciplines that bring together academic expertise with real-world practical experience," she added. "Not only are we contributing to the field, we are ensuring that students have a robust understanding of the ways that entrepreneurship intersects a variety of disciplines, so that they have more of a critical perspective and are better equipped to think through and potentially solve problems in more informed, dynamic ways."
Promising, problem-solving ventures
While startups and ventures may not be the exclusive focus of entrepreneurship at Brown, the University very much serves as an incubator for new ideas with commercial potential. Much of the Nelson Center's focus has been on formalizing the resources available to emerging entrepreneurs. Brown students exploring ideas for startups can progressively work through a range of venture support options designed to propel them through a successful launch.
Small Explore grants are designed to fund a team's early discovery work, helping them to find and validate an unmet need. Expand grants help students build a product or service that addresses that need. And the recently launched student-run Van Wickle Ventures invests even larger amounts to help Brown-spawned ventures scale.
Breakthrough Lab (B-Lab) — the center's intensive, two-month summer accelerator — provides student teams with a stipend and critical resources to take their ventures to the next level. And both the Brown Venture Prize and Brown Venture Founders program support the most advanced student founders as they launch ventures in Rhode Island and around the world.
These programs enable students to use Brown's approach to entrepreneurial problem solving in a real-world setting — with the support of Nelson Center staff, alumni mentors and industry experts — and within a range of fields. Recent student ventures have focused on developing a type of mesh that removes debris from blood, reducing stroke risk, creating an on-demand mobile charging service for electric vehicles, and challenging the stigma surrounding mental illness.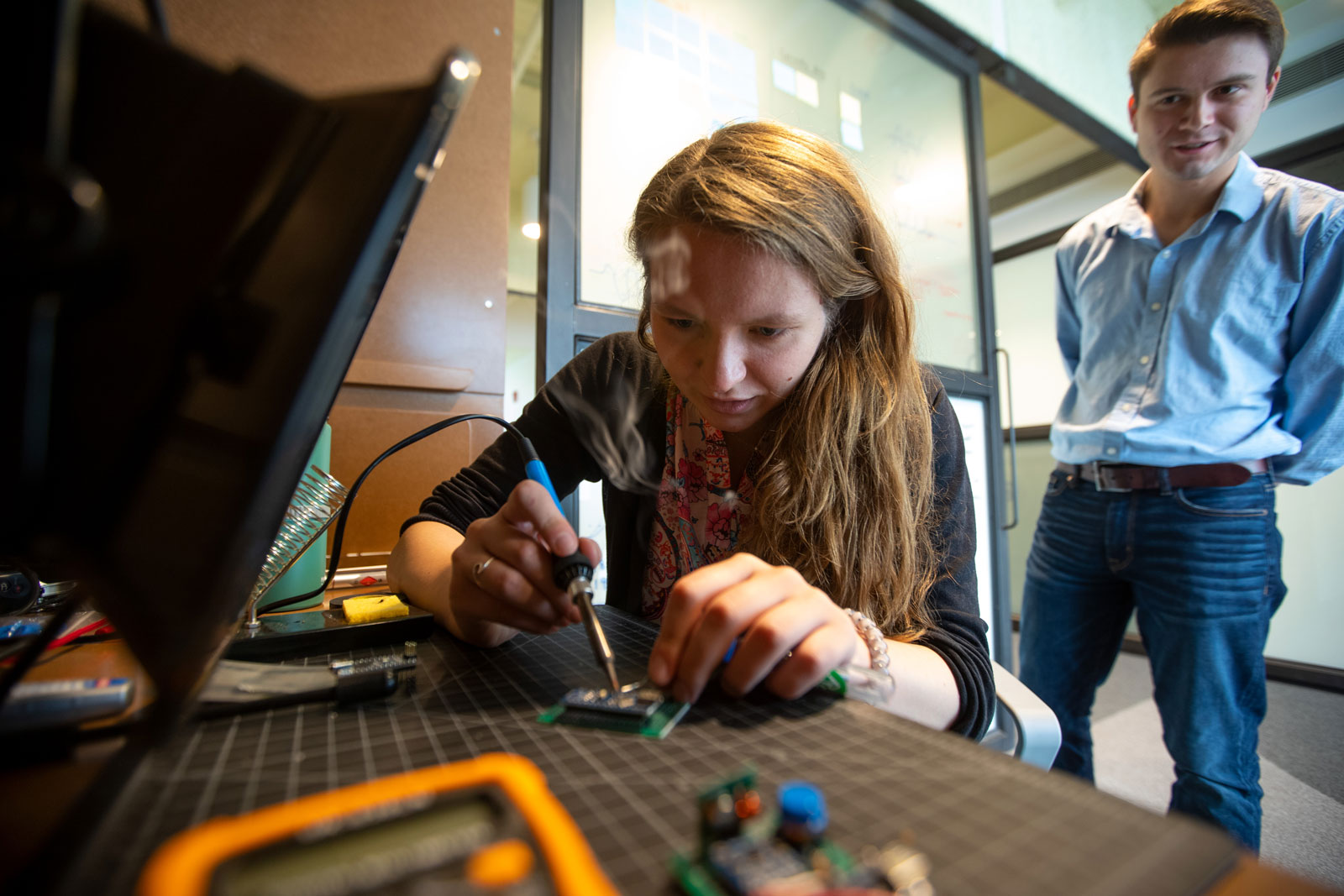 At this summer's B-Lab, the ambitions of each of the 14 teams are no less great. One group is working to produce a wearable CPR aid to improve the quality of chest compressions. Another is developing "laboratory leather," a modern approach to producing material for clothing and other products for animal lovers. Yet another team is working to enable tea drinkers to discover "novel flavors, healing experiences and beautifully shareable moments" through a wide array of loose-leaf, zero-waste tea.
"There's a big difference between thinking about being an entrepreneur and actually doing entrepreneurship," said Jason Harry, director of B-Lab and a professor of the practice in technology, entrepreneurship and engineering. "As a natural extension of Brown's creative, problem-solving DNA, we bridge the gap between academic entrepreneurship and the world of commercial incubators and accelerators."
This year's Venture Prize winner, Formally, illustrates the array of venture creation and acceleration support available to students — and the exploration and learning it enables. Created by a team of four Brown students and recent graduates, Formally is an app that guides displaced individuals through the labyrinthine process of completing applications for asylum, visas and citizenship in the U.S.
The team won the Venture Prize after landing an Explore grant, spending a subsequent summer in Breakthrough Lab and working with alumni contacts at NGOs and immigration law firms to test and improve their software.
While startups founded at Brown seek funding from multiple sources, the Venture Prize can give them significant momentum toward scalability and sustainability. Last year's winner, Penta, founded by Class of 2018 graduate Trang Duong, is devoted to repurposing and refitting used American prosthetics for use by landmine victims in Vietnam. Penta is now expanding to other countries with similar needs.
Formally is using the $25,000 Venture Prize to bring its startup to scale.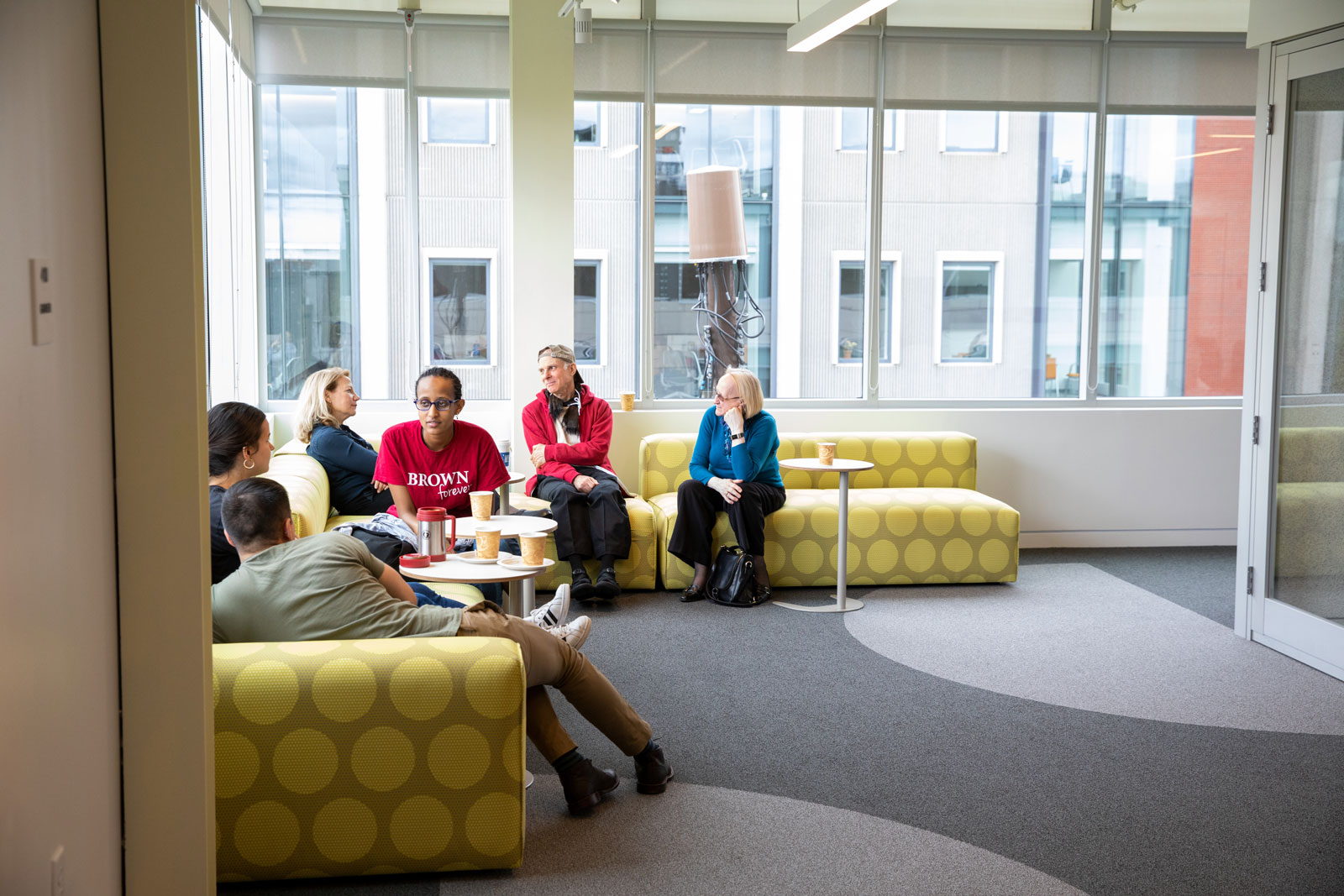 Diane Mutako, head of user testing for Formally and a Class of 2020 computer science concentrator, credits the direct support of the Nelson Center, and the scholarly entrepreneurial community it has built at Brown, for keeping her energized — particularly in balancing the need to focus on her coursework and simultaneously take part in the time-intensive work of launching a venture.
"It's exciting to be part of a community where there are so many different issues that people are committed to solving and to see how many creative solutions there can be," Mutako said. "At Brown, it feels really possible and doable to be both an entrepreneur and a student."
A network of Brown entrepreneurs
In May 2019 — after three years of exponential growth in entrepreneurship activity since the Nelson Center's launch — a dedicated new home for entrepreneurship at Brown opened just steps from campus in a built-from-scratch building at 249 Thayer St., directly in the center of College Hill's bustling commercial district.
Three floors of light-filled space are designed to be multipurpose, user-friendly and flexible in configuration. Tables, work spaces, couches, chairs — even the walls — can be moved as needed to create intimate meeting areas, co-working areas for student ventures or large lecture and event venues. Corkboards and glass whiteboards throughout the building are already crowded with student brainstorms, equations and questions.
It's easy to see this new space as one where innovative ideas will be inspired and brought to life. That is exactly what it is designed to do, Warshay said.
"Students are bursting with excitement," Warshay said. "Having a dedicated, centralized location for the Nelson Center will transform Brown's entrepreneurial landscape. It will encourage the accidental interdisciplinary collisions that lead to breakthrough insights and provide the student co-working space that helps to translate these insights into successful ventures."
As essential as the new space will prove, the center's presence beyond campus is equally impressive. Away from College Hill, the Nelson Center offers a wide variety of fully funded opportunities that enable students to expand their perspective on entrepreneurship and leadership.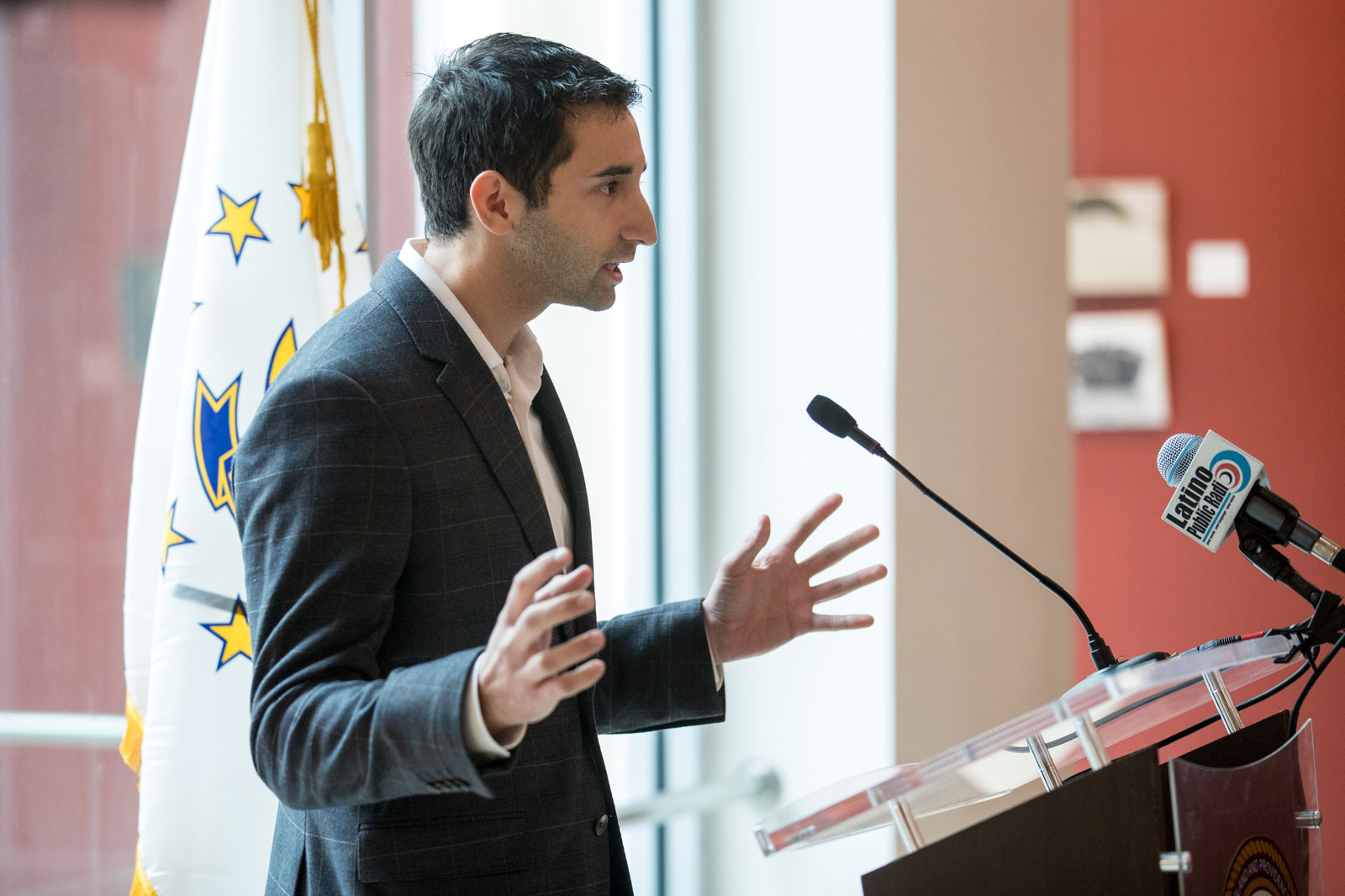 A series of one-week Startup Synapse experiences takes students to cities across the U.S. and abroad to explore entrepreneurial ecosystems in a variety of cultural and geographical contexts. Through a partnership with BrownConnect — a CareerLAB initiative that connects students with alumni for mentoring, advice and internships — the Nelson Center's Entrepreneurship Internship Program enables students to intern at startups globally and to expand upon their classroom knowledge through an immersive summer professional experience.
These robust co-curricular offerings give students myriad ways to delve deeply into the diverse ways in which entrepreneurship takes shape beyond Brown — whether it's starting a nonprofit, creating a new technology that can better people's lives or bringing innovative business processes to traditional workplaces.
"We want entrepreneurship to be accessible, not something scary or intimidating," Warshay said. "At the same time, we want to nudge students toward solving problems that are serious and important."
Alumni play a critical role in exposing students to opportunities, experiences and knowledge, and Warshay says their participation is a vital part of the entrepreneurial ecosystem at Brown. Graduates who have launched startups and social ventures — successfully and sometimes unsuccessfully — frequently bring their expertise and lessons learned back to campus, offering their insights and mentorship to current Brown students during workshops, fireside chats, pitch nights and networking events.
Daniel DeCiccio, who earned a bachelor's in biomedical engineering and chemical physics in 2015, cofounded Vitae Industries as part of B-Lab's first cohort. Since its launch, the company — which develops robotic hardware to make personalized medications on demand — has landed more than $2 million in venture funding and established a presence in Providence's Richmond Square. Brown's network of student, alumni, faculty and staff entrepreneurs and educators has been crucial to Vitae's success, he said.
"If you email or reach out to someone, they respond — whether they're the CEO of a Fortune 500 company or a current student," DeCiccio said. "Faculty members still stop by our office regularly, and we have worked closely with Nelson Center staff, who were instrumental in helping us find our first venture capital support."
Just as important as the direct support is the entrepreneurial approach that is built into the very fabric of teaching and learning at Brown, he added, especially through the University's signature Open Curriculum.
"As an entrepreneur, you absolutely have to be uncomfortable with uncertainty," DiCiccio said. "The Open Curriculum teaches you how to learn and work outside your comfort zone where there are a lot of unknowns. At Brown, you learn to face that uncertainty and figure your way out."