PROVIDENCE, R.I. [Brown University] — As an undergraduate at Brown University, Thalia Field was a self-proclaimed "poster child for the Open Curriculum." Fresh from a stint of professional theater work in Paris and Marseille, a young Field transferred to Brown and began building her own independent concentration.
"I looked across seven or eight disciplines to construct a view of the modern period from several points of view — art history, politics, economics, science," Field said. "I was able to follow my intellectual curiosity without ever feeling restricted, which I don't think I could have done anywhere else."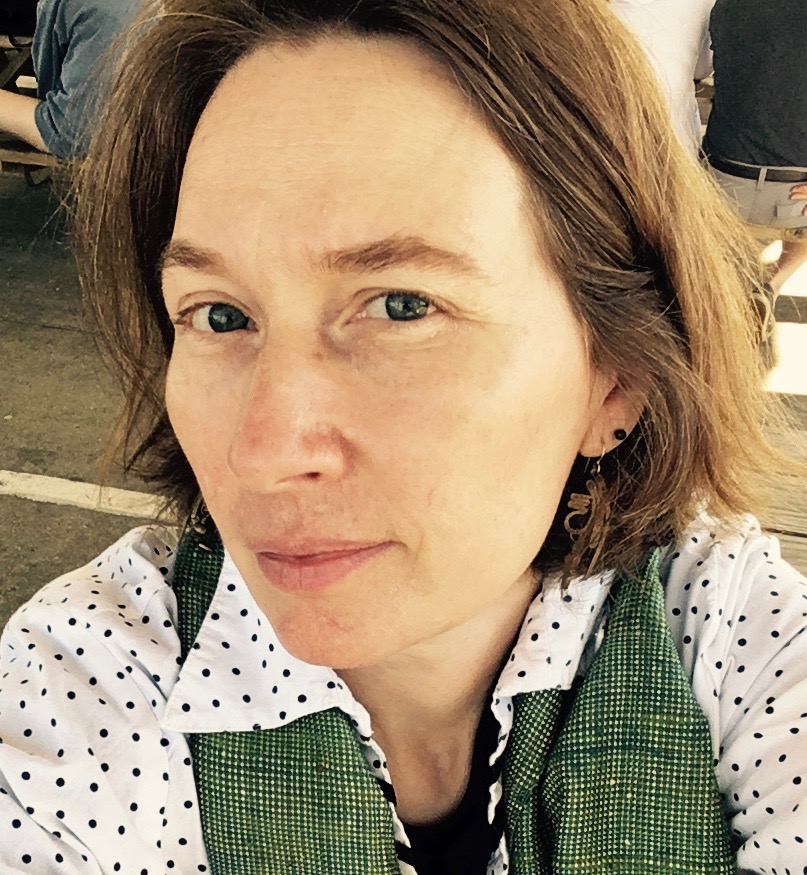 Field graduated in 1988, proceeded to earn an MFA from Brown and, many years later, joined the creative writing faculty at the University. Reading her published work is like flipping through Brown's course catalog, so diverse are the subjects she tackles. Her 2016 book "Experimental Animals: A Reality Fiction" draws on famous philosophical treatises and evolutionary scholarship to tell a story about the origins of laboratories and the rise of animal activism in 19th-century Paris. And her short story collections touch on subjects as disparate as the history of nuclear testing, the development of seaside beaches and the social dynamics of chatrooms.
Today, Field is closing in on her first month at the helm of the Brown Arts Initiative. In many ways, the role is a perfect fit. Much like her self-created concentration and all of the writing and research she's since undertaken, the BAI convenes multiple disciplines under one umbrella, encouraging collaboration both within the arts and outside of them and demonstrating that no art form exists in a silo. The connection between the BAI's interdisciplinary roots and Field's own is no coincidence: Field was part of early conversations that planted the seeds for the initiative, and she later served as chair of the initiative's strategic planning committee.
"I remember, years ago, [Professor Emeritus of Visual Art] Richard Fishman saying, 'We have all these incredible arts departments — let's unify some of what we do,'" Field said. "Then he said, 'Maybe we should make something more of this.' Then came the Granoff Center for the Creative Arts, and then came the BAI, which is now this amazing home for the arts at Brown."
As she settled into her new leadership role, Field shared her thoughts about the arts on College Hill, the importance of collaboration across fields of study and her vision for the future of the BAI.
Q: Why did you choose to transfer to Brown years ago? And why did you come back to Brown to teach?
Before I came to Brown, I had been working professionally in Paris and in Marseille as an assistant director in theater. I was having a wonderful time, but I realized I should probably finish college while I was still college age. So I transferred to Brown midyear and did an independent concentration with Karen T. Romer [dean of the College at the time] who helped me put together my extremely eclectic interests into something that was manageable and turned out to be very formative. I have spent almost my entire writing life continuing interrogations I started then — looking at how science narrates our lives in ways that can be interesting but also problematic, for example.
Then, I came back as a graduate student in my early 30s — and about four or five years later, I was hired as a faculty member. I felt Brown was there to make everything possible for me. I didn't want my college experience to be completely lecture-and-paper based, so I appreciated that I was able to take a critical approach to history in the artistic way I wanted to.
Q: Many people might associate the BAI with performing and visual arts more than with literary arts. What can your literary arts perspective lend to the initiative?
As you can tell from my undergraduate concentration, I've always been very experimental and interdisciplinary. I don't think you can ever look at a story from just one point of view. I think that perspective, rather than my experience as a writer, is the piece I bring to the BAI. The BAI's mission is to support cutting-edge arts and facilitate collaboration across disciplines, and I fully embody that mission.
Q:Why is collaboration across disciplines important in the arts?
I think "interdisciplinary" can be a buzzword that gets overused. But people who are radically interdisciplinary — people who are bringing together the legacies of different traditions and synthesizing them into something truly new — are important because they challenge conventions and thinking. They change our perspective. I just fundamentally believe that it's important to make space for that kind of interdisciplinarity, in the arts and outside of the arts.
Q: What's your vision for the BAI as you begin in the role of director?
This is a period of intense change for the BAI. One exciting new development is that we are in the process of hiring an artistic director. This will be a person who is able to tap into the most influential and interesting artistic talent from around the world, bringing them here to work with students and faculty and to create their own work here.
I think we'll also see an increase in opportunities for students and faculty to make more work in our spaces — both the Granoff Center for the Creative Arts and the new Performing Arts Center. I want artists in the Brown community to get the support they need, whether it's physical space or technology training or something else, to think expansively and make work.
I'm also invested in bringing more research-based art to campus: filmmaking, installation art, activist art and public-space art. I want to spotlight local and international artists who are making this type of work, because I very much appreciate how it can start important conversations about complicated topics.
Q: What role can the arts play in academic inquiry?
I think it's been well shown that the creative process is portable across the curriculum and that exposure to the arts helps people reflect not only on themselves but also on the wider world. The practice of art, the process of making art, is like having an encounter with the unknown. It teaches people to never stop thinking like a beginner and asking those fundamental questions.
Equally important is the exposure to cutting-edge art, even for those who aren't participating in making it.  When people are able to have those encounters with working artists from diverse backgrounds, it enhances the campus conversation.
Q: What role can the BAI play in the Providence community?
There are many local groups I'm interested in collaborating with. We already have important partnerships, including with FirstWorks, and I think the BAI could facilitate even more visibility for local artists through increased collaborations.
I think the Providence arts scene benefits from being out of the national and international spotlight. The moment you see yourself on TV, your focus is split between the work you're doing and the demands of commercial audiences. I think that Providence, maybe because it incubates such a genuine, diverse art scene, is in uninhibited dialogue with the world.
Q: Which BAI spring events are you looking forward to?
Andrew Schneider is bringing a fascinating performance piece this spring; it's going to be an opportunity for people to see something very theatrical and challenging and interesting.
We have a lot of film coming up, as we typically do in the spring. Students have worked hard to put together the Ivy Film Festival and to present premieres through Brown Motion Pictures. We've partnered with the Watson Institute for International and Public Affairs on a new John F. Kennedy Jr. film series. We have the singer-songwriter Erin McKeown and the artist Coco Fusco coming to Brown as professors of the practice, doing workshops with students.
Q: What makes the BAI unique among university arts presenters?
I remember describing the BAI as "scrappy" in the draft of the strategic plan. I think we do an incredible job of training young artists — I mean, you see our alumni thriving in extraordinary careers — because we maintain a balance between providing support and fostering a culture of independent thinking and solution-finding. When you're a working artist, you will more than likely have to source equipment, find your own audience, cut corners and invent creative solutions, because you don't have unlimited resources. 
Q: And the BAI prepares students for that kind of work?
Yes, it teaches the right lessons to young artists:  You don't wait until the perfect day. You don't wait for the latest equipment, until you have no distraction, until you have enough money. The conditions are never going to be perfect. To learn that dogged sense of, "No matter what, the show gets made" — I think that's important.