PROVIDENCE, R.I. [Brown University] — By the time the COVID-19 pandemic moved teaching and learning at Brown entirely online for the spring semester's end, remote instruction had already become Victoria Almansa-Villatoro's new normal.
The Ph.D. student in Egyptology spent many months designing and assembling a digital undergraduate course for the Spring 2020 semester titled "The Pyramids in Context: Archaeology of Life and Religion of Death in Old Kingdom Egypt."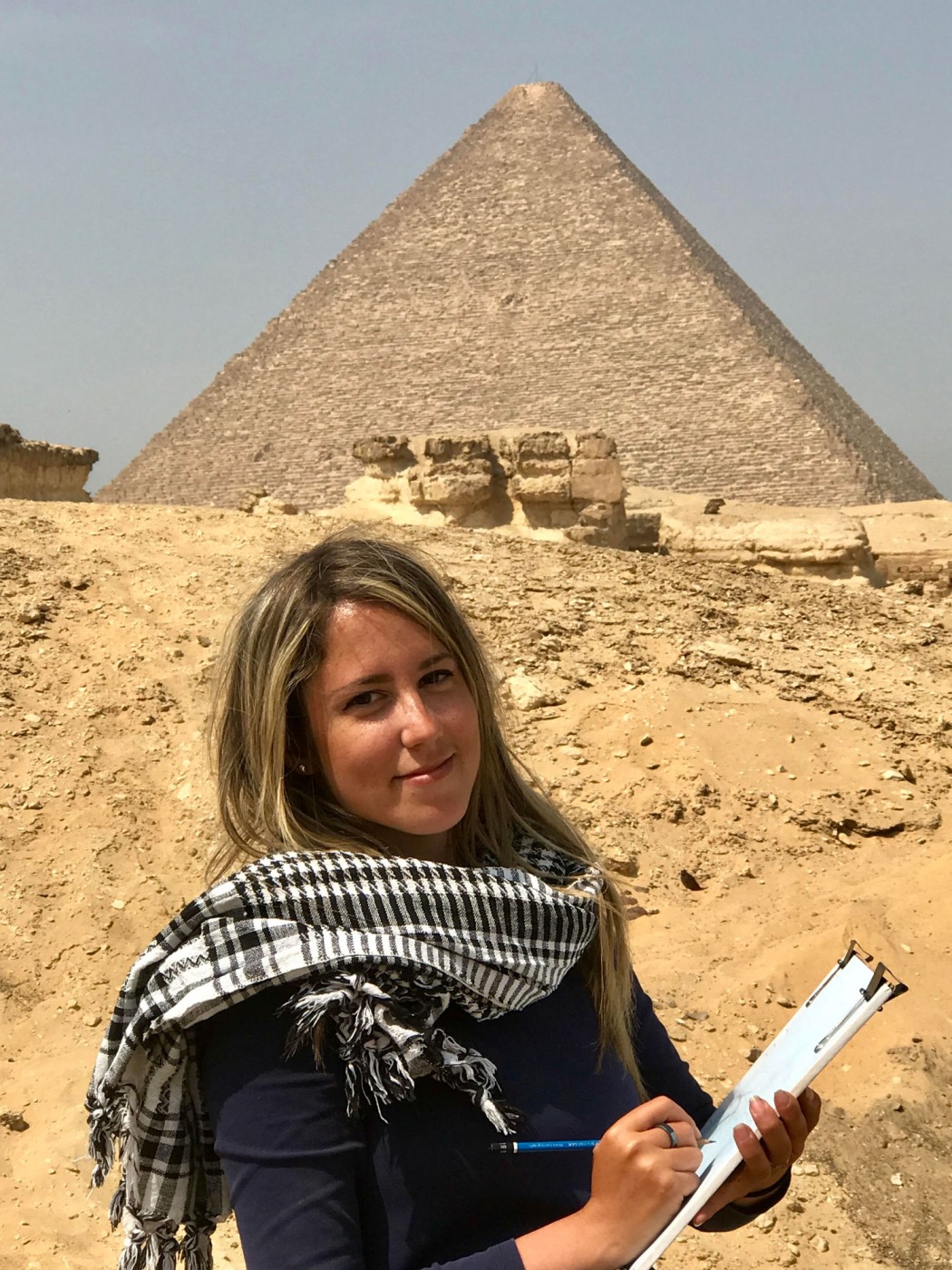 Now three months into teaching the course, Almansa-Villatoro said she has learned lessons that could prove helpful to fellow graduate students, faculty members and instructors who began remote teaching for the first time in March, when the spread of COVID-19 prompted Brown to transition to remote instruction.
"I have learned a lot from this experience," Almansa-Villatoro said. "I think it is important to admit that online and in-class teaching are not the same, and thus things that worked in a classroom might not be equally effective on a computer."
Initially, Almansa-Villatoro said, she was motivated to design an online course because it would allow her to fulfill her teaching requirements while also completing fieldwork six time zones away in Giza, where she excavates and interprets ancient Egyptian inscriptions. But as she delved further into course design and planning, she began to realize that online instruction was more than just a way to achieve that initial goal: It was also, she said, a way to share her research findings in real time, kick-start meaningful discussions and use interactive tools to creatively connect the past and the present.