PROVIDENCE, R.I. [Brown University] — Masks, not mortarboards. Living rooms in lieu of the lawn at the First Baptist Church in America. Congrats from classmates and alumni in text-message chats and Zoom calls, not hugs and high-fives in the midst of a celebratory procession down College Street.
No, this was decidedly not graduation day in traditional Brown style.
The events of Sunday, May 24 — Virtual Degree Conferral day for the undergraduate, graduate and medical students in Brown University's Class of 2020 — unfolded much differently than any might have imagined just a few months ago, when novel coronavirus had not yet reached the Eastern seaboard.
Yet none of that took anything away from the academic excellence and hard-earned achievements that members of the class pursued and accomplished on their journeys toward graduation. And not even a global health crisis could fully dampen spirits on this momentous day.
Across the United States and the globe, thousands of Brown graduates and their loved ones tuned in to Virtual Degree Conferral celebrations, exchanged jubilant well-wishes, shared photos and videos of family celebrations — and, as ever, looked toward the future with a mix of excitement and nervousness.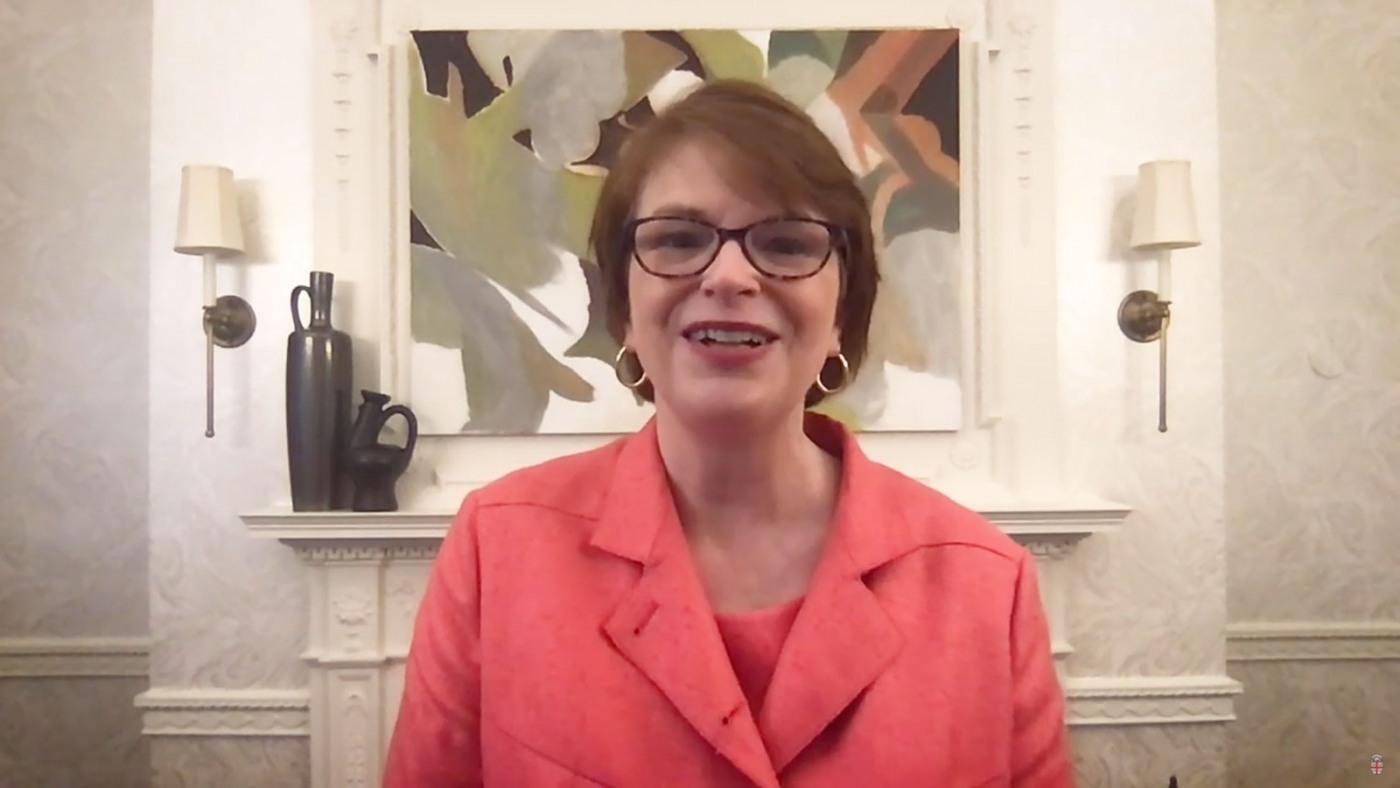 In an address to graduating seniors, Brown President Christina H. Paxson expressed confidence that Brown's graduates are certain to thrive, even as they launch into lives and careers at an especially uncertain time.
"There is no doubt that COVID-19 will influence your lives," Paxson said. "But it will not define your lives. You will. You will define your lives, just as you have defined your time as students while at Brown... Go out and take on the world, even if you have to do it virtually for a little while longer. I know you will be spectacular."
Paxson predicted that in the decades to come, members of the Class of 2020 will find a strong sense of camaraderie, having shared memories of a difficult, unprecedented time in University history, when a pandemic moved degree conferral online and delayed traditional Commencement celebrations until Spring 2021.
Rarely in the two and a half centuries since Brown's founding has Commencement been cancelled or delayed. Twice in the wake of the Revolutionary War, the University shifted plans. During WW-II, Brown held graduation ceremonies in February, June and October for students who fast-tracked their education to join the war. And in 1970, after students at a Kent State University protest were gunned down, Brown students organized a strike with support from faculty and administrators, and Commencement celebrations were significantly pared down.
"I hope you'll get to see members of the Class of 1970 next May, when they're celebrating their 50th Reunion — one year late — cheering you on as you march through the Van Wickle Gates — also one year late," Paxson told graduates on Sunday. "My most fervent hope is that by that time, we can truly talk about this pandemic in past tense."