PROVIDENCE, R.I. [Brown University] — Like many students considering college options, Carolyn Considine was a bit apprehensive as her junior year at Campolindo High School in Moraga, California, approached. Her trepidation centered on the difference between learning in a structured high school classroom versus the more self-directed educational experience common on most university campuses.
So Considine enrolled in the Leadership Institute — one of Brown University's comprehensive suite of Pre-College Programs, which this year celebrate 40 years of introducing high schoolers to the opportunities and responsibilities that come with balancing challenging academic and outside-of-the-classroom experiences.
"The Leadership Institute provided a great glimpse into being a college student and gave high school students the confidence to know that professors are there to help guide their journey," said Considine, who completed the program last summer. "I now have greater confidence about entering college and being able to get the most out of that experience."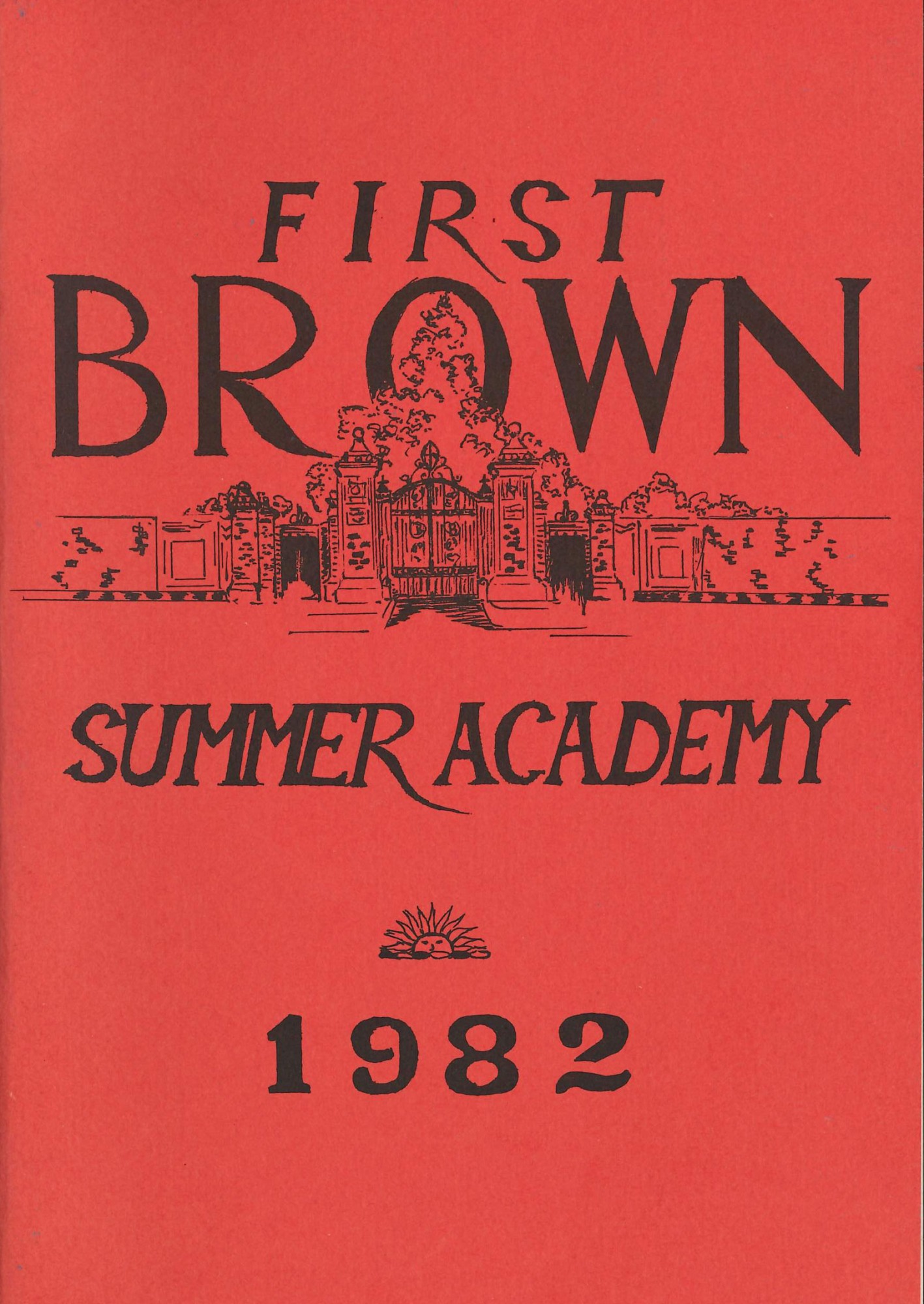 Launched in 1982 with 99 students, Brown Pre-College now offers more than 300 non-credit, first-year, college-level courses on campus in Providence, online — particularly after expanding remote options during the COVID-19 pandemic — and through location-based programs in domestic and international locations ranging from Alaska to Washington, D.C., to Italy and Spain. Enrollment has exploded to nearly 7,000 students in 2022, representing all 50 states and more than 70 countries.
Course offerings through the Leadership Institute, Brown Environmental Leadership Lab, STEM for ninth and 10th graders, location-based programs in Italy and Spain, and Summer@Brown — the largest pre-college program — with both in-person and online options ranging from one to six weeks, reflect the curricular diversity of Brown's signature Open Curriculum: From "Ancient DNA: Uncovering the Secrets of Our Species" to "Cancer Biology: An Evolving Puzzle" and from "Egyptology 101" to "The Leadership and Politics of Food" to "Medical Diagnostics: Observation, Interpretation and the Art of Being a Better M.D."
Students who come to Providence get a real-life taste of what living in a dorm is like: the independence and responsibility needed to get to class on time, fulfill commitments both in and out of class, and simple lessons like keeping up with laundry. And whether students enroll online or on campus, they have the opportunity to get involved in social programs as well, with relationship-building a crucial focus of Brown Pre-College.
For Considine, the chance to work with Sage Morgan-Hubbard, a pre-college instructor and assistant director of the Brown Center for Students of Color, was particularly valuable in addressing concerns about working directly with college teachers and researchers.
"The program gave me the chance to work directly with a university professor," Considine said. "Previously, that concept would have sounded very intimidating, but Brown Pre-College laid that concern to rest immediately."
That is precisely how University leaders want students to feel after their pre-college experience.
"The experience gives them ample opportunity to spread their wings and to try new things," said Adrienne Marcus, dean of pre-college and undergraduate programs. "Each summer, Brown Pre-College provides students from across the globe access to Brown's approach to teaching and learning. They take that impactful experience and bring it back to their hometown or city, using the skills they've developed while studying with us to support their educational pursuits through high school and into their college years. We know that participating in the program has guided pre-college alumni toward studying certain fields they got their first taste of during their summer at Brown."