PROVIDENCE, R.I. [Brown University] — On Saturday, May 25, Brown's academic buildings played host to 20 forums — lectures, discussions and performances centered on timely, relevant topics and featuring a wide range of perspectives from Brown faculty, alumni and guests who are nationally recognized in their fields.
An integral part of Commencement and Reunion Weekend each year, the forums are an outgrowth of the campus teach-ins of the early 1970s and add spirited debate and dialogue to the more celebratory rituals of the weekend.
Open to members of the Brown community and those beyond, they also offer a window into the intellectual world of Brown. This year's forums explored everything from cancer research and digital health innovations to media and political engagement, the 1968 Black Student Walkout at Brown, and patriotic philanthropy.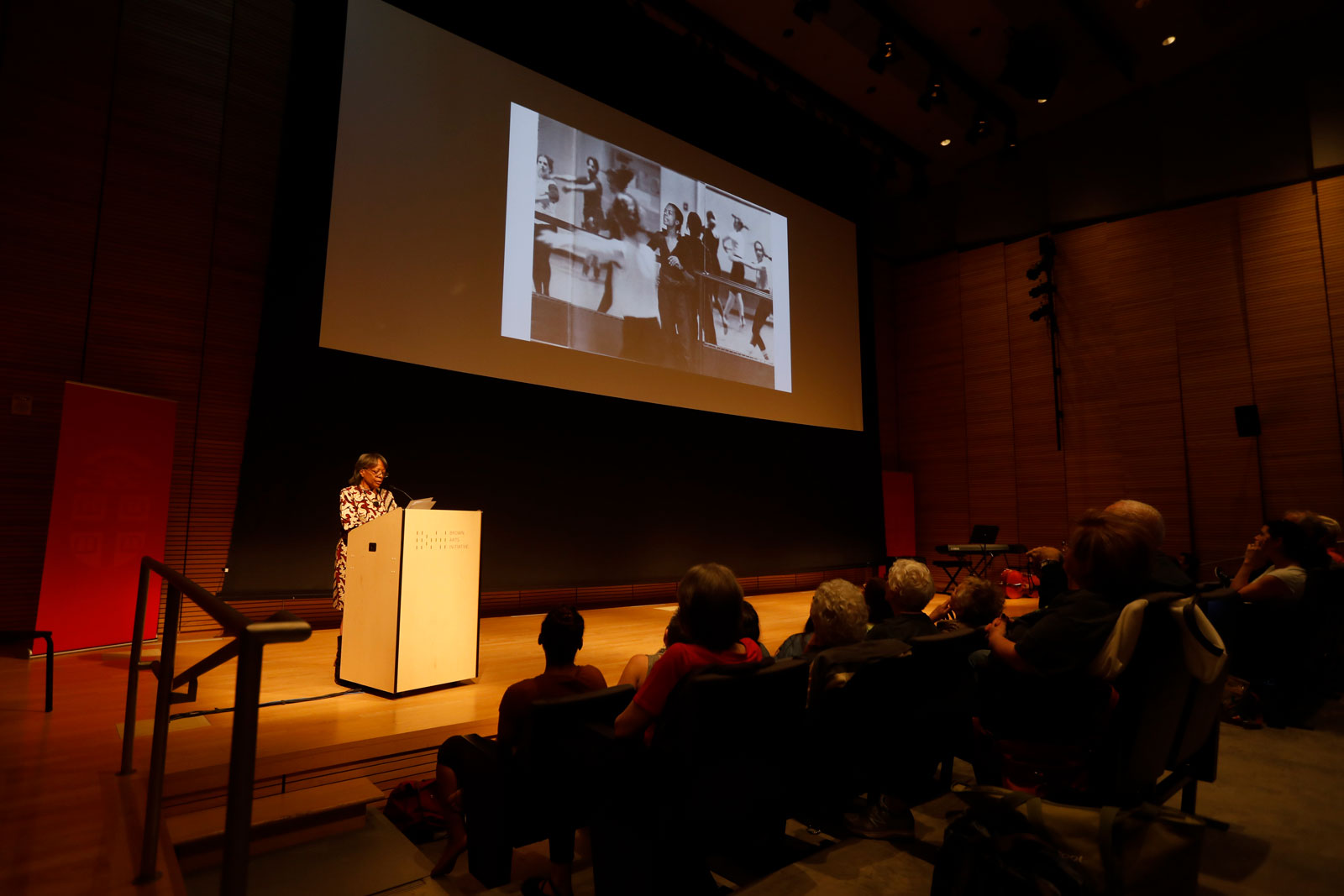 As part of the recently launched yearlong celebration of Brown's Open Curriculum at 50 Years, two Saturday forums offered perspective on this milestone and previewed the events and conversations around the University's signature academic program that will take place across campus over the next year.
Facilitated by Julie Adams Strandberg, distinguished senior lecturer in theatre arts and performance studies, a forum titled "Pivot Points: 50 Years of Dance in Brown's Open Curriculum" marked the half-century mark of the first formal dance program at Brown and considered the social, political and cultural context of the milestone anniversary.
Strandberg, who started Brown's dance program in 1969, noted that it began the same year as the establishment of the Open Curriculum (initially called the New Curriculum), one year before the full integration of Pembroke College, and one year after black students at Brown walked out of classes, pressing the University to significantly increase the number of black students in each entering class.
"Out of the ashes and volatility of the '60s and '70s, we saw the chance to create a new world that had never been," Strandberg said on Saturday morning. "As soon as I saw the eager students at the Metcalf Dance Studio, I decided that students should be able to take dance for academic credit, that dance with its arts methodologies must be on par with the sciences and humanities if students were to have a full education."
Strandberg outlined the history of dance at Brown, including the many ways it has intersected with other disciplines thanks to the freedom enabled by the Open Curriculum. A current initiative titled Artists and Scientists as Partners (ASaP) is a good example, she said — the program integrates education on the arts and health and works with both medical and arts practitioners to foster creative, integrative health practices.
The forum included a solo performance of "Rainbow Etude" by Class of 2019 dance concentrator Nia Sanders and improvisational performance by members of Dancing for all People, a group of Rhode Islanders with movement challenges who take dance courses through ASaP.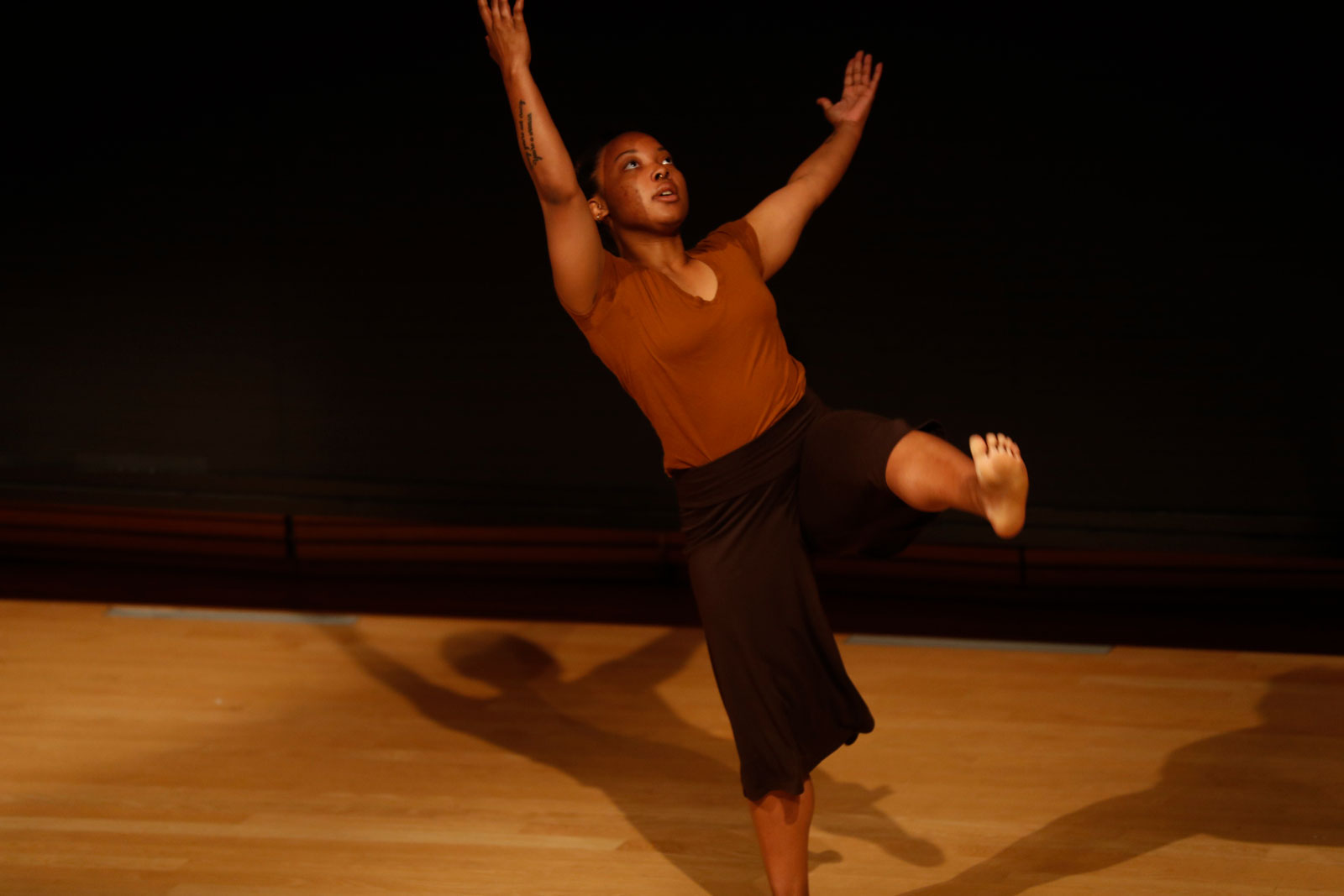 Melanie Ambler — a Class of 2019 graduate who concentrated in neurobiology and took a full-year course, hosted by ASaP, focused on dance and music for persons with Parkinson's disease and autism — said during the forum that the course's interdisciplinary approach to dance taught her valuable lessons that she hopes to incorporate in her future career as a medical doctor.
"I had the chance to combine my interests both extracurricularly and academically in a course at Brown, which really defines the idea of the Open Curriculum," Ambler said.
Later on Saturday morning, at a forum titled "Reflections on the Open Curriculum," current faculty who are also alumni of Brown discussed their journeys through the curriculum and its impact on their education at Brown and their lives afterward. Facilitated by Besenia Rodriguez, Class of 2000 graduate and the University's senior associate dean for curriculum, the panel included Thalia Field, Class of 1988 and professor of creative writing; Jennifer Johnson, Class of 2004 and assistant professor of history; and Rashid Zia, class of 2001, associate professor of engineering and physics and dean of the college at Brown.
The four professors reflected on the reasons they chose Brown, how the Open Curriculum impacted them intellectually and personally, and the timelessness of its pedagogical philosophy. The panelists said they all used the curriculum's flexibility to explore courses outside their comfort zone, ultimately giving them a broader perspective on the fields they pursued.
"The Open Curriculum encourages students to take risk," said Johnson, whose scholarship focuses on African history. "I loved humanities and was terrified of science and math. But I was able to challenge myself to take classes outside of the humanities... and it taught me that there were so many ways of thinking and asking questions and ways to learn. Being able to sample such a huge variety of classes was so important to me."
Field described the Open Curriculum as an antidote to intellectual rigidity.
"It asks students and all of us to be beginners, productively, over and over again," she said. "To be able to do that well is a skill, and it's not easy." It encourages students "to be aware where your knowledge is deep but also to... remain open to remaining a constant questioner and learner [which] is as important as becoming an expert."
Asked by an audience member if the Open Curriculum is still as essential to a student's experience at Brown as it was when it was created in 1969, Zia answered definitively in the affirmative.
"The spirit of providing those choices and asking them to take up this responsibility and to do it in a way that helps to lift up one another's learning is true to this day," Zia said. "The goal of this year's celebration, of thinking about the curriculum, is to highlight the part that is most important, which is the intentionality — the idea that everyone's education is made better for thinking about why we are doing it."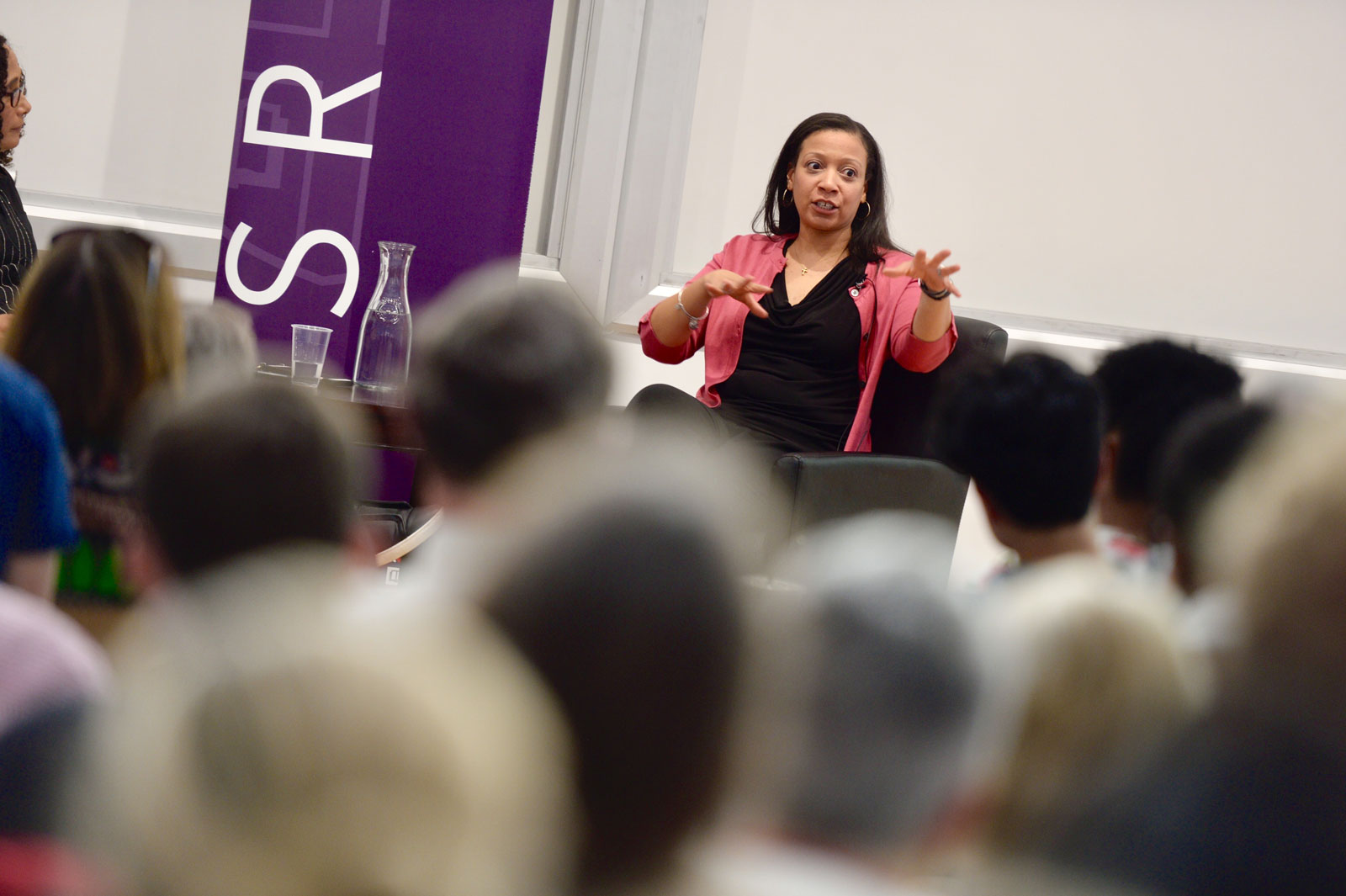 Among the many other forums that took place on Saturday, three of the weekend's honorary degree recipients participated in sessions.
Class of 1971 alumna Sheryl Brissett Chapman offered the experience of an African American woman who has been educated in predominantly white institutions in a forum titled "Who's Black? Racist Exclusion and the Intersection of Betrayal, Power and Identity." Jennifer Richeson, a Class of 1994 graduate and professor of psychology at Yale University, explored "The Promises and Perils of Diversity." And Carlyle Group co-founder David M. Rubenstein presented on "Patriotic Philanthropy and the Pursuit of Democratic Values through History."