PROVIDENCE, R.I. [Brown University] — An array of education guides and rankings from news organizations continued to recognize Brown's distinctive student experience, world-class research and teaching, and generous financial aid among the top colleges and universities in 2023.
U.S. News and World Report's "Best Colleges" guide for 2023-24 ranked Brown No. 9 among four-year colleges and universities across the nation, up from No. 13 the previous year. The University placed No. 3 among national universities for the "Undergraduate Teaching" rank, which recognizes schools with an "unusually strong commitment to undergraduate teaching."
The annual U.S. News rankings, published on Monday, Sept. 18, placed Brown at No. 1 for "Writing in the Disciplines" for the fifth year in a row. Brown was ranked No. 5 for the University's senior capstone program, and ranked No. 8 for "First-year Experiences," among other ratings based on academic program attributes.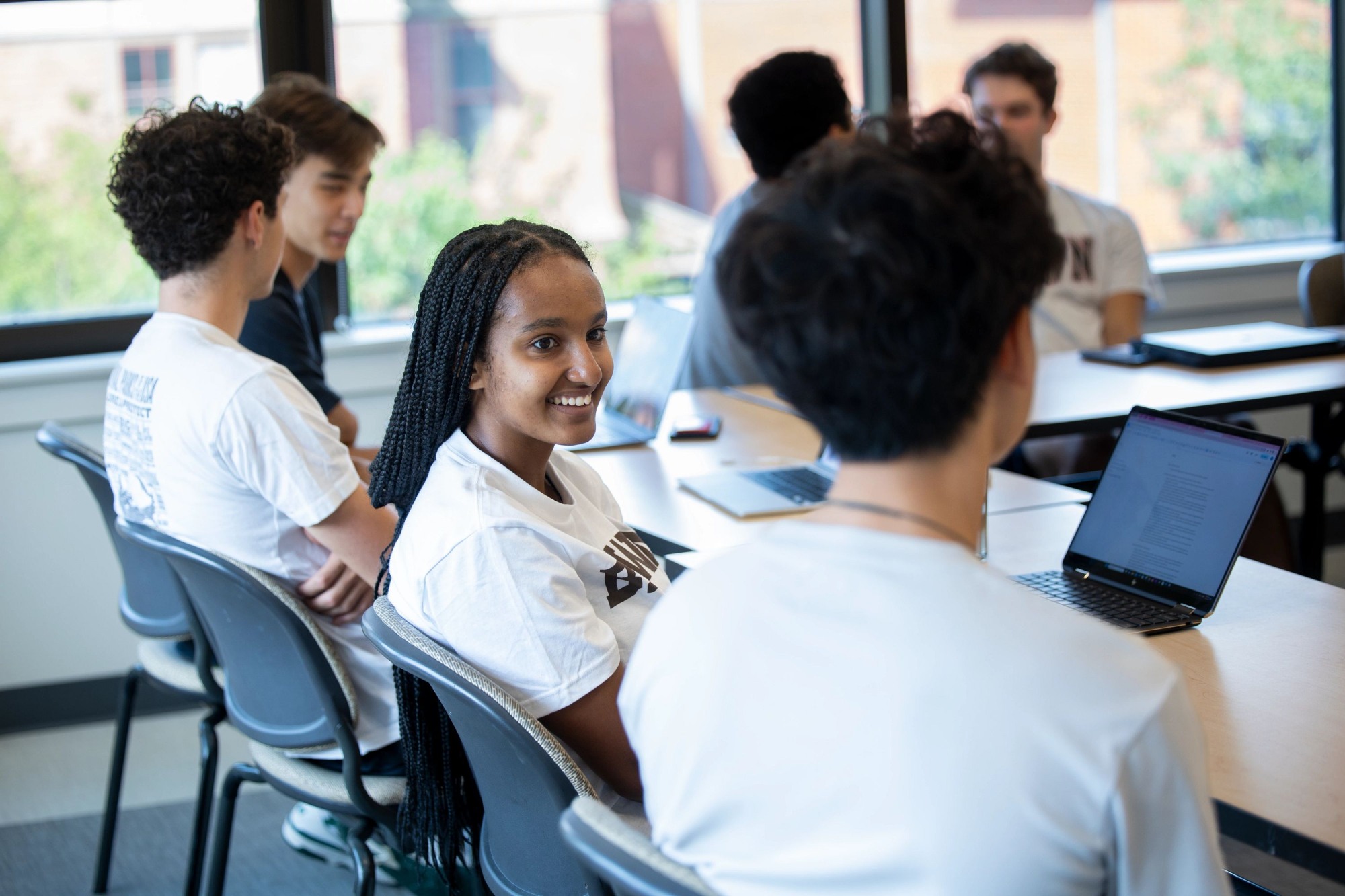 However, in reflecting on these and other rankings, and amid ongoing national discussions and debate about the influence of rankings in students' college choices, Brown officials again noted the limitations of formulaic rankings.
"This year, many of the rankings organizations made significant changes in methodology, prompting gains in some rankings and declines in others," University officials said. "Even as we share rankings with our community because they continue to be of interest, the ever-changing methods and approaches underscore the challenges of formulaic rankings. Brown continues to maintain that no ranking is effective in determining what school is a good match for a prospective student."
Brown officials pointed to large shifts among universities in some rankings, including the newly formulated Wall Street Journal / College Pulse "Best Colleges" ranking. Such rankings reflected changes in methodology as well as the anomalies of data from the 2020-21 academic year, a time when universities across the country varied widely in their approaches to on-campus instruction during the COVID-19 pandemic, affecting costs and other factors.
In other rankings released in the last year, Brown placed No. 15 on Forbes' "America's Top Colleges List," for which schools ranked highly if their students graduated on time, secured high salaries after graduation and left college with little student debt.
In the U.S. News "Best Graduate Schools" 2023-24 guide, Brown appeared on a broad array of lists recognizing strength in medical research, public health, English, public affairs, mathematics and social sciences, including No. 4 for Brown's doctoral program in applied mathematics and No. 6 for its Ph.D. in Earth, environmental and planetary sciences.
Ranking student support and financial aid
The University ranked No. 15 nationally for "Happiest Students" and "Top 20 Best Schools for Making an Impact" in the Princeton Review's "Best 389 Colleges: 2024 Edition," as well as No. 20 for "Most Politically Active Students."
In its review of Brown, Princeton Review highlighted the University's emphasis on social action, dedication to undergraduate academic freedom, and engaging faculty who are "at the top of their fields… working on research that pushes those fields forward."
Brown placed No. 10 on Niche's 2024 list of "Best Colleges in America," recognized for strong academics, diversity and value. Niche also ranked Brown No. 3 nationally in three distinct areas: "Colleges with the Best Professors," "Best Colleges for Public Policy" and "Best Colleges for Global Studies."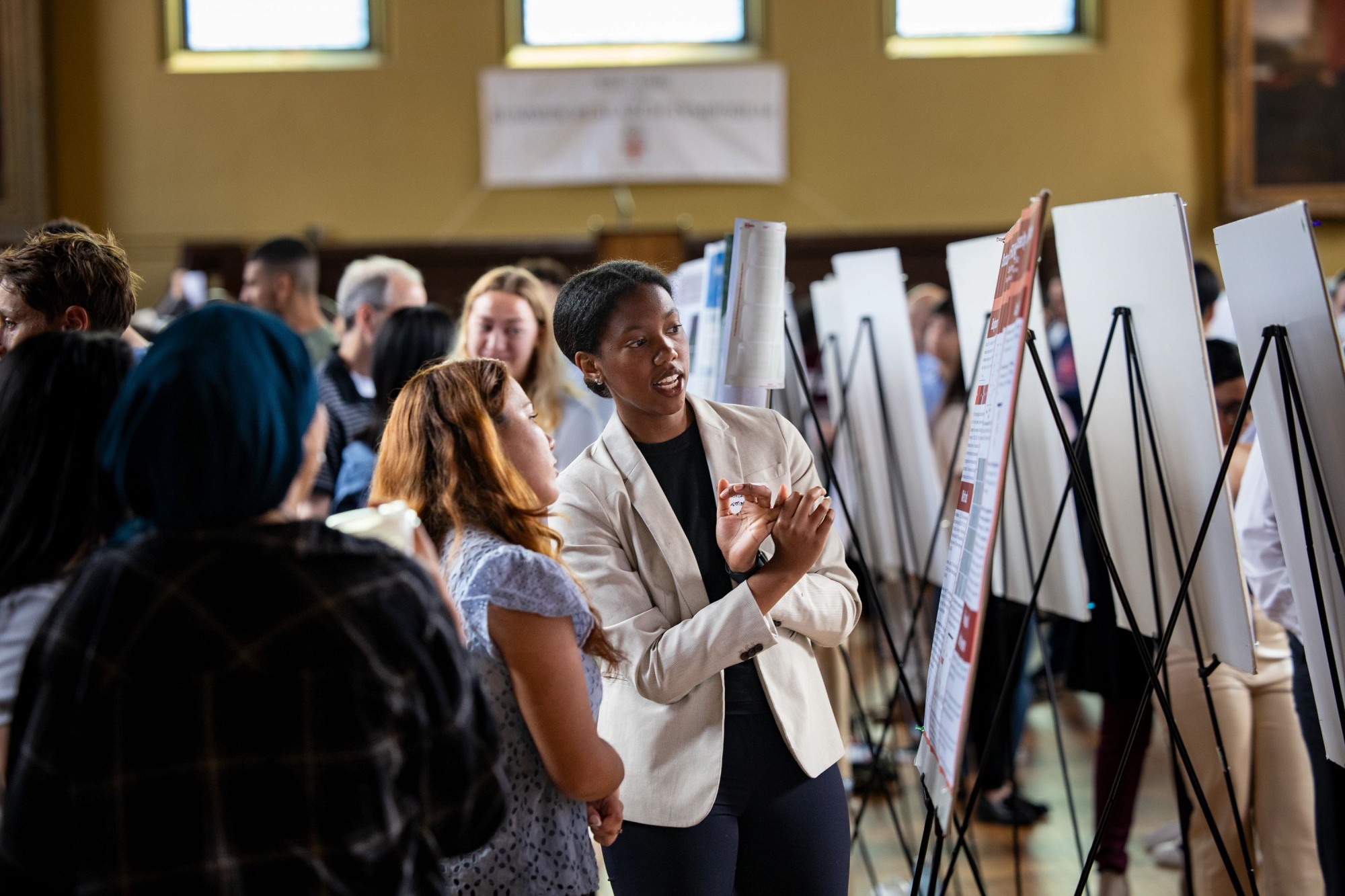 With 30 Fulbright scholarships awarded to Brown students and recent alumni in 2022-23, the University produced more winners than all but two other schools in the nation — reflecting Brown's commitment to equipping students to build knowledge across cultures and engage in global teaching and research.
U.S. News ranked Brown No. 11 for "Best Value," in recognition of the average level of need-based financial aid for schools "that are above average academically." Among a range of financial aid and access initiatives, Brown has replaced loans with grants in University financial aid packages for students, eliminated consideration of a family's home equity as an asset when calculating a student's available financial resources, increased scholarships for military veterans, and created health insurance scholarships as part of all financial aid packages for uninsured students.
Princeton Review ranked Brown No. 19 among private schools in the nation for "Best Schools for Financial Aid."
Rankings for student success, inclusivity and workplace quality
Brown placed No. 9 among the nation's "Top 10 Dream Schools for Parents" in Princeton Review's annual "College Hopes and Worries Survey," which rated topics including financial aid, academic reputation and best programs to support students' career interests.
Among a range of efforts to expand support for students and position them to achieve successful lives and careers, Brown launched the Center for Career Exploration in August 2023. Anchored in Brown's Open Curriculum and signature student-centered learning, the center builds on the University's vast network of campus advisers, alumni, parents and family members who support students in exploring potential careers.
BestColleges, in partnership with Campus Pride, ranked Brown the "most LGBTQ-friendly college" in Rhode Island. During the last year, the University significantly expanded its LGBTQ Center's space, programming and resources for Brown's queer community, including a new location, Stonewall House.
In acknowledgement of its support for women, PitchBook ranked Brown No. 14 globally for graduating the most women entrepreneurs on its 2023 "Female Founders" list — and No. 20 globally for graduating the most entrepreneurs who have raised venture capital in the last decade in the 2023 "University Rankings."
Brown was also recognized for its role as an employer. The University was ranked the No. 2 "Best Employer" in Rhode Island on Forbes' 2023 "America's Best Employers by State" list, based on criteria including safe work environment, diversity, competitive compensation, opportunities for advancement and company reputation. Nationally, Forbes ranked Brown No. 83 among "America's Best Employers" on a list of the nation's top 500 midsize employers, up four spots from 2022.
Blue Cross and Blue Shield of Rhode Island named Brown an "exemplary winner" of its "Worksite Health Award," which acknowledges businesses that have taken healthy steps to improve their employees' health in 2023.
Rankings in scholarship and research
In recognition of the strength of Brown's academic programs, intellectual independence and personalized attention for students, Money placed the University on its national list of the 24 "Top-Rated Colleges," noting Brown's distinctive approach to its Open Curriculum and rigorous scholarship in science, writing, computer science and mathematics.
Additional U.S. News and World Report rankings placed Brown at No. 10 for "Service Learning" and No. 17 for "Undergraduate Research/Creative Projects." U.S. News ranked Brown No. 11 nationally for "Best Undergraduate Economics," No. 20 for "Best Undergraduate Psychology" and No. 23 for "Best Undergraduate Computer Science."
In the 2023 College Consensus rankings, Brown placed No. 9 among the "Best National Research Universities," among other rankings, in recognition of a "broad range of undergraduate, graduate and doctoral-level programs and a demonstrated commitment to research," as well as support for financial aid and career opportunities after graduation.
Niche ranked the University No. 4 for "Best Colleges for English in America." Brown also was ranked No. 4 among the "Top 25 Drama Schools in the World" from the Hollywood Reporter for its MFA in acting and directing, noting the professional opportunities the program provides and its selectivity and affordability.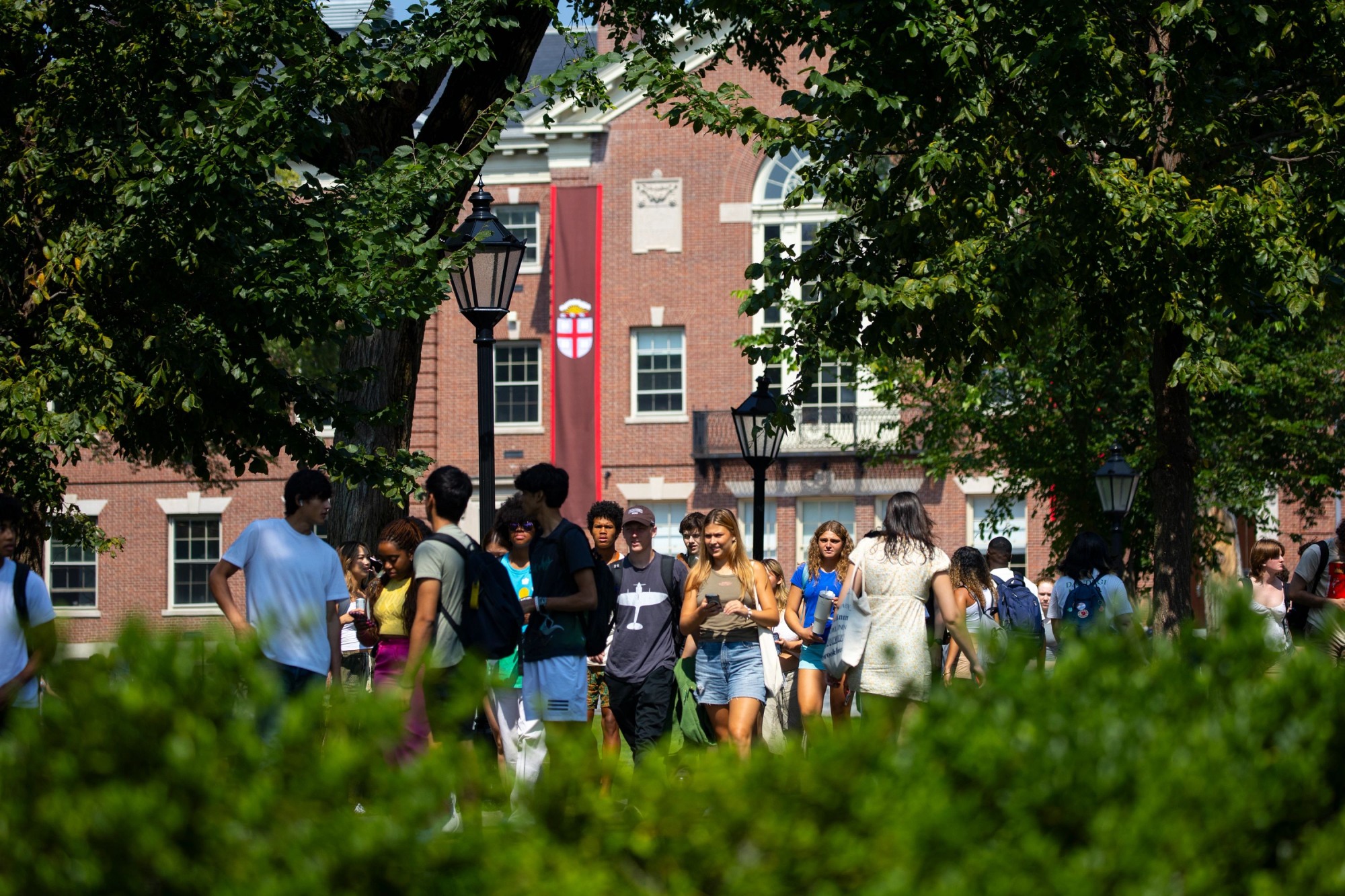 Brown received top 10 spots for a range of doctoral programs in College Factual's 2024 "Doctorate Degree Rankings," including the University's Ph.D. programs in applied mathematics, computer science and engineering.
Internationally, Brown was ranked No. 6 for best executive MBA in the 2023 "QS Executive MBA Rankings" for its joint executive program with IE Business School in Spain.
In the College Factual "Best Colleges" 2024 rankings, Brown placed No. 15 nationally based on factors including graduation rate, student-to-faculty ratio, and breadth and depth of degree offerings. College Factual also rated a range of Brown's bachelor's degree programs among the top 10 in the nation, including mathematics, computer science, ethnic studies, gender and sexuality studies, and business and entrepreneurship.
"While these and other rankings, college guides and surveys may offer prospective students and their families information about a range of schools," Brown officials said, "we continue to encourage families to explore information provided by colleges, take part in virtual or on-campus visits, use cost calculators, review financial aid offerings and student support, and decide what schools excite them and are the best match for their interests."